Figuring out the value of airline miles or hotel points is difficult. In fact, I've argued in the past that it is impossible (see "Impossible point valuations and the joy of free"). And, so, rather than estimate the value of points and miles (except in certain specific cases such as with Southwest Airlines points, and BarclayCard Arrival points) I have previously chosen to estimate the "Fair Trading Price". The Fair Trading Price is an estimate of how much money a person gives up by choosing to put spend on a specific points-earning credit card rather than on a 2% cash back card. For example, if you use a credit card that earns just one mile per dollar, then you are effectively giving up 2 cents per dollar for each mile earned. In other words, you are unintentionally buying points for two cents each. Similarly, if you use a credit card that earns 5 points per dollar everywhere (such as the Club Carlson Premier Rewards Visa), you are essentially buying points for .4 cents each. I'm not saying that buying points at these rates is good or bad, I'm simply pointing out that there is a trade off between earning points and cash, and that trade-off can be used to estimate the Fair Trading Price of points and miles.
When considering buying points or miles, either directly or indirectly, Fair Trading Prices can be used as a benchmark to tell you whether the price is low or high compared to the cost of acquiring those points through daily spend. Fair Trading Prices do not tell you, though, whether or not that purchase is a good idea. After all, even if you can buy points for half the Fair Trading Price, there is no guarantee that you'll actually realize much value from those points.
More and more, I think it is important to supplement Fair Trading Values with estimates of the redemption values of points and miles. Such numbers could be used to help decide whether buying points or miles is a good idea. And, they can be used as a target when booking awards to ensure that you get good value from those awards.
Reasonable Redemption Values
I'm considering developing a table of "reasonable redemption values" for popular points and miles programs. The idea would be to identify values that people could reasonably expect to get from their points. Let's take an example: The US Bank FlexPerks card offers points that are worth up to 2 cents per point when redeemed for flights. US Bank charges 20,000 points for flights costing up to $400, and 30,000 points for flights costing up to $600, and so on. To maximize value from your points, you would have to redeem points for a flight costing as close to $400 (or $600…) as possible without going over. Some people have mastered the art of doing this, but I think it is fair to say that most people never do. If we assume that people, on average, will redeem for flights that are priced at the mid-point of each award tier, then we can estimate the reasonable redemption value of FlexPerk points:
| | | | |
| --- | --- | --- | --- |
| Ticket Price Range | FlexPoints Required | Range Midpoint | Midpoint Value Cents Per Point |
| $0 to $400 | 20,000 | $200 | 1.0 |
| >$400 to $600 | 30,000 | $500 | 1.7 |
| >$600 to $800 | 40,000 | $700 | 1.8 |
| >$800 to $1000 | 50,000 | $900 | 1.8 |
| >$1000 to $1400 | 70,000 | $1,200 | 1.7 |
| >$1400 to $2000 | 100,000 | $1,700 | 1.7 |
| >$2000 to $3000 | 150,000 | $2,500 | 1.7 |
| >$3000 to $4500 | 225,000 | $3,750 | 1.7 |
| >$4500 to $7000 | 350,000 | $5,750 | 1.6 |
| >$7000 to $10,000 | 500,000 | $8,500 | 1.7 |
The first range, above, is an outlier in that the value you would get from a midpoint redemption is only 1 cent per point. With all other ranges, though, the midpoint delivers between 1.6 and 1.8 cents per point value. And, the average across all ranges except for the first is 1.7 cents per point. Therefore, I would argue that 1.7 cents per point is a Reasonable Redemption Value for FlexPoints.
Airline Miles
With the exception of fixed value programs like Southwest and JetBlue, airline miles are challenging for several reasons. Many airlines offer region based awards in which all flights within a region or between specific regions cost a fixed number of miles. For example, "saver level" economy round trip awards, within the continental US, cost 25,000 miles with most programs. This is despite the fact that ticket prices between different airports in the US vary tremendously. Those same airlines have multiple award levels. When award seats are not available at the 25K round trip "saver" level, they might be available for more miles in a higher level. So, one way to estimate reasonable redemption values for region based airline miles would be: 1) to estimate reasonable ticket prices for specific zone based awards (i.e. a reasonable price to pay for a continental US flight); and 2) to estimate the best award levels that are likely to be found in real life. For example, suppose we decide that during non-peak travel dates, it is reasonable to find Delta awards at the Saver level in one direction of travel, and at the standard (mid) level for the other direction. And, lets suppose we decide that during non peak travel times reasonable round trip flight prices are as follows:
US economy: $400
US business / first class: $800
US to Europe economy: $1200
US to Europe business: $3500
US to Japan economy: $1500
US to Japan business: $4500
(note: these are just made up for illustrative purposes).
Given, the above information and Delta's award chart, we can calculate reasonable values as follows:
| | | | |
| --- | --- | --- | --- |
| From / To | Miles Required | Reasonable Price | Cents Per Mile |
| US to US Economy | 32500 | $400 | 1.23 |
| US to US First | 65000 | $800 | 1.23 |
| US to Europe Economy | 77500 | $1,200 | 1.55 |
| US to Europe Business | 162500 | $3,500 | 2.15 |
| US to Japan Economy | 95000 | $1,500 | 1.58 |
| US to Japan Business | 190000 | $4,500 | 2.37 |
Please keep in mind that the table above simply represents an example of how reasonable point values might be constructed. At this point it is just an example. Actual values in the table are likely to change and many more rows are likely to be added. That said, the results are interesting. We can see three groupings of reasonable redemption values:
Flights within the US: 1.23 cents per mile
International economy flights: 1.55 to 1.58 cents per mile
International business class flights: 2.15 to 2.37 cents per mile
As charts like this are fleshed out with more examples, it will be interesting to see if groupings like this exist across multiple airline programs. If so, I think it would make sense to estimate reasonable redemption values in buckets like these rather than trying to combine them all into one number.
Hotel Points
Most hotel point programs classify each hotel into a category or level and they price awards based on that category. For example, Hyatt currently offers the following award chart:
| | |
| --- | --- |
| Category | Points Required for Free Night |
| 1 | 5,000 |
| 2 | 8,000 |
| 3 | 12,000 |
| 4 | 15,000 |
| 5 | 20,000 |
| 6 | 25,000 |
| 7 | 30,000 |
We can calculate Reasonable Redemption Values by coming up with a reasonable price to pay for each hotel category. In real life, there will be many times that hotels within those categories will cost more or less than the "reasonable price", but we have to start somewhere. Here are "reasonable" prices that I pulled out of thin air:
| | | | |
| --- | --- | --- | --- |
| Category | Points Required | Reasonable Price | Cents Per Point |
| 1 | 5,000 | $75 | 1.50 |
| 2 | 8,000 | $100 | 1.25 |
| 3 | 12,000 | $150 | 1.25 |
| 4 | 15,000 | $200 | 1.33 |
| 5 | 20,000 | $250 | 1.25 |
| 6 | 25,000 | $300 | 1.20 |
| 7 | 30,000 | $400 | 1.33 |
As you can see above, using the "reasonable prices" that I made up, Hyatt redemption values range from 1.2 to 1.5 cents per point. In real life, I would spend more time trying to figure out the reasonable prices that drive these valuations rather than simply pulling numbers out of a hat.
Transferable Points Programs
Programs like Ultimate Rewards and Membership Rewards, in which points can be transferred to airline and hotel programs, present a unique challenge. We could assign Reasonable Redemption Values to these programs by calculating the values for each of their transfer partners and applying the maximum value, but I'm not sure that's the best way to go. On the one hand, that approach may overestimate redemption values since not all transfers are likely to be to that one partner. On the other hand, it may underestimate redemption values since these programs give account holders the ability to cherry pick which programs they transfer points to based on their needs at the time. I'm at a loss here about how best to approach these programs and so would probably tackle them later after calculating values for other popular bank, airline and hotel programs.
Other Factors
There are many things that affect the perceived value of an award beyond the price one would reasonably pay for the same trip. Here are some things that drive the value downward:
Usually when using hotel points or airline miles for an award, you will not earn points or miles as you would with a paid trip
With airlines and many hotel programs, awards do not earn credit towards elite status
In some cases, elite benefits are not granted to those who are traveling on an award
Award flights and nights are often not upgradable in the ways that are possible with paid flights or nights.
Promotions (double miles, free breakfast, etc.) usually do not apply to award travel.
Conversely, here are some factors that make award travel more valuable:
Award flights often have more lenient routing rules than paid flights. So, for example, it may be possible to visit more than one city with an award flight without increasing the number of miles required.
Award flights are more like refundable flights than non-refundable flights. When you cancel an award flight, you do usually have to pay a cancellation fee, but you should get all of your miles back. Conversely, with non-refundable paid flights, at best you'll get time-limited credit towards a future flight less the change fee.
Hotel award nights are always fully refundable (with no fee) whereas some hotel paid rates are pre-paid and non-refundable.
Trips booked with points and miles feel like they are free. Trips booked with cash (even if that cash came from credit card rewards) do not feel free. I believe that many people get a lot of joy (and therefore, value) from "free" points-based travel.
Since there are both advantages and disadvantages to award travel, and most of them are hard to quantify, my inclination is not to adjust the Reasonable Redemption Values up or down to try to account for them.
Reader Input
As you can see from the examples given above, the creation of a Reasonable Redemption Values chart will be a huge task. If I tackle this, I imagine having a series of posts in which I take on one program after another, each time incrementally building up the Reasonable Redemption Values chart. Here is some feedback I'd like from you:
Is it worth it? Will you find it valuable to have a chart of Reasonable Redemption Values to refer to?
Can you think of any ways to improve upon the approach to developing these values?
Do you know of useful public benchmarks I could use? For example, where can I find average flight prices between various regions? Where can I find average hotel prices for different hotel tiers?
Thanks in advance for your input!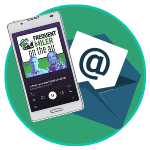 Want to learn more about miles and points?
Subscribe to email updates
 or check out 
our podcast
 on your favorite podcast platform.