My family and I recently spent 4 nights at the Radisson Blu in Lucerne, Switzerland.  Radisson Blu is a somewhat upscale brand from the Carlson Rezidor Hotel Group.  The chain's rewards program, Club Carlson, is arguably the single most rewarding major hotel program for several reasons:
Point earnings on paid stays are extremely high (point earnings start at 20 points per dollar and increase with elite status and other factors).
The Club Carlson Premier Rewards credit card (and its business card twin) gives cardholders: huge signup bonuses, annual renewal bonuses and automatic Gold status.
The main downsides of the program are that the hotels are not nearly as ubiquitous as competitors such as Marriott, Hilton, or IHG, and that there are few aspirational properties.  If your goal is simply to save money and you find Club Carlson hotels where you travel, then it can be a perfect fit.  If, however, you like to use points to stay in high end luxury accommodations, you may find Club Carlson lacking.
Based on the terrific TripAdvisor reviews of the Radisson Blu Lucerne, and my personal experience at the terrific Radisson Blu Chicago, I was expecting a very nice hotel.  I wasn't expecting it to be over-the-top luxurious, but I did expect "very nice", whatever that means.  I was disappointed…
I had booked a business class room for 75,000 points per night (and used the credit card Bonus Award nights (no longer available) to cut that rate in half).  Our room was huge and had nice big windows looking out over… the train station.  The hotel interior was fine, but was barely distinguishable from a Holiday Inn or similar.  As a Gold elite member, I was given a welcome gift of a small box of chocolates and a few bottles of water.  Additional chocolates were put on our bed as part of their turndown service.  The chocolates seemed to be strewn randomly so I jokingly referred to it as "throw-down service".  Strangely, we never received throw-down service again during our stay.  That didn't bother me, but I thought it odd.
The business class room includes breakfast, which would otherwise be 38 Swiss Francs per person (about $42). The breakfast buffet was good, but service was spotty.  Since they often took a very long time to bring coffee, I would have really appreciated if coffee was available via self-service.
On the first night at the hotel, I asked the desk agent if he could move us to a room with a view of the lake.  After all, views of Lake Lucerne are one of the top selling points of that hotel.  The agent apologized and explained that they were fully booked so there was nothing he could do, but that I could check back in two days when the hotel was expected to have vacancies.
Two days later, a reader of this blog spotted me at breakfast and came over to talk.  She and her family had checked in a couple of days before we did and were upgraded to a multi-room suite with a view. That reminded me about the option to move rooms and gave me ammunition.  After breakfast I visited the desk and again asked about a move to a lake-view room.  The agent explained the problem: many regular rooms have lake views, but they are not designed to hold more than two people (there were three of us); and none of the business class rooms have direct lake views.  Sorry, but there was nothing they could do.  "I know a family that was upgraded to a suite with a nice view," I mentioned politely, "would that be possible for us too?"  The agent punched computer keys for a few minutes and then it was done.  Our suite wasn't yet ready, but all we had to do was pack our things and leave them near the door in our current room.  We could go out and have fun, and all of our stuff would be moved to the suite once it was ready.  It was worth it.  The suite, with fantastic lake views, made a huge difference to our view of the hotel.  It went from "meh" to terrific.  Here are a few photos of the suite:
Staying on points
Here's the problem with booking the Radisson Blu Lucerne with points: you almost certainly want both a lake view and breakfast included, but there seems to be no way to guarantee that combination without top tier Concierge status.  If you book a regular room and have Gold status (from the credit card, for example), you'll most likely get put in a nice lake view room, but breakfast won't be included.  Alternatively, if you book a business class room you'll automatically get breakfast, but you won't get a full lake view unless you're lucky enough to score a suite upgrade.  If you want to put more than two people in a room, you won't have a choice: you'll have to book a business class room and then hope for that upgrade.  If I were to stay there again, I would book a business class room again, but I'd also try to time my stay for when the hotel is less likely to be full.
Another good option in Lucerne (for those with lots of hotel points) is the Renaissance Hotel (a Marriott property).  I asked and was given a tour and found the hotel to be very nice.  It is small and seems more like a boutique hotel than a traditional Marriott.  Rooms start at 40,000 points per night.  Best bet is to stay five nights since Marriott offers the fifth night free on award stays.  Or, get a Marriott Flight & Hotel package (see here) if you plan to stay 7 nights.  The plus side is that the Renaissance appears to be a nicer, more luxurious hotel than the Radisson.  The downside is that it is away from the lake with no useful views whatsoever.
My take on Lucerne, the city
Lucerne is startlingly beautiful and has a well preserved old town area with plenty of options for shopping and eating.  To me, for good or bad, the town felt a lot like Disneyland.  Tourists crowded the streets, everything was clean, perfect, and overpriced.  And, myriad boats were available to take tourists around the theme park lake and onward to other towns and rides (such as cable-cars and funiculars for trips up and down various mountains).
The first few days of our trip were overcast and rainy, so rather than ascend mountains into the gloomy clouds, we found things to do nearby.  Since we're not big shoppers, walking the old town area held our interest for just an hour or so.
An interesting afternoon adventure involved visiting the Lion of Lucerne (which commemorates the Swiss Guards who were killed during the French Revolution) and the quirky Glacier Museum with its glacial potholes, mirror maze, random penguin statues, and much more.
Another really cool mini-adventure was our walk to the Musegg Wall & Towers.  Lucerne's original rampart walls are still mostly intact and freely available for tourists to climb four of the nine towers.  The city's oldest clock, built in 1535, still works:
View from inside a tower:
We also visited the Swiss Museum of Transport.  This is a big museum with lots to see and do (especially for young kids), so can be a great option on a rainy day.  I don't have a photo of the museum, but below is a glimpse of the beautiful walk we took around the lake to get to the museum.  We took a boat back at the end of the day.
The highlight of our trip was the Golden Round Trip.  This entailed a boat ride from Lucerne to Alpnachstad, then a cog railway ride (the world's steepest, supposedly) up to the top of Mount Pilatus.  There, we had lunch and walked the spectacular dragon path around the mountain.  Finally, we took gondolas down the mountain, but stopped half way for an Alpine Slide ride.
View from cog railway:
View from Dragon Path:
Our rides down:
Overall, my family and I ended up as fans of the Radisson Blu (once we were moved to the lake-view suite), and really enjoyed Lucerne.  That said, our next stop on our vacation, Mürren, was spectacular.  While I wouldn't mind staying in Lucerne and the Radisson Blu again, I can't wait to go back to Mürren…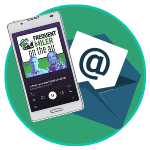 Want to learn more about miles and points?
Subscribe to email updates
 or check out 
our podcast
 on your favorite podcast platform.