On this weekend's podcast (the one publishing tomorrow), I mentioned something to Greg that we've written about before, but we thought it was worth a quick highlight again for those who may have forgotten: don't forget to check your Amex app for "nearby offers" now and then, where you might find Amex Offers that aren't listed in your desktop login.
This came about because I am visiting family this week and I found myself passing by a Belk department store. Stephen Pepper had written about a very attractive stack at Belk earlier this month and I had it in mind to try it out while I was visiting. I had my laptop in the car, so I logged in to Amex looking to sync up the Belk offer. Unfortunately, I didn't have the offer on any of my cards. Bummer! I thought I was going to walk away empty-handed.
But then I remembered that the Amex app has the ability to sync offers in the same way as the desktop and also to look for "nearby offers". Several years ago, while visiting family in Myrtle Beach, I had found an offer for $10 back on $100 at a local grocery store chain that only showed up in the "nearby offers" (presumably neither that offer nor the Belk one was targeted to me in the desktop offers since my home address is outside of the footprint of those stores). However, as I sat in the parking lot of a Belk store, sure enough the Belk Amex Offer showed up on a couple of my cards under "nearby offers". It didn't show up on all of my cards (some of the cards in my wallet found no nearby offers, others had a bunch of nearby offers (and not all with nearby offers had the Belk offer).
Still, finding the offer was a nice little win and one of those tools in my belt that had been collecting dust for the past couple of years, but it's always nice when a nugget of wisdom comes back to slap you with some #winning.
Unfortunately, I forgot to take a screen shot of the Belk offer specifically, but to find your local offers, log in to the Amex app, hit "Offers" in the bottom menu, then find "Explore nearby offers".
Then you will get a map view where you can move around and search different areas and click on the pins to see which offers you have.
Some of them will be offers you've seen in the desktop login, but some of them may be ones you had not previously seen (particularly if you're in an area with different stores than your home area). Note that you'll see different options on different cards — some of my cards had no nearby offers at all and others had highly varying numbers of offers.
Again, this feature won't be useful all the time, but if you didn't know about it, now you know — and knowing is half the battle.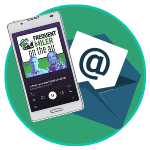 Want to learn more about miles and points?
Subscribe to email updates
 or check out 
our podcast
 on your favorite podcast platform.