When Marriott took over Starwood, they said that they would run parallel loyalty programs until 2018.  More recently they have said that they hope to bring the programs together by the end of 2018.  While we are eager to learn all about the new program, one aspect that is especially interesting is the question of what will happen to their credit cards.  Today, Marriott branded credit cards are issued by Chase whereas SPG cards are issued by Amex.  When the programs fully merge, who will issue the new Stariott cards?  And what features will the cards have?
A reader reports mingling with Marriott employees at an SPG hotel lounge where he heard that the separate Marriott & SPG programs would be going away in late 2018 (nothing new about that) and that the current credit cards would be replaced with "a three tier card system" and with a "really good initial offer."
There's not much info here, and it might not even be true.  Even if we assume that the reader report was completely accurate, we can't know whether the Marriott employees had any real information or were making it up themselves.  And, if it is all true, it doesn't tell us much.  Or, does it?
Why report this at all?  It may seem silly to report this rumor, but I've always enjoyed speculating about what the future might hold.  At the very least, this rumor gives us some context with which to speculate…
If the "three tier card system" is true, I'd argue that Amex is most likely the winner of the new card contract.  Amex has long offered three tiers of Delta cards: Gold, Platinum, and Reserve (Never mind that they recently added a fourth tier with the Delta Blue card).  And, more telling, they recently announced a three tier card system for the Hilton contract that they won in a tug-of-war with Citibank.  See: Hilton Amex Cards. Everything you need to know.  The Hilton announcement came after I heard the Marriott/SPG rumor.  Obviously there's nothing stopping Chase from offering 3 tiers of cards.  But Amex has more history with it.  I know… it's not much to go on, but it's something.
So what?
If Chase earns the contract, this could be bad news for those of us who are over 5/24.  The 5/24 Rule is where Chase won't approve new card applications for those who have signed up for 5 or more cards in the past 24 months with any banks.  So, if Chase got the contract and offers big signup bonuses, it would be very sad for those of us stuck on the sidelines.  On the other hand, many of Chase's co-branded cards are not subject to the 5/24 rules, so maybe these cards would not be either.  But the current Chase Marriott consumer card is subject to 5/24, so it's tough to know what will happen.  For the record, Chase cards that are known not to be subject to 5/24 include: AARP, Disney, BA, Hyatt, IHG, Marriott business card, and Ritz.
If Amex earns the contract, we won't have to worry about being over 5/24 in order to get approved.  And we should be eligible to earn signup bonuses on each version of the card.  And, like the Hilton and Delta cards, there may be business cards that match one or more of the tiers.  It's theoretically possible that there would be as many as six new cards with consumer and business versions of each of three tiers. This would match Amex's historical Delta portfolio. More likely, I think, they would match the new Hilton portfolio with three tiers of consumer cards and just one business card.  Time will tell.
For the most part, I think that Amex winning the contract would be a good thing for most of us.  One big downside, though, has to do with Amex's 5 credit card limit per person.  They'll allow people to have any number of charge cards, but only 5 credit cards (not counting authorized user cards).  Many of us are already scrambling to open up slots for the new Amex Hilton cards.  We will likely have to do the same for the new Marriott/SPG cards.
Another big question that will be raised if Amex wins the contract, is what happens with the current Chase Marriott and Ritz cards?  Will Amex take over the accounts as they are soon going to do with Citi Hilton cards?  Or will the Chase cards get converted to Chase Ultimate Rewards cards as happened with the end of the Fairmont card?  If the latter, I'd bet that the Marriott personal card will convert to the Sapphire Preferred, and the Ritz card will convert to the Sapphire Reserve.  I'm not sure what would happen with the Marriott Business card.  Maybe it would convert to the Ink Business Preferred.
For those way over 5/24 who want to get the Sapphire Reserve or Ink Business Preferred cards, this line of thinking may offer a new option.  Neither the Ritz card nor the Marriott Business card is subject to 5/24 rules.  So, you could sign up today for those cards and hope that they eventually convert over as follows:
Guess 1: The Ritz Card may get converted to the Sapphire Reserve (Note: After signing up for this card, secure message Chase to ask to be matched to the 3 night offer which is no longer available)
Guess 2: The Marriott Business card may get converted to the Ink Business Preferred
One thing we can be sure of is that when the credit card situation is publicly announced, we will scramble to figure out the best ways to take advantage of the changes.  Should we keep or cancel our current Marriott, Ritz, and SPG cards?  Should we sign up for any of those cards before it's too late?  What are the pros and cons of doing either?  As a reminder, I recently covered similar questions with respect to Amex taking over the Hilton portfolio.  Please see these posts: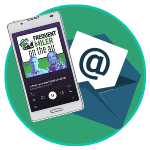 Want to learn more about miles and points?
Subscribe to email updates
 or check out 
our podcast
 on your favorite podcast platform.