The other day, a reader commented on our "Year of the mattress run" podcast episode / week in review post to say:
Naturally, this made me ask myself, "What is Hyatt's Night In promotion?", which was quickly followed with more curiosity about this promotion. After a bunch of searching and time on the phone with Hyatt, the short story is that the promo has the potential to be interesting given that the package is available as an award stay in some cases, but in most cases it just isn't a good deal for your points.
Hyatt's Night In promotion
You can find the landing page for this promotion here.
The gist of the Night In promotion is that it is a rate package available to book and stay by September 12, 2021 that is offering all of the following:
Signature culinary- or wellbeing-themed experience unique to each hotel (this part really varies and is what could potentially make the promo interesting)
Early check-in (as early as 8am)
Late checkout (as late as 5pm)
50% savings on parking
15% savings on select food and beverage options
Upgraded room at check-in, upon availability
Standard World of Hyatt in-hotel benefits including earning points and having nights count toward elite-tier status
Ability to use World of Hyatt points to redeem for a Hyatt Night In package
"Family Plan" option for a second room at 50% off regular rates
As noted above, the key is that each hotel is offering some type of "culinary" (in quotes because the definition of the word gets stretched a bit) or wellbeing-themed experience. This varies from a private multicourse meal on the balcony of the Presidential suite to a free virtual fitness class and $20 credit to the coffee shop depending on the property, The nice thing is that you can see what each property is offering here on the promo page.
What really caught my eye here was the next-to-last bullet point — the ability to use World of Hyatt points to redeem for a Hyatt Night In package. I wondered whether there may be some hidden value to be unlocked. As noted above, I was disappointed to find that there mostly isn't.
It's worth noting that the last bullet point — the "Family Plan" option for a second room for 50% off regular rates — is not something unique to this promotion. Hyatt has long offered a family rate that provides half off the second room.
In order to book the Family Plan or to use points, you have to book over the phone (or presumably via your My Hyatt Concierge if you are a Globalist member).
Hyatt Night In rate package examples
As noted above, the promotion landing page shows the inclusions at each available property. For example, the Grand Hyatt Denver offers what could be a nice in-room dining package for two.
I've not stayed at the Grand Hyatt Denver and can't vouch for the quality of the food, but based on the menu I found on the Internet for the restaurant at the Grand Hyatt Denver (which is closed at the moment, but keep in mind this promo runs through September 12th), the value of that meal is probably around $100.
That pretty closely corresponded with cash prices, with the Night In rate being $85 more expensive than the member rate for the same room type.
Maybe that's a deal if you also strongly value early check-in/late check-out, half off parking, and the other benefits listed above. However, I'd not recommend overvaluing those things since things like early check-in and late check-out are likely not so tough for most hotels to accommodate in the current environment (though that may certainly change by September).
That said, I expected cash rates to be inflated with this rate package. It is very common for hotel chains to offer package rates like this where you pay extra for only slightly more in potential value than the additional cash cost. What intrigued me about the promotion was the ability to use points, so I was curious if you could get good value with an award redemption.
What I found was that when the Hyatt Night In rate package is available as an award stay, it costs double the price of a standard room at the same property. For example, since the Grand Hyatt Denver is a category 3 property, it ordinarily costs 12,000 points per night. Booking the Hyatt Night In promotion shown above costs an additional 12,000 points per night for a total of 24,000 points per night. In this case, that doesn't sound like a deal at all given the low cash rates — and even if cash rates were higher, I typically wouldn't be very excited to redeem an extra 12,000 points for room service dinner.
On the other hand, some hotels have an experience that looks downright cool. For example, the Hyatt Centric Center City Philadelphia includes a private dinner on the "luxurious" balcony of the Presidential Suite (n.b. I've not actually stayed at a Hyatt Centric, but my impression of the brand is that it is more modernist "cool" than luxurious).
While I wouldn't have outsized expectations for dinner, the Presidential Suite had a nice ring to it. That is, until I saw that it rings in at $413 per night more than the standard room cost of $153.
That high cash rate is obviously because in this case you are getting the Presidential Suite for the night. That room actually isn't available to reserve at standard rates, but the "Member Rate" for the most expensive suite you can reserve is $228 per night on my example night, so suffice it to say that you're paying quite a premium for the Presidential suite and dinner on the balcony.
Still, if that could be booked with points, I might be intrigued. Unfortunately, it isn't. In all of my example searches (and subsequent checks with the Hyatt reservations team), the Night In package wasn't available in situations where the hotel has tied the package to an upgraded room type like this. A similar example comes from the Hyatt Regency Dallas, which essentially offers the same dinner-for-two in-room, but since the Night In package is only available for their Terrace Suite (which is just one small step above the suite they make available as a "premium suite" that you can ordinarily book with points), the package can't be booked with points there either (and I'll note that the cash rate in that case is $460+ more expensive for that Terrace Suite with the Night In package than without, so that had better be one ridiculously Texas-sized dinner-for-two).
That said, some of the experiences might be kind of cool. I had been drawn to this promotion searching for luxury, but the real value might be in getting a mini staycation for those with kids. For example, the Hyatt Place Chicago/Schaumburg offers a "big screen movie night in a private space with additional games, snacks, and beverages".  The rate details indicate that it includes a family snack pack and 2 drinks for the parents (presumably alcoholic). I wouldn't necessarily pay an extra hundred bucks for that.
However, since the Hyatt Place Chicago/Schaumburg is a Category 1 property, a standard room costs just 5,000 points and the Hyatt Night In package therefore only costs 10,000 points. Would I pay 5,000 Hyatt points for a private big screen movie night and snacks? I probably wouldn't do it myself, but it's not necessarily a bad deal.
Similarly, a few other properties have family-oriented packages that may be of interest. For example, the Hyatt Place Lincoln Downtown / Haymarket offers a Night In "wellbeing" package including a family night with 2-hour private pool rental with sandwiches and sodas for up to 4 people. Since this property is a Category 2 which would normally require 8,000 points per night, the Night In package is only 16,000 points. But in this case, it's a bad deal on points. Given the small rate difference between standard rates and the Night In package, I'd never use points to book this — though at $33 over the member rate for a room, I'd certainly consider the private pool party a decent little deal. I know that in non-COVID times plenty of people would consider booking a local hotel for a staycation night just for the kids to play in the pool — paying thirty three bucks to have the pool to yourselves for two hours is probably worth it with or without sandwiches and sodas.
At the more luxurious-looking end, the Royal Palms Resort & Spa in Phoenix, AZ looks beautiful (I'm putting this one on my list for when the world becomes more normal again!).
The "Night In" package here includes a 3-course private dining experience, a private fire pit rental and an amenity in your room. Assuming this photo I found on Pinterest accurately represents the experience, this looks pretty cool. Even though it's not a particularly good use of points given that the "night in" rate costs $220 more than a standard room (but would require 25,000 additional points), I might ordinarily be tempted to accept the poor value since I don't particularly want to spend either $489 or $709 on a single night.
The problem here is that I would be transferring points from Chase Ultimate Rewards to book it. I could alternatively cash out points via the grocery store (thanks to Chase Pay Yourself Back and the Sapphire Reserve) and pay the cash rate. With tax (but no resort fee since I am a Globalist), it would cost me about 53,000 Chase points to cover the room. Given that I'd earn 6 points per dollar on the room rate as a Globalist, I'd earn at least 4,254 points even if there are no additional point promotions during my stay (I'd earn more than 11,000 points with the current promotion). Either way, it would cost me fewer net points if I just cashed out points at the grocery store than it would if I transferred my points to Hyatt. Of course the problem there is that I then need to mentally justify handing over eight hundred bucks for a single night and dinner, which brings me back to the fact that I don't particularly want to spend that much on a single night. Oh Chase, how you've ruined my joy of free.
Compound that with the fact that I could alternatively book a standard room for the same example date via Amex Fine Hotels & Resorts for only $459 (less than booking through Hyatt!) and get a $100 spa services credit and I'd have an even harder time paying almost $800 after taxes for the Night In.
Bottom line
Hotels frequently offer promotional packages at inflated rates that include only marginally more potential value than the additional cash outlay required to book the package. Most of the time, these packages are a poor deal. The Hyatt Night In rate can certainly be a bad deal in some situations, though at least a few of the included properties offer a decent value proposition. What I thought would make this more interesting is that the Night In rate is available in some cases as an award stay, but in most cases I checked this does not represent a good value since the included packages typically aren't worth paying double for an award night. However, YMMV — there are some situations where it can be a deal and this certainly may be of interest for those looking to stay closer to home between now and September.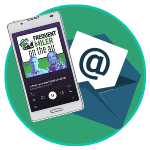 Want to learn more about miles and points?
Subscribe to email updates
 or check out 
our podcast
 on your favorite podcast platform.