This morning, Capital One added the capability to transfer your Venture Rewards or Spark Miles to airline partners. What I also noticed — and perhaps this existed before and I hadn't noticed, but it was new to me for sure — is that you can now combine your miles — both between your own cards and combine with other people. I'm told there are no caps and you can transfer between business and personal as long as both are miles-earning accounts.
That was interesting! I'd never noticed this capability before (though admittedly we haven't used Capital One miles in quite a while).
After you click "Use My Miles", you can "Share Rewards" with one of your eligible accounts. My wife has both a VentureOne card and a Venture card. When I logged in to her VentureOne card, I was able to pull a drop down to choose which of her accounts to share her rewards with.
Combining miles from the Capital One Venture One to the Capital One Venture was instant and easy.
However, even more interesting to me was that there is also an option to move your rewards to Someone else's Capital One account. The notes on that say that they are working on making this something you can do online, but for now you'll have to call.
That sounded pretty awesome. I had a few thousand miles sitting in an old Venture One rewards account. While the advantage of keeping them in my account is being able to transfer them to partner accounts in my name, I don't have enough "miles" to care too hard. They would be more useful in my wife's account at the moment, especially after combining her Venture One and Venture Rewards points to now have a balance that could be useful.
I called the number on the back of my card — three times in fact to be sure — and each rep confirmed that you can transfer to anyone with an eligible Capital One miles-earning account. You can transfer between Venture cards and Spark Miles cards or vice versa without restrictions or caps.
Just to test it out, I transferred 2,000 miles from my Venture One Rewards account to my wife's account. The rep just needed my wife's account number and last name. He then read me a disclosure about it being non-reversible and then it was done. The miles were instantly reflected in my wife's account. That could be particularly useful when you're looking to amass miles for an expensive reward, whether in terms of airline miles or cash cost. It also makes it possible to combine rewards with friends or family easily.
It's possible that this functionality has been around for a while and I just didn't know about it, but I think that's a pretty awesome development. Chase only allows you to combine your points with one other member of the same household (or a joint business owner), Amex doesn't allow you to combine points with family members, and while Citi does allow transfers to anyone, the transferred points expire quickly. With Capital One, you'll be able to combine points and maintain the flexibility of using them for travel charges at a value of $0.01 each or transferring to partners. A few reasons this may come in handy:
One person doesn't have quite enough points for a valuable award. Maybe your spouse/sibling/parent/neighbor/cousin/friend is a few thousand miles short of having enough for a business or first class ticket when transferred to a partner. This makes it easy to top up and/or to combine if that person has other transferable points to put together the award you want. Or maybe you're redeeming points for several travelers and you would rather have them all on one PNR rather than booking multiple tickets out of separate accounts. It's easy to combine.
Someone has airline status with a transfer partner. This might make it advantageous to book an award ticket with that person's account in order to maintain greater flexibility.
You want to combine the value of several welcome bonuses. Maybe you're playing in 2-player mode…or even multi-player mode. The combined value of the various current Capital One mileage bonuses could be quite large when put together in a single account. Heck, if any family members or friends are reading this and wondering what to get me for the holidays, feel free to send me a Capital One welcome bonus :-).
I'm sure there are more possibilities, those are just a few things that jump out at me. Overall, this is a nice feature to have and one that I could see coming in handy in the future.
Of course, the key trouble for many readers will be in getting approved as Capital One isn't known to be easy on approvals for those who regularly open and close new cards, but for those who qualify this capability could be interesting.
For more on the new Capital One changes, see: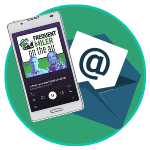 Want to learn more about miles and points?
Subscribe to email updates
 or check out 
our podcast
 on your favorite podcast platform.