Thanks to two overlapping double-elite-night promotions and a new status match opportunity, there are more shortcuts than usual to get to top tier Hyatt Globalist elite status…
Hyatt's top tier Globalist elite status is awesome. It offers suite upgrades, free full breakfast, free parking, waived resort fees, and more.  No other major chain offers elite status that compares.  But… getting Globalist status isn't easy.  Hyatt usually requires staying 60 nights per year to get and maintain Globalist status.  Fortunately, there are shortcuts for those who don't expect to spend that much time in hotels…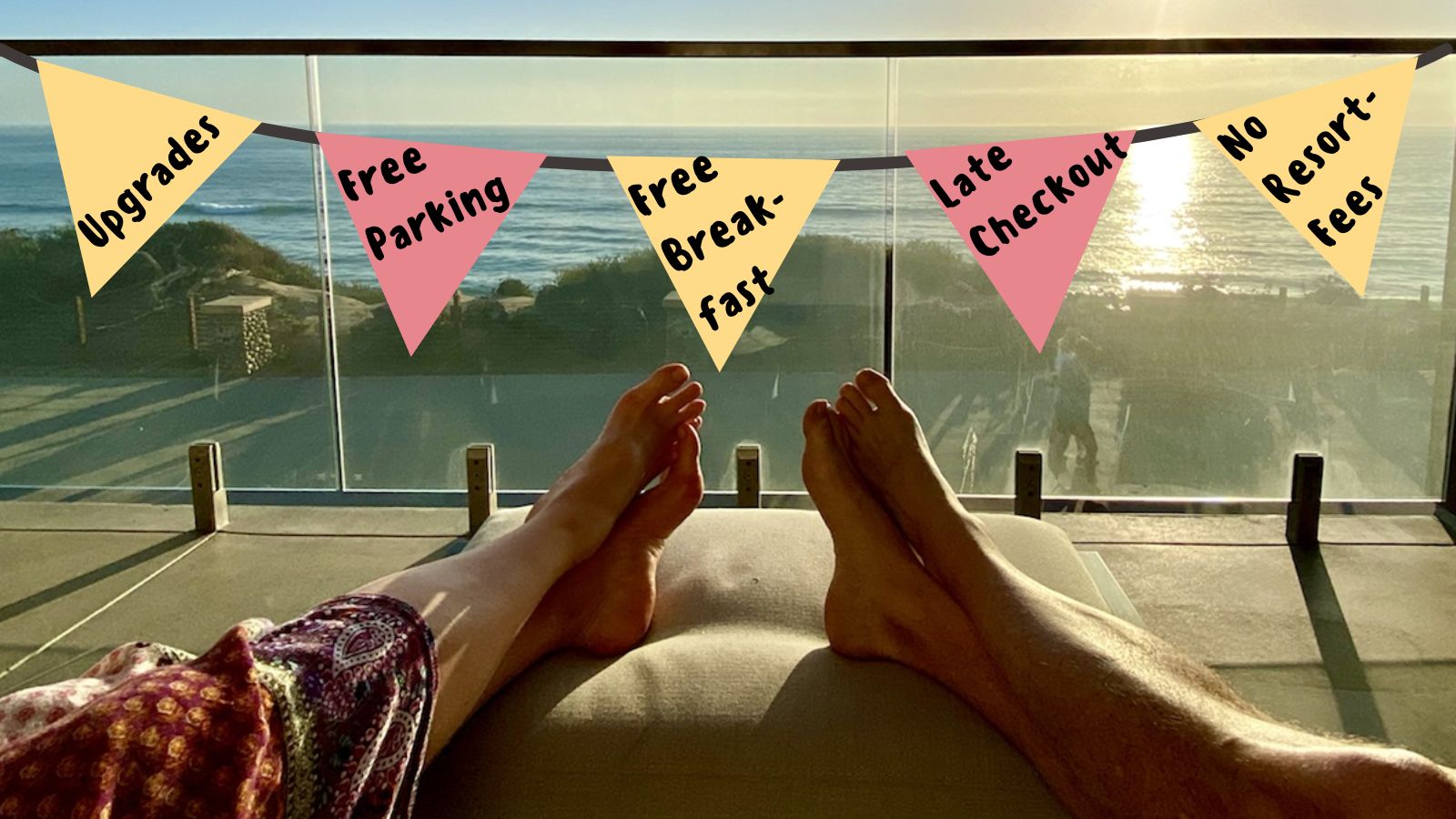 Hyatt elite status overview
Elite Status Level
Requirements Per Year
Key Benefits
Member
Free to Join
Member rates
Waived resort fees on award stays
SLH Benefits
5-Brand Free Night Award
Discoverist
10 Nights
or 25K base points
or 3 hosted meetings
10% point bonus
Free Premium Internet
Elite check-in
Free bottled water
2PM late check-out
Earn Hyatt points w/ AA spend
Explorist
30 Nights
or 50K base points
or 10 hosted meetings
20% point bonus
Match to M life Gold
Room Upgrade
Fast track to AA elite status
Globalist
60 Nights
or 100K base points
or 20 hosted meetings
30% point bonus
Waived resort fees on all stays
Room upgrade, including suites
4PM late check-out
Club access or free breakfast
Free parking on award stays
Guest of Honor
Book awards w/ insufficient points
Lifetime Globalist
1,000,000 Base Points
All of the above
The chart above shows the requirements to reach each level of elite status as well as the major perks that each level offers above and beyond the lower status levels.  In my opinion, Discoverist and Explorist are nice-to-have statuses, but aren't really worth going out of your way for.  Globalist status, though, is awesome.  Here are the Globalist perks that I find most valuable:
Waived resort fees on all stays:  All members get waived resort fees on award stays, but Globalists also get waived fees on paid stays.
Room upgrade, including suites:  Even if you don't use a suite upgrade award (see Milestone Rewards in the next section), you can get upgraded to a suite upon check-in (if you're lucky).
4PM late check-out (not guaranteed at resorts)
Club access or free breakfast: Globalists automatically get free access to the club lounge.  If the hotel doesn't have a club lounge, Globalists get fee full breakfast daily for each registered guest (up to 2 adults and 2 children)
Free parking on award stays: Available where parking can be charged to your room.
Guest of Honor: Book an award stay for a friend or family member as a Guest of Honor reservation and they'll get all of the above in-hotel benefits during their stay!
Tier Qualifying Nights
What are tier qualifying nights?
---
Tier qualifying nights are often referred to as "elite nights". With many hotel chains, you can earn elite status by acquiring a number of tier qualifying elite nights each year. For example, Hyatt usually requires earning 30 elite nights per year to achieve mid-tier Explorist status, or 60 elite nights for top-tier Globalist status. Additionally, Hyatt offers "
Milestone Rewards
" which are perks like free lounge access, free nights, bonus points, etc. Milestone Rewards are earned within a calendar year when you achieve 20 elite nights, and every 10 elite nights after that up to 100. Read more about Hyatt elite status and Milestone Rewards in our
World of Hyatt Complete Guide
.
---
Milestone Rewards
| Elite Nights Earned | Milestone Reward |
| --- | --- |
| 20 Nights | 2 Club Access Awards |
| 30 Nights | 1 Cat 1-4 Free Night and 2 Club Access Awards |
| 40 Nights | 5K bonus points or $100 Hyatt gift card or $150 Find Experience Credit |
| 50 Nights | 2 Suite Upgrade Awards |
| 60 Nights | 1 Cat 1-7 Free Night and 2 Suite Upgrade Awards and Access to My Hyatt Concierge |
| 70, 80, 90, and 100 Nights | 10K Bonus Points or 1 Suite Upgrade Award |
Completely separate from elite status, Milestone Rewards are available to everyone and are based on the number of nights you stay in a calendar year. Club Lounge Access Awards, Suite Upgrade Awards, and FIND Experience credits are valid for the rest of the current calendar year and 14 months beyond. 
---
Shortcuts to Elite Status
Hyatt Credit Cards
There are two Hyatt credit cards currently available in the United States:
Chase World of Hyatt Credit Card: This card offers automatic Discoverist status and 5 elite qualifying nights every year, automatically.  Plus, cardholders earn 2 qualifying nights for every $5,000 of spend.  If you spend $15,000 each year (in order to also earn a free category 1-4 night with $15K spend), you'll have a total of 11 qualifying nights (5 automatic + 6 from spend) without stepping into a Hyatt hotel.  And if you use the card's annual free night plus the free night from $15K spend in the same calendar year, you'll be up to 13 elite qualifying nights thanks to this card.
Chase World of Hyatt Business Credit Card: This card offers automatic Discoverist status and 5 elite qualifying nights with every $10K of spend.  After $50K spend in a calendar year, the card offers 10% back on redeemed points for the rest of that calendar year.  If you spend the full $50K each year, the card will give you 25 elite qualifying nights.
It is possible to have both Hyatt cards.  If you spend $15K on the consumer card and $50K on the business card, you'll earn 36 elite qualifying nights from the cards alone.  If you also use the 2 free nights from the consumer card, you'll be up to 38 elite nights and will need only 22 more nights to get to Globalist status.
Elite nights earned from credit cards count towards both Milestone Rewards and elite status requirements.
Promotions
At the time of this writing there are two overlapping promotions that each offer double elite nights for stays.  If you qualify for both, you can earn 3 elite nights for every night of your stay!
World of Hyatt Business Card (Apply by 10/6/22, Get 2x nights through 12/31/22)
Chase and Hyatt are offering a double elite night promotion to entice people to sign up for the World of Hyatt Business Credit Card.  If you sign up by October 6th and are approved, then you'll earn double elite nights for all stays between August 23rd and December 31, 2022.  Note that only nights earned from stays will be doubled.  Nights earned in other ways, such as through credit card spend, will not be doubled.
Hyatt Bonus Journeys Promotion (Stay between 9/15 and 12/20/22)
The latest Bonus Journeys promotion offers double points at all properties for stays of 2 nights or more, and double elite nights at select all-inclusive properties:
Double points on stays of 2 or more nights at properties participating in World of Hyatt worldwide (including participating MGM properties and SLH properties) from September 15 – December 20, 2022.
Double elite night credit at 69 participating "Inclusive Collection" properties on stays between September 15 – December 20, 2022. These brands include Hyatt Ziva, Hyatt Zilara, Zoetry Wellness Spa & Resorts, Secrets Resorts & Spas, Breathless Resorts & Spas, Dreams Resorts & Spas, Alua Hotels & Resorts, and Sunscape Resorts & Spa. Note that not all properties in these brands are participating in World of Hyatt at the start of this offer.
Overlapping Promos
If you sign up new for the Hyatt Business card and register for the Bonus Journeys promotion, then you can qualify for double elite nights from both promotions.  If you then stay at a qualifying Inclusive Collection property during the valid promotion dates, you'll earn triple elite nights.  For example, if you spend 7 nights at a participating property, you'll earn 21 elite qualifying nights (7 base nights + 7 bonus nights from the credit card offer + 7 bonus nights from the Bonus Journeys promotion).
Status Challenges
Hyatt offers status challenges which generally work like this: Upon registering, you are granted Explorist status for 90 days.  Then, if you complete 10 nights during those 90 days, you get to keep Explorist status through all of the year after you registered and through February of the year after that.  In most cases, if you complete 20 nights during those 90 days, you get Globalist status and keep it through all of the year after you registered and through February of the year after that.
Important: Only nights from actual stays count towards fulfilling a challenge. Elite nights earned from credit cards and bonus elite nights from promotions do not count.
Currently there are three ways to sign up for a challenge (that I'm aware of):
American Airlines Elites (Enroll by Nov 30, 2022)
Anyone with American Airlines elite status can link their account to Hyatt and enroll in the status challenge.  Unfortunately, only those with AA Platinum Pro or higher status can qualify for Globalist status by completing 20 nights during the challenge.  More details about this challenge can be found here: Parlay American Airlines Status Into Hyatt Status With This Status Fast Track.
Qualifying Corporation Employees (Enroll by Nov 30, 2022)
Employees of certain large companies like IBM, Siemens, Accenture, etc. can enroll in this challenge.  Upon signing up, you'll get 90 days of free Explorist status.  If you complete 10 nights during that time, you'll keep Explorist status through February of 2024.  If you complete 20 nights during that time, you'll earn Globalist status and will keep it through February of 2024.  More details about this challenge can be found here: Get Hyatt Explorist Status Free + Shortcut To Globalist Status (Targeted)
Ask Hyatt
Some people have reported success with signing up for a challenge simply by contacting Hyatt and asking.  I've read successful reports of people doing this over the phone, by messaging Hyatt through Facebook Messenger, and by messaging the Hyatt Concierge with Direct Messaging on Twitter.  Not everyone has reported success, though, so your mileage may vary.
No Milestone Rewards w/ Status Challenges
Status earned from a status challenge does not help you earn Milestone Rewards.  So, for example, if you earn Globalist status by spending 20 nights at Hyatt hotels during a challenge, you'll only qualify for the 20 night Milestone Reward (2 Club Access awards) and you won't get the most valuable Milestone Rewards that are awarded at 50 and 60 nights.  Unfortunately, Club Access awards are almost useless to a Globalist since Globalist status offers automatic club access.  One exception: if you book multiple rooms as Globalist without making the other rooms Guest of Honor stays, the hotel isn't obligated to give club access to the guests in secondary rooms and so you could use those awards for those rooms (that said: in practice, they usually offer club access to those guests anyway).
Partnerships
It's possible to earn elite nights and base points (another way to earn status) through stays with certain Hyatt partners…
SLH (Small Luxury Hotels of the World)
Hyatt has a partnership with Small Luxury Hotels of the World (SLH).  With many SLH properties, Hyatt members can earn points on paid SLH stays or redeem points for free SLH stays.  Regardless, as long as the stay is booked through Hyatt, you will earn elite qualifying nights for your stay.
MGM Resorts
Through Hyatt's partnership with MGM, you can earn or redeem points at MGM Resorts.  Plus, as long as you add your Hyatt number to your reservation at check-in (and it's worth double-checking this at check-out), you'll earn Hyatt elite night credits.
It's also worth noting that you can freely match Hyatt Explorist status or higher to M Life Gold status.  And you can also match M Life Gold status to Explorist status.  Since the two programs have different elite years, it has long been possible to annually match back and forth in order to maintain Explorist status and M Life Gold status for free indefinitely.
Lindblad Expeditions
Through Hyatt's partnership with Lindblad Expeditions, it's possible to earn or redeem Hyatt points for Lindblad cruises when you book through Hyatt (details here).  You'll also earn elite qualifying nights for each night of your cruise.  More importantly, perhaps, you'll earn 5 base points per dollar.  Another way to earn Globalist status with Hyatt, besides earning 60 nights, is to earn 100,000 base points.  That means spending $20,000 with Hyatt within a calendar year.  With some of the Lindblad Expeditions I've glanced at, it would be pretty difficult not to spend $20,000 or more.  So, with a single expensive cruise, you can get Globalist status.  Note though that if you earn through points rather than nights, you will not earn Milestone Rewards.  Milestone Rewards are available to those who qualify for status with points.
Meetings & Events
It's possible to earn points and elite status by holding meetings at participating Hyatt hotels.  Here are the details:
Earn one Bonus Point per eligible U.S. dollar spent (up to 50,000 Bonus Points) for hosting a qualifying meeting or event at Hyatt
Earn elite status by holding multiple qualifying meetings within a calendar year:

Discoverist: 3 meetings
Explorist: 10 meetings
Globalist: 20 meetings
A qualifying meeting includes 10 paid guest rooms, or a meeting room or event space and purchased catered or banqueted food or beverages.
If you earn status by hosting meetings, you will not earn Milestone Rewards.
Mattress runs
A mattress run is where you book a stay solely to earn points and status.  With Hyatt, you could book either cheap paid stays or cheap point award stays.  Point prices start at only 3,500 points per night for off-peak category 1 hotels, so that's not too bad.  You can find a map of category 1 hotels here.  Here are a few tips:
Check-in is usually required: Most mattress runs involve physically checking into the hotel.  That said, if you're lucky you may be able to find a hotel manager willing to process your check-in remotely.  If so, you may have to fax them a photo of your ID and credit card.
Speak to a hotel manager for multi-night stays: I recommend speaking with the desk manager when you check in to explain what you're doing.  If you don't speak with someone, they may find your room unoccupied and check you out early.
No need to go to the hotel to check out: You can check out with the Hyatt app or you can simply wait and the hotel will automatically check you out.
Friends and family
Another option for earning elite nights is to ask friends and family to let you book their stays in your own name (even if they're paying for the stays).  If you won't be there in person to check-in, it's important to contact the hotel to tell them that your friend will be arriving first and should be allowed to check in.  I think it's fine to do this in moderation with close friends and family, but Hyatt does not like people doing this often.  You would risk getting your account shut down if you did this too often.  Additionally, there is a real risk that a hotel may refuse to let your friend or family member check in at all.  While I haven't personally encountered this issue, I've heard some horror stories of things like that happening, especially overseas.
Elite Benefits w/out Status
While Hyatt has an awesome elite program, they also offer multiple ways to get many of the same perks without status.  Here's how…
Guest of Honor
The best way to get Globalist benefits without status is to take advantage of Hyatt's Guest of Honor program.  If you have a friend with Hyatt Globalist status they can book an award stay for you via Hyatt's Guest of Honor program and you should receive all of the benefits of Globalist status during your stay.
A downside to this approach is that the points will come out of your friend's Hyatt account.  While that could be great for you, there's a good chance that your friend won't like it.  Fortunately, there's an easy solution.  Unlike most other points programs, Hyatt lets members transfer points to others, for free.  All you have to do is fill out Hyatt's Point Combining Request Form (found here) and email it to worldofhyatt@hyatt.com.  There is a slight restriction: you can only transfer or receive points once every 30 days, so plan accordingly.
Note that Suite Upgrade Awards cannot be applied to Guest of Honor stays.
Use points to book or upgrade to suites or club access
Hyatt's award charts (found here) include point prices for club access rooms, suites, and premium suites.  So, when available, you can simply book the upgrade you want from the get-go.  Alternatively, you can often book standard room paid rates and upgrade with points:
Upgrade paid night to include club access: 3,000 points per night
Upgrade paid night to a standard suite: 6,000 points per night
Upgrade paid night to a premium suite: 9,000 points per night
Book paid stays through luxury booking services
There are many ways to book hotels through booking services that offer elite like perks: room upgrade, free breakfast, property credit, late checkout, etc.  For Hyatt stays, you can get these benefits by booking through Hyatt Privé, Amex Fine Hotels & Resorts, or several other programs.  We have a full round-up of such programs here: Getting the elite experience without elite status via credit card & preferred partner hotel booking programs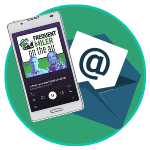 Want to learn more about miles and points?
Subscribe to email updates
 or check out 
our podcast
 on your favorite podcast platform.