A fifth freedom route is when a long haul carrier operates a flight outside of its home network, primarily to utilize airplane downtime. One notable example is Singapore Airlines' JFK to Frankfurt route. Singapore now flies this roundtrip with a Boeing 777-300ER and it provides a terrific opportunity to sample a product between the US and Europe that would usually be reserved for flights to and from Singapore. I've been wanting to try out this route/product for some time and a summer trip to Austria combined with a terrific Black Friday sale provided the perfect opportunity. After having flown it in both directions, you can color me impressed.
Singapore Airlines 777-300 Business Bottom Line Review
Singapore's re-tooled, 777-300 business class is terrific. It has one of the widest business seats around, a ton of storage and a great in-flight entertainment (IFE) system. Add in excellent catering and on-pointe service and this becomes one of the best ways to get from the US to Europe (as well as being a very competitive US/Europe to Asia product). Some folks might not like the awkward seat-to-bed conversion or the angled footwells, but the significant pluses easily outweigh the minor cons. Highly-recommended.
How we found it: Last year, Singapore had a Black Friday sale where round-trip summer fares between New York and Frankfurt could be had for $1800-$2100, a great deal for peak-season business class to Europe. My wife and I were already planning on spending a couple of weeks in Austria in July, so we found dates that worked and booked it using Amex Membership Rewards points.
How we booked it: We paid cash and then redeemed ~123,000 American Express Membership Rewards points round-trip per-person using the Business Platinum's 35% bonus for business class flights. Because it was a cash fare, we also earned ~45,000 Alaska miles between the two of us by adding our Mileage Plan numbers to the reservation.
Cash Price: ~$1,850pp round-trip (after Amex offer).
Route: New York (JFK) – Frankfurt (FRA)
Ground Service:

Check-in: There are dedicated first/business class counters at both JFK and Frankfurt. Nothing special, but efficient.
Departure Lounges: During COVID (and until July of last year), Singapore sent all of its first and business class passengers to the excellent Virgin Atlantic Clubhouse in JFK. Unfortunately, that's come to an end. The Clubhouse is now reserved for first class and suites guests, while business class passengers get either the Air India Maharaja Lounge or the Primeclass Lounge. Both are Priority Pass lounges and are small, crowded and leave much to be desired. In Frankfurt, they'll send you to the Air Canada Maple Leaf Lounge, which was a pleasant surprise. Roomy, uncrowded, serviceable food and beverage options and individual relaxation rooms make for an appealing place to while away a couple of hours. You also have the option of using the Lufthansa Business Class lounge as well.

Business Class Seat:

Comfort: The 777-300ER has 48 business class seats that are arranged 1-2-1 over two cabins (one with three rows and one with nine rows). Each seat has an incredible 30″ of width, exceptional for a business seat. In fact, while we were on a ground delay, my wife and I were able to sit beside each other in the same seat. The seat is unconventional in that it doesn't recline to a full flat bed. In "sundeck" mode, it reclines up to 25%, with a footrest that comes up as well. In order to get to lie-flat, the entire back of the seat comes forward to create an uninterrupted bed. That's one quibble with this seat, as it's a bit of a procedure (many folks needed flight attendants to do it) and keeps you from being able to do anything between a 25% and full recline. When in lie-flat, the bed has a ton of width (reminds me somewhat of Cathay Pacific first class), but the footwell is off to the side, giving it a sort of "lamb chop" or "lollipop" layout (Singapore calls this "Lazy Z"). It means that taller folks will have to sit and lay at an angle in order to use the footwell. Still, this is a great seat with a ton of space and a very comfortable lie-flat configuration. The Row 11 bulkhead seats have even more space as they have a full footwell and are square instead of "Lazy Z." These are undoubtedly the seats to go after.
Storage Space: Another way that these seats stand out is the generous table and storage space throughout. There's a laptop-sized cubby right by your head that can be accessed in both lie-flat and chair mode and that provides plenty of room for electronics, glasses, etc. There are two additional compartments, one on the side that initially houses the headphones and bottle of water, another to the side of the IFE console. Under the ottoman area, there's room for a shoulder/laptop bag and a designated area for shoes as well. In truth, more space than I needed.
In-flight Entertainment (IFE): The 777 has a well-sized 18-inch LCD monitor that's very competitive amongst other business class products (especially those that fly to Europe). Entertainment selection is very good, with a diverse mix of Hollywood, Bollywood and East Asian selections. All told, there's over 1,800 movie and TV options and odds are that you'll find something you like. The provided headphones are good quality and I appreciate that they provide individual fabric "muffs" that can be put around the ear portions as an additional barrier between you and other folks' ears.

Food and Beverage: The best food that I've had in a business class flight in some time. The starters in both directions were tasty, the highlight being the satay from FRA-JFK. The sea bass noodle soup that I had on the way to Frankfurt was one of the best fish dishes I've ever had on a plane. Just delicious. The tea and coffee selection is terrific and, while the wine and spirits menu doesn't really jump off the page, it's a well-chosen list for business class. Very impressed by the catering overall.
Service: Excellent in both directions; warm but not intrusive. Meals were served promptly, beverages where consistently refilled and checked. Flight attendants remembered requests and were aware of setting-up and tearing down beds in a timely fashion. On the return flight, we had a seven-hour delay, including four hours on board the aircraft at the gate. The crew handled it with aplomb given the circumstances, providing beverages, food (they served the first course after about 90 minutes while we were waiting) and consistent updates.
Cabin Ambiance/Temperature Control: It's a classy-looking cabin with two distinct business class areas. There's a "mini-cabin" of twelve seats (three rows) directly behind first class and a larger, 36-seat cabin further aft. The mini-cabin feels very private due to the size, but its back row (14) is directly in front of the main service galley and was quite noisy throughout the night. I'd avoid that row on an overnight flight. The cabin temperature was comfortable in both directions, even though seats do not have their own air nozzles.
Internet: Available free of charge to first and business class passengers throughout the entire flight. Speed wasn't great and it didn't really support streaming or downloads.
Amenity Kit: None, but the products that are normally included (face mask, lotion, toothbrush, etc) can be requested from the crew.
Would I choose to fly it again?  Absolutely. It's an excellent product overall that provides a unique and comfortable way to get to Europe. A distinct step up from the business class products of most US and European carriers.
Pros and Cons
Pros
Well-priced lie-flat points/cash option to Europe from US
Incredibly spacious seat with an amazing 30″ of width
Copious in-seat storage
Excellent IFE system in both screen quality and content selection
Service is consistent, warm and efficient
Superlative catering
The duvet and pillows are terrific
Cons
Seats don't offer continuous recline and require a somewhat awkward conversion to lie-flat mode
Footwells requires that average-to-tall guests sit and lay at an angle in order to use them
WiFi speed is quite slow (although provided free of charge)
Below-average lounge options in JFK
Image Gallery
Singapore Airlines 777-300ER Business Class
Cabin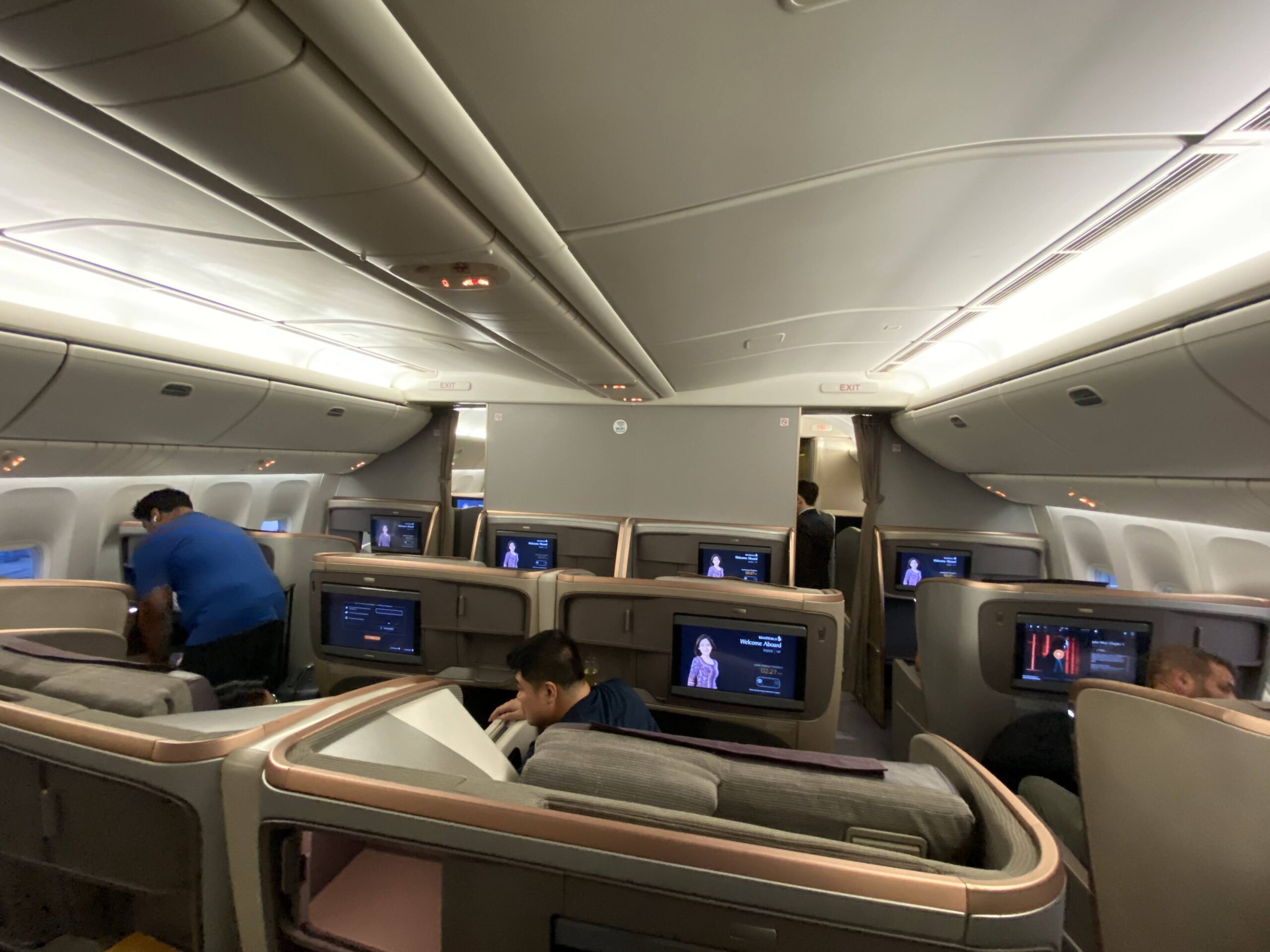 Middle Seats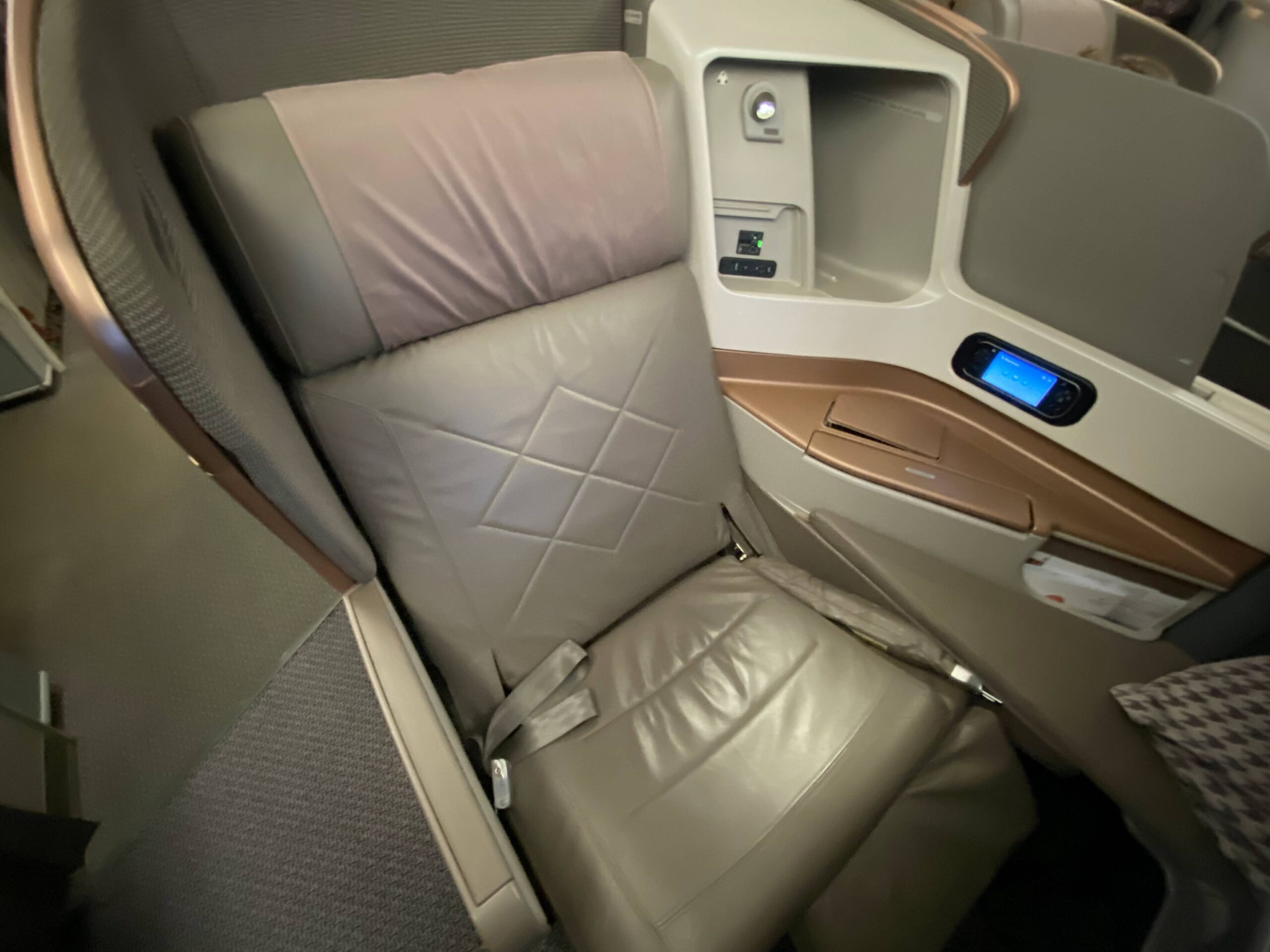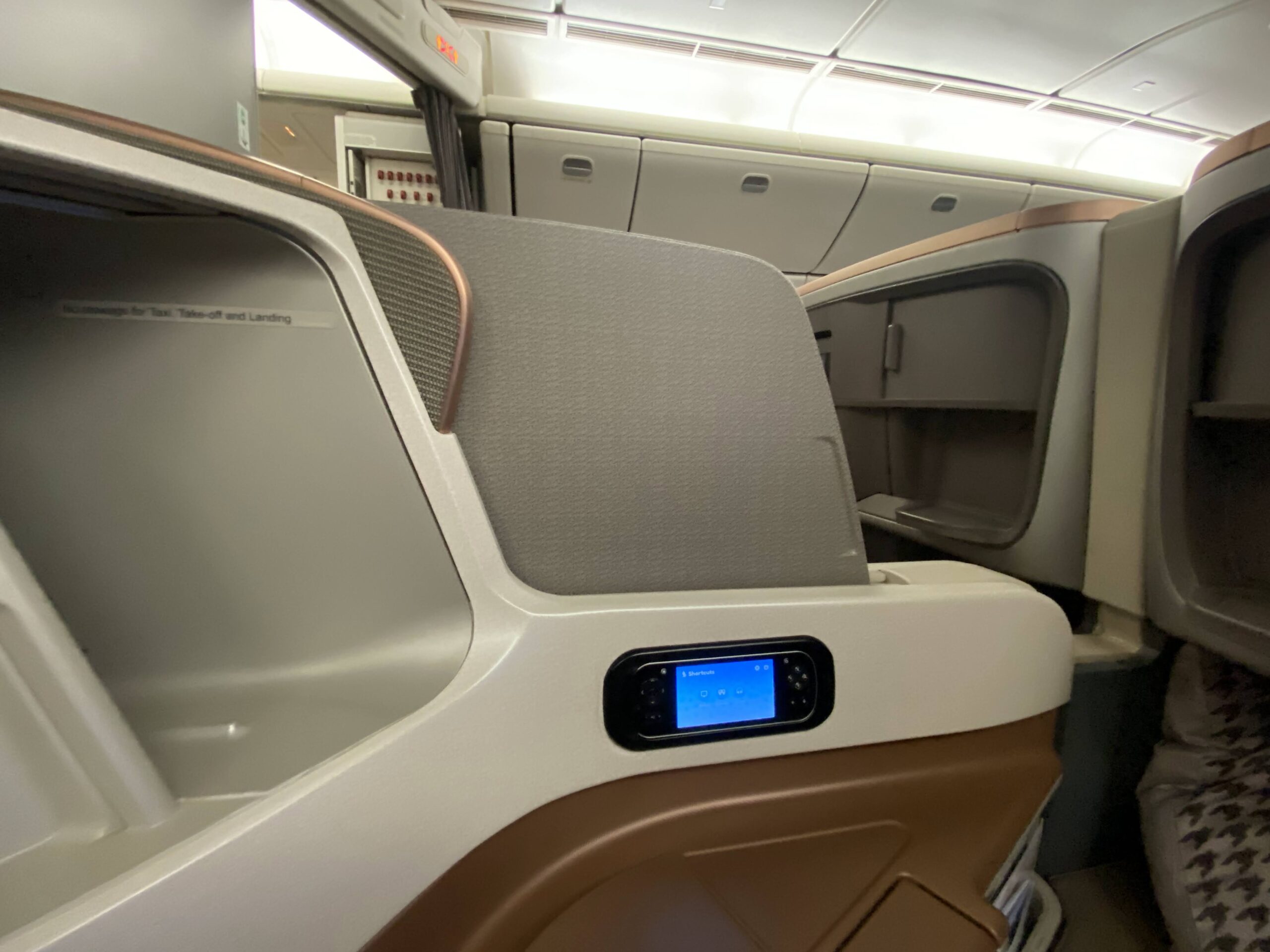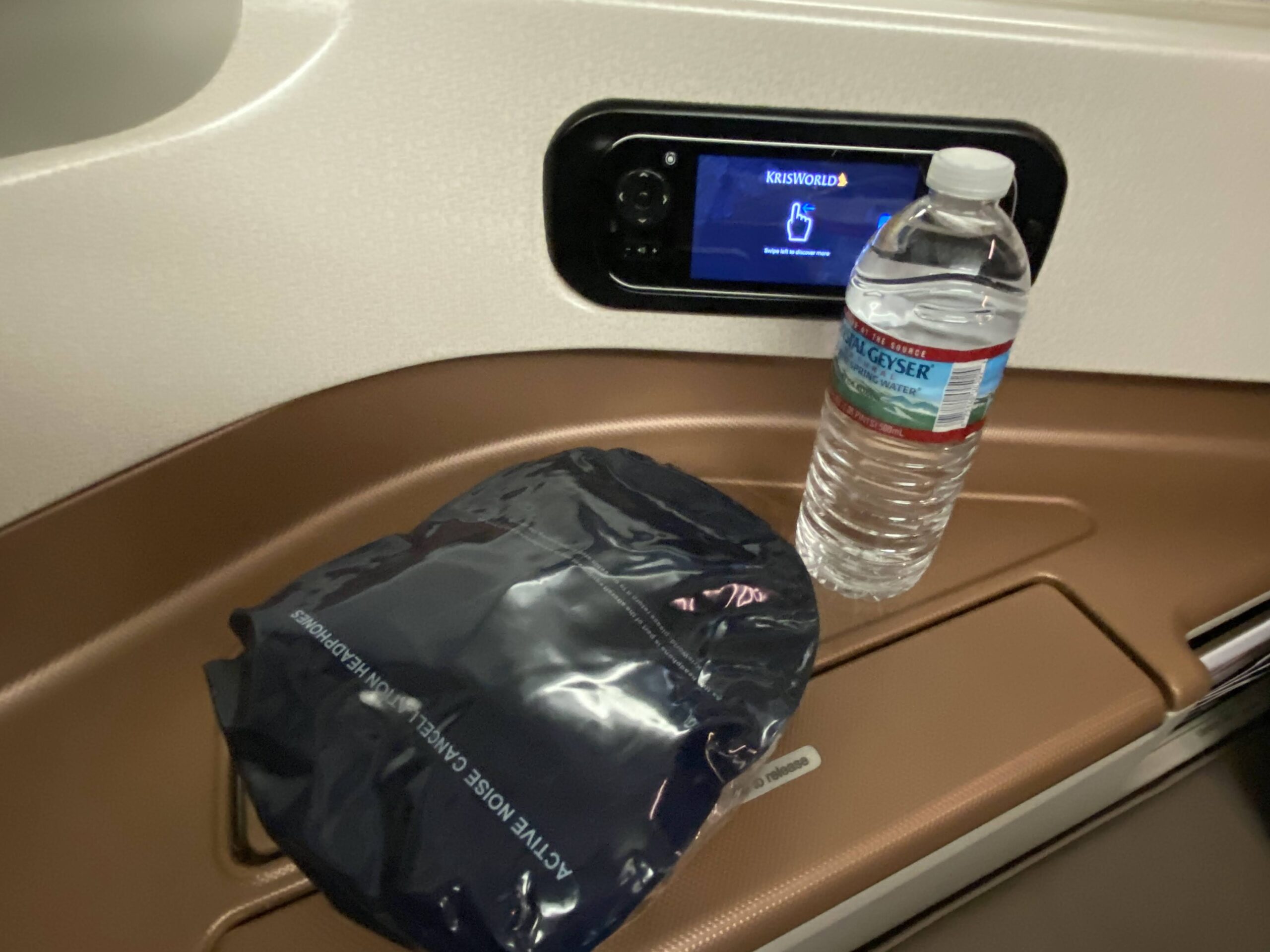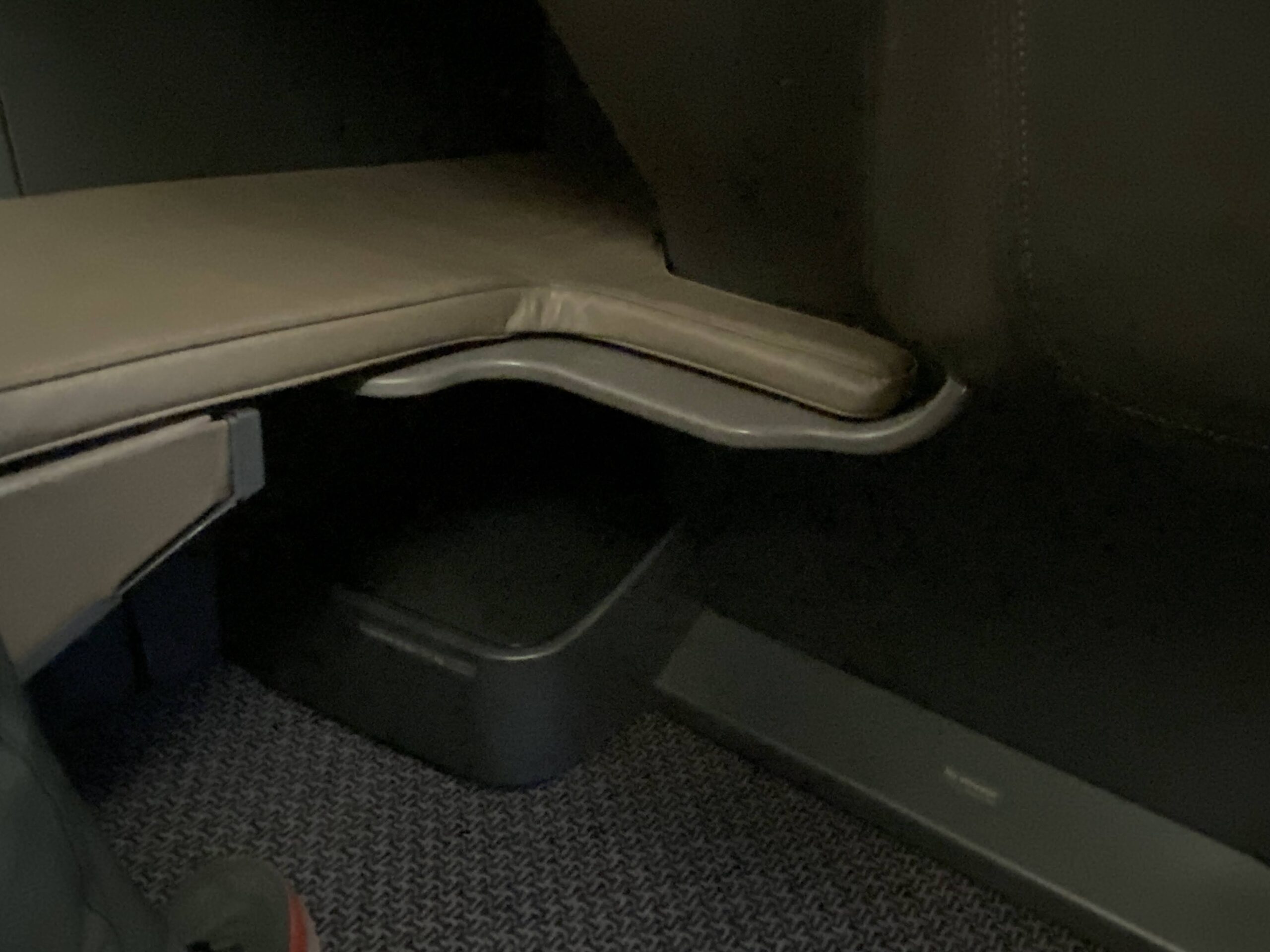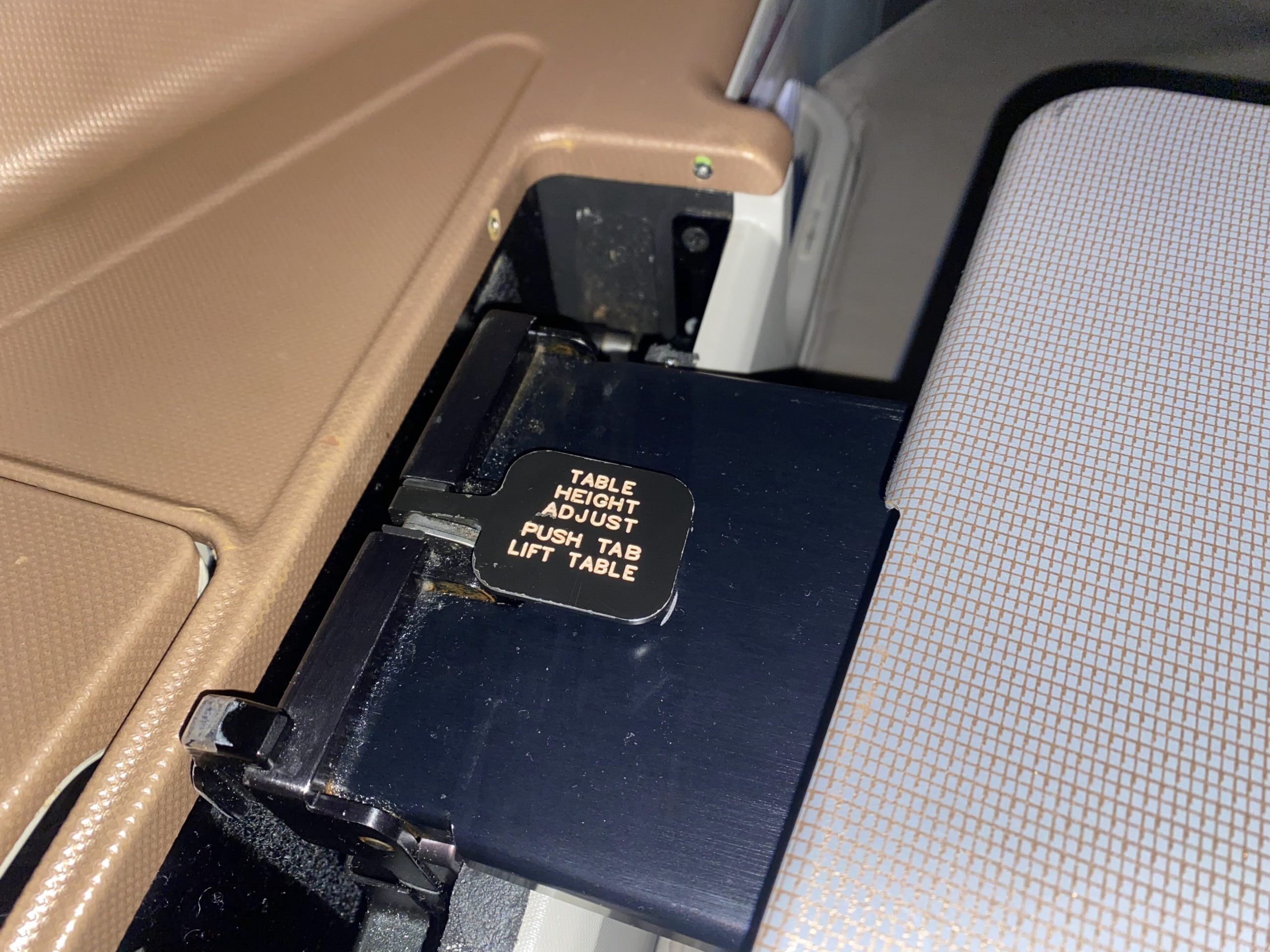 Window Seat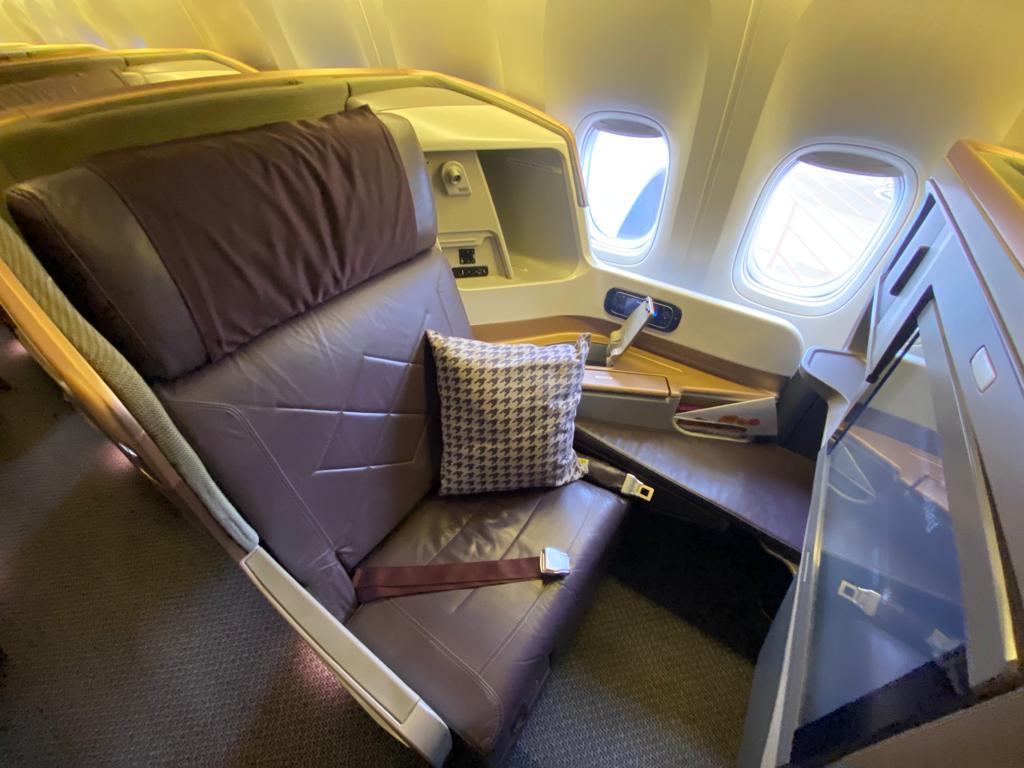 Singapore Airlines Business Class Food and Beverage Menus
 JFK-Frankfurt Food Menu
  Frankfurt-JFK Food Menu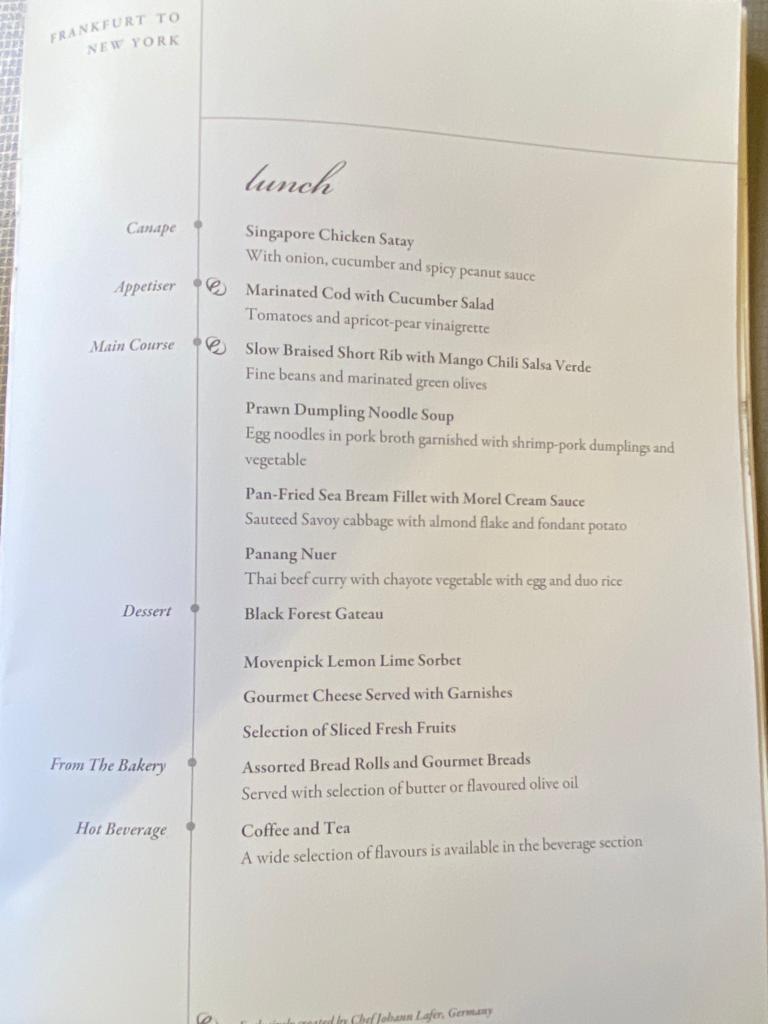 Beverage Menu (both directions)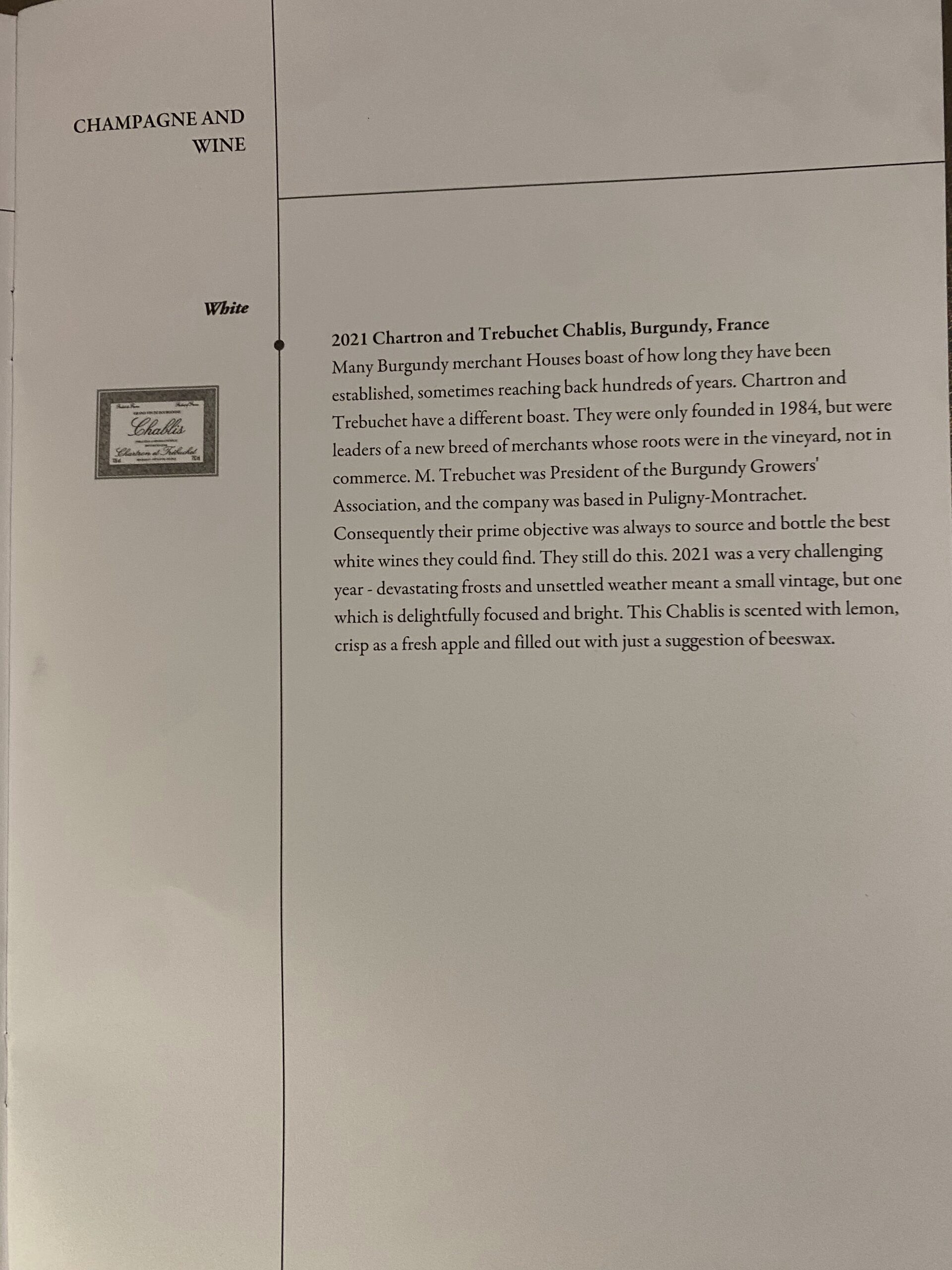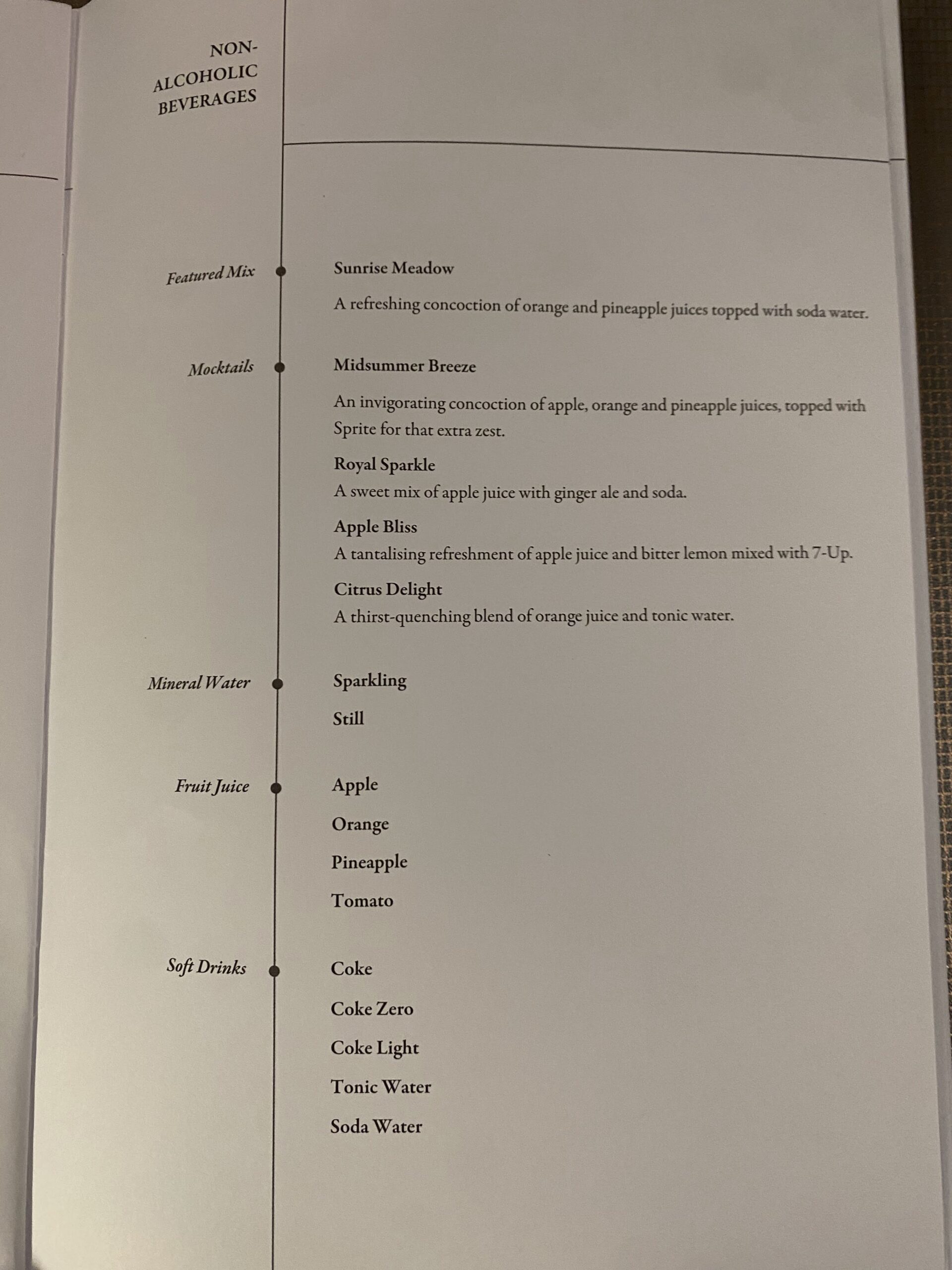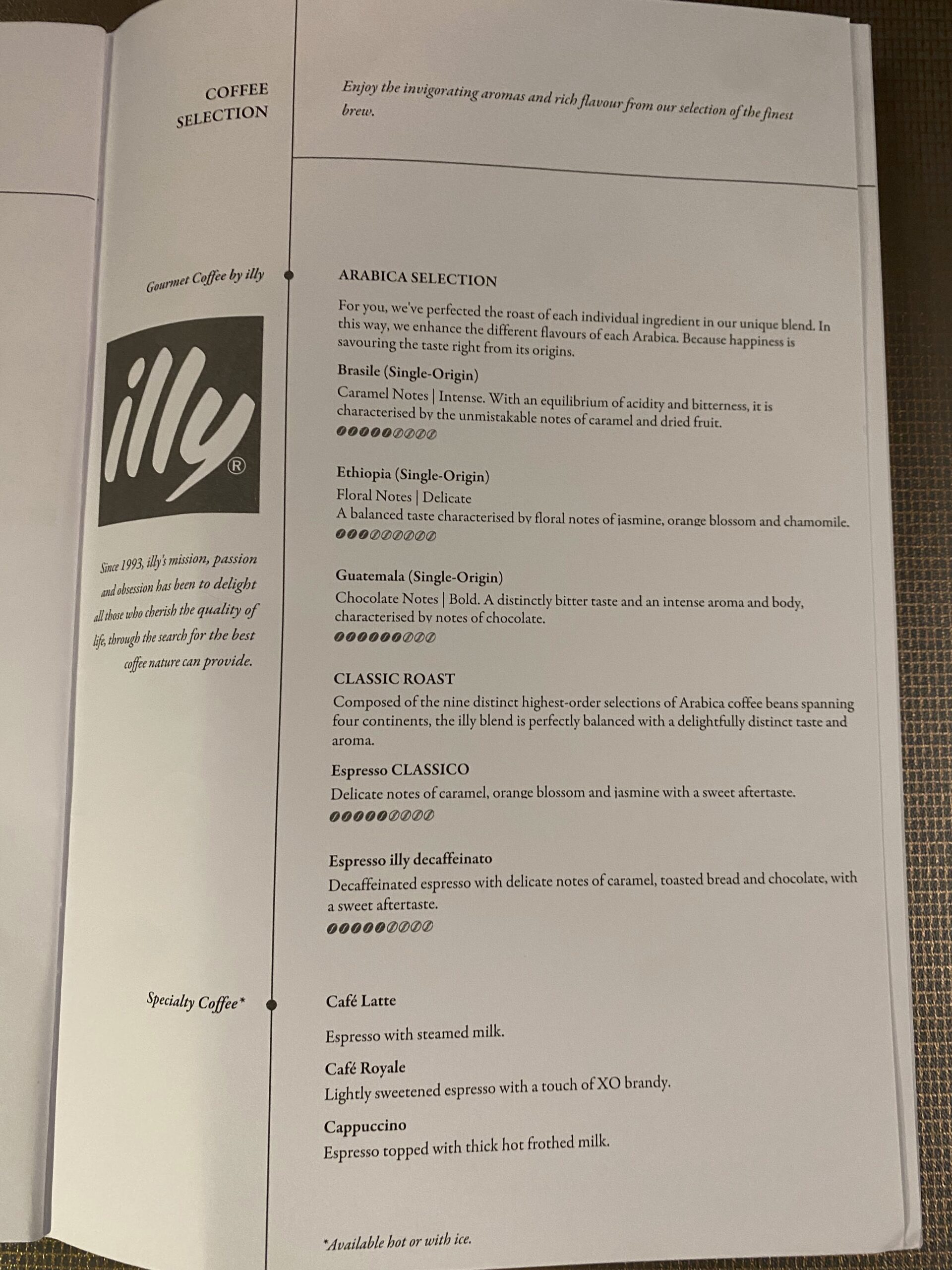 Singapore Airlines Business Class Food and Beverage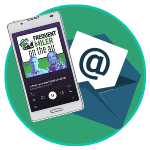 Want to learn more about miles and points?
Subscribe to email updates
 or check out 
our podcast
 on your favorite podcast platform.