Singapore Airlines is out with its annual Black Friday sale and there's quite an appealing (and sought-after) option: Singapore's fifth freedom route from NYC – Frankfurt in Singapore's A380 business class. Fares start at $2089 roundtrip, but if you have the current Amex Offer that gives $300 back on a $1500+ purchase, you'll end up paying $1789 out of pocket…a very good value.
Perhaps even better, very similar pricing is showing up on Amex Travel as well, meaning that you can Pay with Points and use the Amex Business Platinum's 35% points rebate, bringing the cost down to 136K Membership Rewards roundtrip. Since Pay with Points books as a cash ticket and then redeems points to cover the charges, it will still earn miles (but you won't be able to use the Amex Offer).
The Deal
Singapore Airlines' Black Friday sale is offering discounted fares in all three classes of service on many routes worldwide, including New York (JFK) to/from Frankfurt starting at $2089 roundtrip in business class.
Weekend flights start at $2339 roundtrip
Combine with Amex offer for $300 off a booking of $1500 or more

Alternatively, if you have an Amex Business Platinum, you can get a 35% rebate using Pay with Points, bringing the cost down to about 136,000 Membership Rewards roundtrip.
Key Terms
Must book by 11/29/22
Valid for flights through October 2023

Booking change fee of $250 applies for reissue or revalidation, plus the fare difference on the new itinerary. An airport no-show fee is $300.

No refunds given for cancellations except for some unused government and airport taxes. Singapore Airlines' cancellation and refund policy is subject to the applicable laws and regulations, which prevail in the event of any inconsistency.

Other conditionsThe advertised Business Lite (D class) fare is subject to availability and confirmation. The displayed price is inclusive of airfare, government and airport taxes, surcharges, and is priced per person. This price could differ slightly at the time of booking due to currency, changes to the applicable taxes fluctuations.

Add $250 each for weekend travel on Fri through Sun

Seats based on advertised fares are limited and may not be available on both outbound and/or inbound journeys – combinations with higher fare classes may apply.
Quick Thoughts
A fifth freedom route is when a long haul carrier operates a flight outside of its home network, primarily to utilize airplane downtime between long haul routes.  The most sought after examples are Emirates' NYC to Athens route and Singapore's NYC to Frankfurt and Houston to Manchester routes.  It provides a terrific opportunity to sample a product that otherwise would be reserved strictly for flights to and from the airline's home airport.
In this case, you get a little over 8 hours on Singapore Airlines' A380-800.  The Long Haul A380 has lie-flat seats that are 25″ wide and are oriented in a nifty 1-2-1 configuration that makes the window seats feel more private and less like standard herringbone flat beds. Singapore's service and catering are among the best in the industry and both Nick and Stephen enoyed it immensely when they sampled the airline during the recent 3Cards3Continents challenge. Getting it for under $2K cash or 135-140,000 Membership Rewards is a terrific deal. Note that Singapore plans to change the aircraft on this route to a 777 sometime in May, so if sampling the A380 is a priority, make the booking before then.
The easiest way to find dates is directly with Singapore Airlines; the best availability is in Spring of 2023. The promotion page allows you to search by month with exactly the length of trip that you're looking for:
Remember that the prices shown do not factor in the Amex Offer, which takes $300 off. This is a great price for Singapore Business, but if you're not into paying $1800 out of pocket, you can also use American Express Membership Rewards.
Those with American Express Platinum cards automatically get 1 cent per point value when redeeming points for travel.  However, the
Business Platinum Card
 offers a 
35% Airline Bonus
when you redeem points through Amex Travel for either a First or Business class flight on any airline (or for any flights with your selected airline). By using the Singapore calendar to identify dates, you can then plug them into Amex Travel…it's just slightly more expensive than the direct booking cost:
210,000 points is a bunch, but if you do have a Business Platinum, it knocks the price down to 136,778 Membership Rewards round trip…and remember that this fare will earn BOTH elite-qualifying and redeemable miles because Amex books it as a cash fare (which will be 100%-150% of the flight miles with most partners, see the Where to Credit summary here).
As an example, I'm an Alaska Airlines MVP Gold 100K, so here's how the 3,855 mile flight would work out under each scenario:
$1789 cash ($2089-$300 Amex Offer)

8,945 Membership Rewards (assuming you have the Amex Offer on a Platinum card)
7,710 elite-qualifying miles (100% of flight miles)
26,985 redeemable miles (100% flight miles, 100% bonus, 150% elite bonus)

210,428 Membership Rewards (136,778 with Business Platinum 35% rebate)

7,710 elite-qualifying miles (100% of flight miles)
26,985 redeemable miles (100% flight miles, 100% bonus, 150% elite bonus)
Either way, this is a great deal for Business Class travel to Europe and worth grabbing if you can find flights that work with your schedule.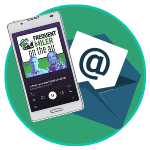 Want to learn more about miles and points?
Subscribe to email updates
 or check out 
our podcast
 on your favorite podcast platform.