The optimal amount of fraud is non-zero.  That's the title of a Bits about Money essay by Patrick McKenzie (hat tip to View from the Wing for pointing it out).  The essay's premise is this: efforts to turn away fraudulent customers make things tougher for regular customers to complete their purchases.  The more anti-fraud measures a business puts in place, the more honest customers they're likely to lose.  For almost any business, there is a point at which accepting some fraud is cheaper than eradicating it.  That argument makes sense to me.  Plus, I think that the same argument applies to credit card issuers and loyalty programs who have tried to eradicate rewards "gaming." They're often losing more than they're gaining from those efforts.
What is "gaming"?
To me, the points and miles hobby is a game.  You win by accumulating points & miles as cheaply as possible, and by redeeming points towards fantastic value (see: The Games We Play).  In that context, "game" has a positive connotation.  To credit card issuers, though, "gaming" is negative.  To them, "gaming" is doing pretty much anything that's legal, but that they don't like.  This includes things like signing up for credit cards over and over just for the welcome bonuses; cancelling cards as soon as the welcome bonuses are earned; using credit cards to buy money-like things (Visa or Mastercard gift cards, for example); etc.
Similarly, rewards programs don't like when we take things too far.  Many programs have taken away some of the "games" we used to play, such as: earning high level airline elite status entirely through dirt-cheap flights; booking free one-way trips as add-ons to round-trip awards by making creative use of free stop-overs; etc.
Losing customers
As a blogger who writes about this stuff, it's pretty common to hear from frustrated people who never did anything like the "gaming" described above and yet were turned down for a new credit card, or lost their points, or were unable to redeem rewards.  Not surprisingly, these individuals vowed to take their business elsewhere.  And they should.
I get the need to stop excessive gaming.  If a card issuer allows people to get welcome bonuses for the same cards over and over without end, that issuer will lose a lot of money.  Bonus limits make sense as long as they don't force away good customers.
Several years ago Amex implemented their "lifetime" rule.  The idea is that if you've ever had a card before, you won't get a welcome bonus if you sign up again [The reality is much more nuanced: Amex "forgets" you've had a card approximately 7 years after you cancel; plus Amex often sends out offers without lifetime exclusions; etc.].  I don't have any problem with this rule.  In general it's reasonable to expect that customers should only earn a welcome bonus once for any given card.  But Amex took it too far.  When they change the name of a credit card or significantly change its features they should relax the rule.  It shouldn't be up to the customer to know, for example, that the Bonvoy Brilliant card used to be called SPG Lux.  It's reasonable for a customer who previously had the SPG Lux card to expect to be able to sign up for the Bonvoy Brilliant.  And they can, but they won't earn a welcome bonus.  That's silly.
Limiting gaming
A better approach to dealing with gaming is to allow it but limit it.  For example, no card issuers like it when "gamers" earn category bonuses when buying gift cards.  At times Amex has made efforts to try to stop people from doing so (by clawing back points, for example), and US Bank has shut down accounts when people used the Altitude Reserve to buy gift cards via Apple Pay or Samsung Pay (to earn 3x rewards).  Chase, on the other hand, seems to be fine with looking the other way.  Their cards often have strict category bonus limits and so there's a limit to how much a single "gaming" customer will cost them.  For example, one of my favorite cards, the Chase Ink Cash, earns 5x at office supply stores on up to $25,000 spend per year.  Chase loses money on each of these transactions, but they don't seem to mind people buying gift cards at Staples or Office Depot.  Most of their customers probably don't max out their $25K on gift cards.  And while there are definitely customers that are a net negative for Chase, sites like Frequent Miler would stop talking so much about the card if the gift card angle wasn't an option.  The positive press probably does much more good for Chase's bottom line than the gamers cost them.
Inviting gaming for the win
An interesting option that's sadly very rare is to actively invite gaming. By doing it right, it's possible to earn more revenue and to keep customers more engaged.  American Airline's new elite program is a great example…
This year, American Airlines completely revamped their elite program.  Now, almost all transactions that earn AA miles also earn Loyalty Points.  It's now possible and feasible to earn top tier AA status by taking advantage of opportunities to earn AA miles without ever stepping on a plane.  I think that this was a brilliant move by American Airlines.  The new program encourages people like us to choose the AA shopping portal over competitors, to choose to earn AA miles when buying flowers, to put spend on AA credit cards, etc.  For real examples see: AA's Loyalty Point Pursuit game – Earn status w/out flying.  AA earns money from each of those situations.  In order for a florist to give you AA miles with your purchase, they have to buy those miles from AA.  And here's the kicker: it doesn't cost AA anything extra to provide Loyalty Points along with redeemable miles.  When gamers earn elite status this way, guess how much it costs AA to provide in-flight benefits to those who rarely fly AA?  Yep, practically nothing.  And it gets better for American Airlines…  At some point these gamers with newly earned elite status are going to fly.  And if all else is equal, they're going to book their flights on AA instead of Delta or United because they'll want to benefit from their elite status.  They'll get free checked bags, free priority seating, a chance of a free upgrade to first class, etc.  Gamers win.  AA wins.  Why aren't more companies welcoming gamers?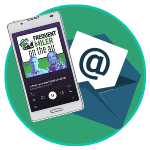 Want to learn more about miles and points?
Subscribe to email updates
 or check out 
our podcast
 on your favorite podcast platform.