As Greg pointed out when introducing me, I am currently on a round-the-world trip — after all, we collect these miles and points with the intent to use them. I think Greg hit the nail on the head when he said that hoarding and cherry picking is the way to go.  I hoard various currencies and then look to maximize the value of my points through strategic redemption.
I started this trip in South Africa, where I discovered a decent redemption opportunity in South African wine country: Protea Hotels.
Protea is an African chain that bills itself as a luxury brand, though in reality I'd say it consists of mostly mid-tier (3- and 4-star) hotels. For points collectors, the key is that this chain is owned by Marriott. The Protea group also includes a couple of other brands, namely African Pride and Protea Hotels Fire & Ice. The good news is that I believe all of them participate in Marriott Rewards, meaning that one can both earn and redeem points at these locations. While private guest houses and B&B's are widely available and can be a very economical option in South Africa, the comfortable reliability of foreign chains is mostly absent outside of Cape Town and Johannesburg.
With yesterday's news of Marriott category updates, I noted some interesting changes in South Africa:
As you can see, quite a number of Protea properties are dropping from Category 2 to Category 1, meaning that they will be available for just 7500 points per night. If you are converting from Starwood, that's just 2500 Starpoints per night — representing quite a value in comparison to cash rates at many of these properties.
Being in the heart of South African wine country, the Protea Hotel Stellenbosch Dorpshuis & Spa seemed like a great option for exploring a bit of the wine region.  The hotel is located right in the center of town, close to cute shops and restaurants. Revenue rates at the hotel were starting from 2,842 rand (~$210 at the time), which seemed like a great way to maximize the value of Marriott points:

Unfortunately, this hotel is on the list of properties increasing in category next month. On March 7th, this will become a Category 2 hotel, costing 10,000 points per night — still a strong value compared to revenue rates — but until then, it can be booked for just 7500 points per night as far out as the schedule allows.
Of course, before arriving, we weren't quite sure what to expect from the Protea Hotel Dorpshuis & Spa. While I remembered reading that Protea hotels could be a good value, I hadn't yet stayed at one. With private accommodations abundant in the $100-$200 range (and some even cheaper), I wondered if this hotel was worth anywhere near the asking price.  If it was, this seemed like a way to get great value out of my points.  After all, based on Frequent Miler's reasonable redemption values, 7500 Marriott points is worth ~$51.  Getting a $210 room for those points seems like a steal. But was it?
The website looked pretty nice:

However, when we arrived and saw the pool, we were a bit concerned that it might not be quite as pristine as the pictures….or any deeper than a birdbath:
Our room was up a few steps and around the corner from the pool. As we approached the door, the entrance had us curious. What could be behind curtain #31?  Deal or no deal?
As a Gold member (thanks to my Amex Business Platinum, which provides Starwood Gold status that can be matched over to Marriott Gold as one of the many sweet opportunities that have resulted from the merger), I was apparently upgraded to a "Deluxe" room, without proactively asking for any type of upgrade:
As you can see, this was a 2-level room consisting of a bedroom and bathroom upstairs with a living room and full bathroom downstairs as well. While the bathrooms weren't spectacular, the room was spacious, comfortable, and clean.  It far exceeded my expectations considering the cheap points price.
Breakfast was included in the room rate (not a Gold benefit at Protea hotels) and there was a decent spread.  It included breads, yogurt, juices, and fruit in addition to some sliced meats and self-serve cheeses:
In the end, our only regret was that we didn't plan more than 1 night here.  Even with the change to Category 2, the Protea Hotel Dorpshuis & Spa is a strong value at 10,000 Marriott Rewards points or ~3333 Starpoints. If you have the chance to book it for 7500 Marriott points before March 7th, it's a fantastic value and a great place to spend a few days in a gorgeous part of South Africa.
We visited several Stellenbosch wineries on a previous trip and discovered that South African wine country is absolutely beautiful.  I found many of the wineries in the area around Stellenbosch just as impressive as those in Napa/Sonoma, Bordeaux, etc. On this trip, we stumbled into the Ernie Els winery (figuratively, not literally) and found it to be on par :-):
Pro tip: If you're going to try your hand at chipping it in, watch out for that first row of lily pads. They can be tricky.  And tee up before the tasting.  On second thought, tee up after the tasting, but make sure someone is taking video:
Speaking of tasting, prices were quite reasonable at about $3 or $4.50 and the tasting fees were waived when buying a bottle of wine (which started at around $5).
All in all, this came out to be a pretty big win and made me curious about other Protea locations.  I ended up staying in several over the course of about two weeks in South Africa and next week I look forward to sharing some photos from my last Protea stay during this particular trip to South Africa.
The current Megabonus promotion means that with about $300 in paid stays (combined with 5x earned by paying with the Marriott Rewards credit card), I'll earn more than enough points for another free night at one of these Category 1 Protea hotels — and I just might consider booking a stay toward the end of Marriott's schedule in the hopes of making my way back.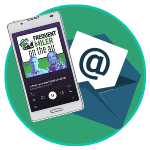 Want to learn more about miles and points?
Subscribe to email updates
 or check out 
our podcast
 on your favorite podcast platform.