National Car Rental is offering a nice deal — they will status match your airline, hotel, or other car rental company status to a comparable tier in the National Emerald Club. Most readers probably have a status level that can match to top-tier Executive Elite status (valid through December 31, 2017).
The Deal
Match status from an airline, hotel, or car rental program to National Emerald Club
Status match is valid through December 31, 2017
How it works
This process is very simple — you simply fill out the form with the details of the program from which you would like to match and enter your National Emerald Club details.
Then, when you click the button to send your details, it will automatically open your preferred email program and fill in the body with the pertinent details. Note that you will need to attach proof of status to the email. Under "Proof of Status", National states the following:
For your status to be matched, you will need to provide proof of matching status by sending us a copy of your current monthly statement or a copy of your membership card showing your name, current elite status and your status expiration date.
I sent a photo of my Hyatt Globalist membership card. I imagine that a screen shot of an online account will do, just make sure it includes your name, current elite status, and expiration date (presumably it should also show your membership number in that program).
What status matches to Executive / Executive Elite?
This is the good news — Loyalty Lobby has compiled a chart, and it looks like Hilton Gold, Marriott Gold, and Club Carlson Gold all match to Executive Elite status. That's National's top tier — higher than the "Exeuctive" status you get with an Amex Platinum card or World Elite Mastercard — and all three of those status levels can be had just by holding the right credit card (A Hilton Surpass or Amex Platinum gives Hilton Gold status; An Amex Platinum gives SPG Gold (which matches to Marriott Gold); the Club Carlson Premier Rewards and Business Rewards give Club Carlson Gold). That's awesome.
If you don't have any of those status levels, head over to Loyalty Lobby and check out the chart. Whether you have airline status, hotel status with another chain, or even booking website status with Expedia, Orbitz, or Hotels.com, you can probably match it to something worthwhile.
What does National status get you?
The main benefit of National status is being able to choose the car you want. When you book a midsize car, standard members can choose anything from the Emerald Aisle. Executive and Executive Elite members can choose from the Executive Aisle. I believe that some locations have a third "Executive Selection" area that is open for Executive Elite members if I remember correctly (theoretically with nicer cars).
The guaranteed vehicle benefit could also come in handy if you find cars in high demand / sold out elsewhere. The final key benefit of Executive Elite status is earning free rental days a little bit faster (a free day after 5 rental credits), though with the One Two Free promotion running for such a long stretch, I'm not sure I see a ton of benefit in this.
Bottom line
This is a nice promotion if you're interested in status with National and haven't had it before. The ability to choose the car I want from the Executive aisle has kept me pretty loyal to National over the past couple of years (though the 5K+ United miles per rental with Hertz has stolen some of my business over the past few months). Whether I was looking for an SUV, sports car, or convertible — I've found each at different times and at different locations. When I want to get an idea as to what might be available for my trip, I take a look at this Flyertalk thread to see what people have reported recently. While it's not a guarantee of what will be available when I arrive, I like to get an idea as to what I can reasonably expect. I submitted for my match last night and haven't yet heard back, but hope to check out Executive Elite status at least once or twice in the coming couple of months.
H/T: Larry K and Loyalty Lobby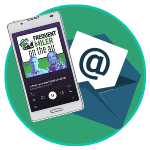 Want to learn more about miles and points?
Subscribe to email updates
 or check out 
our podcast
 on your favorite podcast platform.