The wait is almost over. Tonight (June 22) at 9pm ET, Greg, Nick and I will be going live on YouTube to conduct the card draft for our 3 Cards 3 Continents challenge.
If you need a recap of what this challenge is all about, check out these posts:
It was interesting reading Greg and Nick's posts about which cards they needed. Some readers asked what cards were on my shortlist, so I wanted to write a post sharing some of my thoughts. I had a hard time putting this together though because I'm wary of giving away too many of my plans, so here's some vague-but-not-too-vague ideas about what I'm after, what I won't be doing on my 3 Cards 3 Continents trip and why I'm excited for the idea I've settled on.
The Trips I Won't Be Taking
Before getting on to my thoughts about the card draft, I thought I'd share some of the trip ideas that I decided against for one reason or another.
ANA Round-The-World
I don't think there's a doubt in any of our minds that Greg's planning a round-the-world (RTW) trip using the ANA sweet spot.
For starters. we all know that he's sitting on a boatload planeload of soon-to-expire ANA miles, so using those to create a dream trip for this challenge would be a no-brainer.
What makes this an even easier-to-predict outcome is that Greg himself has said that he's planning on taking advantage of ANA's RTW sweet spot for the 3 Cards 3 Continents challenge. While that could be a bluff, I find it hard to believe that he'd pick a different option for this particular challenge.
With Greg deciding to book a RTW trip using ANA miles and Nick potentially doing the same (although I have a sneaking suspicion that he won't), I wanted to choose an approach that was different. While there could be some value in showing how three different people were able to utilize ANA's great RTW pricing for three different trips, I figured it'd be more interesting for everyone if at least one dream trip was booked using other methods.
Planes, Trains & Automobiles
This was my very first concept. The Formula 1 season is in full swing and one of my dream experiences is to get to attend the Singapore Grand Prix. It's a street circuit where they race at night which makes it a unique event on the F1 calendar.
That would be the automobiles part of the trip theme which would happen in Asia. I'd then try to find some kind of unique or quirky plane and train experiences on two other continents to fulfill both the challenge requirements and the "Planes, Trains & Automobiles" theme.
There were a couple of key issues with this plan though. First, the Singapore Grand Prix isn't until the first weekend of October. That's a week or two after we'd planned to be done with the challenge.
Second, trying to find an interesting and, more importantly considering the confines of this challenge, affordable train ride on another continent was problematic. There are plenty of incredible-looking train journeys around the world; finding one that could be done within budget was much harder. I didn't want to take any old train ride just to fulfill the 'Trains' part of my concept – it would have to be special in some way.
Given both of these problems, I decided to come up with other ideas.
Global Wine Tour
Another thought I had was to do a global wine tour. Australia has the Yarra Valley near Melbourne and Hunter Valley near Sydney, South Africa has Stellenbosch, France has the Loire Valley, Argentina and Chile have great wine regions, etc.
While I would've enjoyed that kind of trip, it wouldn't be what I'd class as a dream trip and I'm sure that would come across in my writing during the trip. If there's one thing I've learned from watching Guy's Grocery Games and Chopped, gameplay is a huge component in winning over the judges which, for 3 Cards 3 Continents, is you – the wonderful, talented, beautiful and discerning readers of Frequent Miler.
I therefore needed to find a different concept that would be a dream trip for me. One that I'd be truly excited about but which would also capture the imagination of you all.
The 3 Cards 3 Continents Trip I'm Planning
After thinking long and hard about the dream trip I wanted to take, I came up with what I think is a great concept.
I'm not ready to share it here yet because there are a couple of key components I want to keep secret until the time comes, but I think there'll be a lot of you that'll be fascinated by what I have bookending the trip. I imagine that there'll be some savvy readers who'll be able to predict the latter part of my trip once I've done my first activity, so it'll be fun to see how many people guess correctly. Let me just say this – I imagine that there are very few people who've ever done both of these activities during the same trip. Maybe one at one time and one at another, but there's probably only a handful of people – if that – who'll have done both within a few days of each other.
I've already planned out the trip in great detail. I know flight times, where I'd stay and what I'd do in each location. I'm confident about having the award availability I need – my biggest potential problem is timing. Once I arrive on my first continent, I have to take three different journeys to get to my first activity as it's somewhat remote. If any legs of those journeys get delayed due to one reason or another, it'll be hard to get where I need to go in time to get back for the next stage of my trip.
My Card Draft Strategy
In addition to being confident about my ability to book my dream 3 Cards 3 Continents trip, I'm confident that I'll be able to pick three cards that'll enable me to book that trip. With the snake draft, while Nick has the benefit of getting to pick first and Greg has the benefit of getting two picks in a row for the third and fourth cards, I have the benefit in all three rounds of only ever having to wait for one or two other picks before getting to make my next choice. That reduces the risk that my second and third choice cards will be gone by the time I get to pick them.
I've run through a number of scenarios based on what I think Greg and Nick might pick, so I have a spreadsheet with a few different options based on what their first couple of picks are. No matter what they go with, there's a very good chance I'll be able to choose three cards that'll result in a successful trip for me.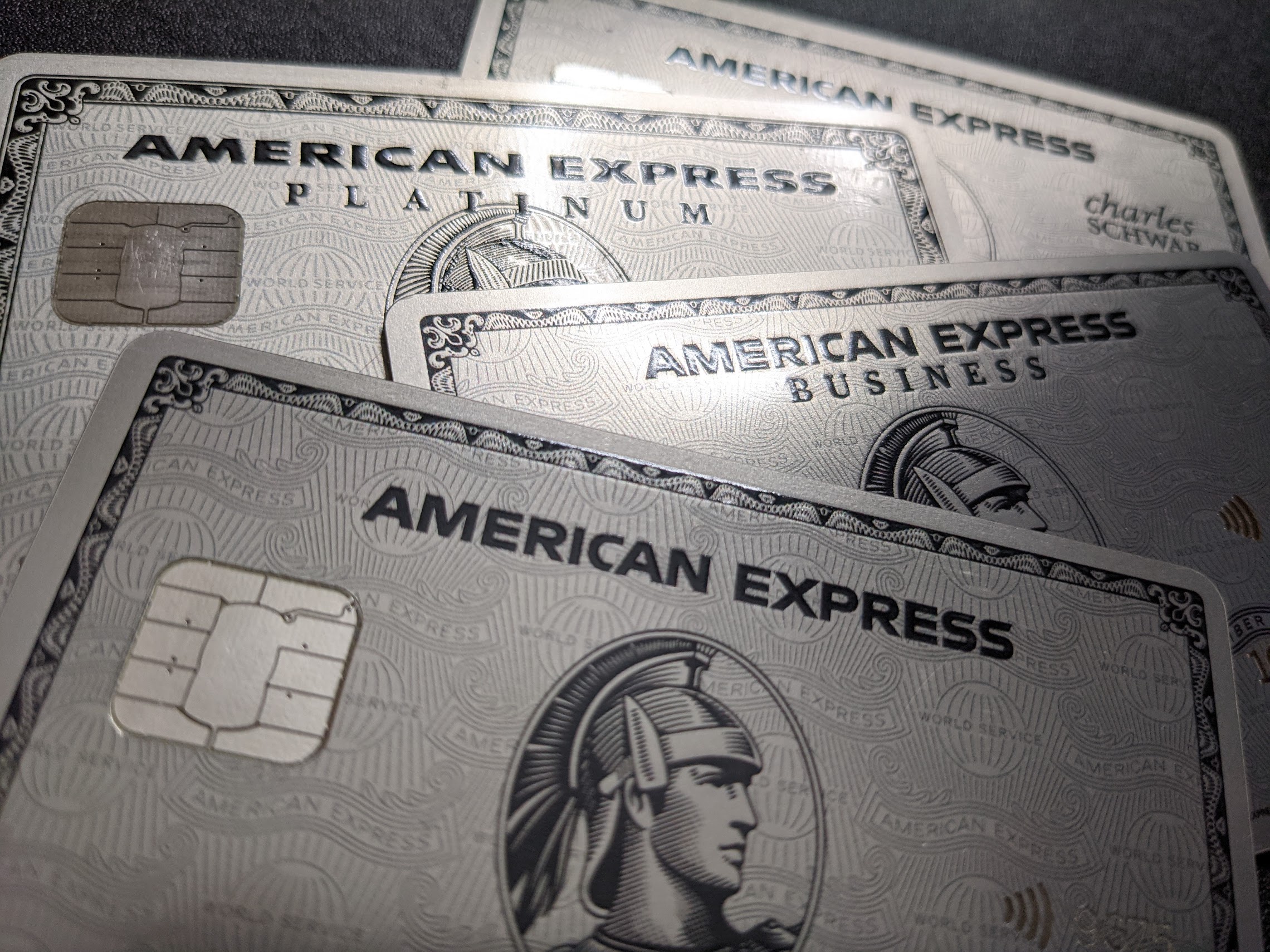 My biggest concern is what to do if Nick doesn't choose the 150k Amex Platinum welcome offer for his first pick. While that might seem like it'll be the default choice for him, I can't help but feel like he's going to do something wild. If he does choose a different card, I suspect it'll be one that comes with a high cash bonus because why else would you pass up on 150,000 Membership Rewards?
Here's my dilemma. I'd love to then pick the 150k Amex Platinum offer for myself. However, with Nick presumably having taken a card with a high cashback bonus and me taking the 150k offer, Greg then gets two picks. He's already disclosed in his strategy post that he'd like a couple of cards that could in theory be cashed out for very good cash value. That presumably means that the three best cash-value card bonuses would be gone by the time I get to make my second round pick (i.e. the fifth pick overall). I'd be left with choosing a card with a good cash bonus but with a high minimum spend requirement or one with a lower minimum spend requirement but with a lower cash bonus too.
If I get to choose the 150k Amex Platinum offer in the first round, that means I can only pick cards after that which have a minimum spend requirement of $9,000 combined. While that sounds like a lot, if Greg and Nick have chosen the Capital One Venture Rewards, Citi Premier and Chase Sapphire Preferred cards between them, that leaves me with cards like the Ink Business Cash and Ink Business Unlimited cards. While they have generous cash bonuses, they also have large minimum spend requirements of $7,500. That would put me at $13,500 spend, so only $1,500 spend to meet the signup bonus on another card. That could be tricky for the third card I'd need and so would be far from ideal.
My alternative is to pass up on the Amex Platinum 150k offer. The problem with that decision is that it would then go to Greg. With him planning a RTW trip using ANA miles and Amex Membership Rewards having ANA as a transfer partner, I'd rather he not have 156,000 Membership Rewards (the other 6k from the spend on the card) to play with seeing as that would enable him to book even more stops on his journey or cash out those extra points in some way.
Beyond that though, I'm afraid I'm going to have to be a little cagey about which specific cards I want for the draft tonight. While Nick and Greg have already shared some of their plans, I don't want to give them too many details about which cards I'm after in case that influences which ones they pick. While I don't think they'd do anything to deliberately sabotage me, knowing which cards I want could influence their picks as it could cause them to pick one or more of those same cards sooner than I can get them.
All this means that tonight's card draft will be both fun and stressful, so be sure to watch live on our YouTube channel at 9pm ET.