Last week, we announced our latest Frequent Miler team challenge: 3 cards, 3 continents. In short: Greg, Stephen, and I will each take 3 card welcome bonuses and leverage those bonuses and associated card benefits to plan the most incredible trip possible. Read more about that here. An integral part of the challenge — arguably the most challenging part — is our Drafting the Dream credit card draft which is coming up this Wednesday evening, June 22nd at 9pm Eastern live on our Youtube channel (link to our Youtube channel — subscribe now!). This post will detail how the draft will work, the rules we've set, and brief thoughts about strategy.
Basic rules 
The premise of this exercise comes from a reader suggestion to incorporate some sort of fantasy draft into the next challenge. By "drafting" cards (and thus taking one card "out of play" with each participant pick), we can each end up with an entirely unique set of credit cards with which to work.
The Basic rules are:
Each participant will be able to select 3 total credit cards (we'll take turns each selecting one card at a time). We will then use the rewards that can be earned from the welcome bonuses on those cards to plan an epic trip to 3 continents.
No more than $15,000 in total minimum spending requirements (if a player reaches $15K with their first 1 or 2 cards, we will only allow them to add additional cards that offer the welcome bonus after first purchase or to open a card(s) for benefits only and without the associated welcome bonus)
Eligible welcome bonuses: We will be able to use any welcome bonus that is publicly available and listed on our Best Offers page, including any alternate offers that we list. If an alternate offer is targeted, we need to be able to share our screen during the draft and show the offer appear for us on the livestream.
We will follow basic application rules. For instance, Chase does not allow one person to get both the Sapphire Preferred and the Sapphire Reserve, so we will not be allowed to choose both cards.
Each participant is limited to the cards they choose. Benefits from other cards they may hold can not be used for the purposes of the making the rewards from the 3 chosen cards more valuable. For instance, if someone selects the Chase Ink Cash card in the draft but does not select the Sapphire Preferred or Sapphire Reserve, they will not be able to transfer to airline and hotel partners.
Total budget for annual fees and travel expenses (flights, award taxes, hotels, and other modes of transportation) of $1,000. We will have a separate budget for activities / food. While it will be possible to "cash out" points from the welcome bonus to pay for travel (by reimbursing travel purchases and/or turning points into cash back where possible), points can not be used to cover annual fees in whole or part.
All card benefits can be utilized (including annual travel credits / statement credits, elite status given by the card, etc)
We will assume only each card's base earning rate while meeting minimum sending requirements. Players do get to use those points earned from minimum spending requirements with an assumption of base earn only (no category bonuses).
Remaining spend can go on the card of participant's choice: If a participant chooses cards with cumulative minimum spending requirements of less than $15K to earn the welcome bonuses, that participant can choose to put remaining spend on any of their 3 cards (we can each virtually "spend" a cumulative total of $15K on our 3 cards to earn the rewards for the trip).
Purpose of the draft and an example
This exercise will work as a "fantasy draft" in that each of us will be selecting our "dream team" of 3 credit cards in order to use their welcome bonuses to plan an epic trip. We won't necessarily apply for these cards in real life as we probably already have most of the cards that we'll be selecting. The purpose of this entire challenge is to show what an incredible trip can be planned with just 3 credit card welcome bonuses. Therefore, our selections in the draft are for the purposes of determining how many and which types of points/miles/rewards we will be able to use as we plan our respective trips.
For instance, a participant could select the Chase Sapphire Preferred, the Citi Premier card, and the Capital One Venture card. In that case, that participant would be able to use the following rewards to plan the trip:
64K Ultimate Rewards points (60K from the welcome bonus and 4K from meeting the $4,000 spending requirement).
84K Citi ThankYou points (80K from the welcome bonus and 4K from meeting the $4,000 spending requirement)
83K Capital One Miles (75K from the welcome bonus and 8K from meeting the $4K spending requirement since this card earns 2x everywhere)
That participant will have used $12K of spending to meet the welcome bonus requirements, so they would be able to put their final $3,000 in first-year spend on the card of their choice. For example, if they put that spend on the Venture card, they would earn an additional 6K miles, yielding a total of 89K Capital One miles.
The above participant will have also used $285 of the $1,000 budget on annual fees, leaving them with the above points and $715 to book flights, hotels, and other modes of transport for the trip.
Draft order and details
In order to determine which set of cards each of us will have, we will host a live draft on Youtube on Wednesday, June 22nd at 9pm Eastern time. All five members of the Frequent Miler team — Greg, Nick, Stephen, Carrie, and Tim — will be on the live stream. Tim will MC and provide live commentary / analysis. Carrie will keep us up to date with picks made and budgetary status.
Each person will receive two minutes to make each pick during the draft with commentary and analysis from Tim in between. At the end of each round, Carrie will provide updates as to where our budget stands.
We will take turns each selecting one card welcome bonus from our Best Credit Card Offers page. Once a participant selects a card, it belongs to that person and other participants may not select the same card.
We will be following a "snake draft" order, reversing the order of card selection in each round. In other words, the order of selections will be:
Round 1

Pick 1: Nick
Pick 2: Stephen
Pick 3: Greg

Round 2

Pick 1: Greg
Pick 2: Stephen
Pick 3: Nick

Round 3

Pick 1: Nick
Pick 2: Stephen
Pick 3: Greg
The purpose of the snake draft is to avoid the disadvantage of one participant choosing last in each round. We chose the order of selections based on the results of the previous relevant challenge, 40K to Far Away. In that competition, Greg finished first, Stephen second, and I busted the budget and finished third. We've reversed the order of our finishes for the draft selection.
Strategic considerations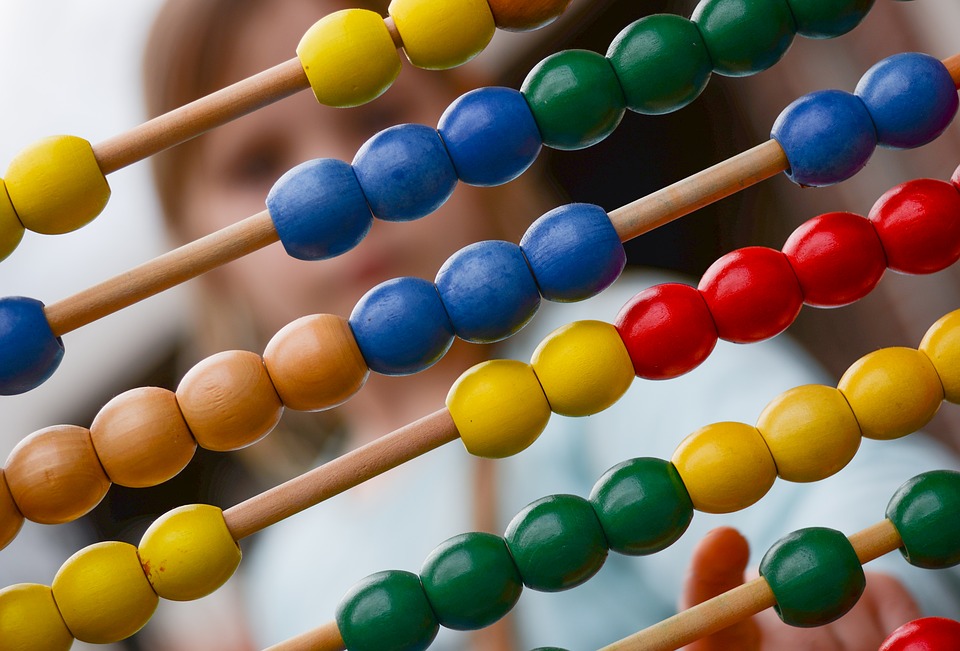 Obviously this format is designed to create strategic obstacles and challenges to overcome. The $1,000 budget prevents one person from opening multiple ultra-premium cards. The snake draft arguably benefits Greg and I in that we each get an opportunity for back-to-back picks without fear of the next-desired card to complete our strategy being taken by someone else (sorry, Stephen!). We have allotted two minutes of time for each pick under the assumption that strategy may change based on which cards have been taken by the previous player(s).
For instance, it is widely assumed that with the first pick, I will have to take the Amex Platinum card. After all, the current welcome bonus provides more than enough points for a round-the-world trip in business class via ANA Mileage Club. Alternatively, 156,000 points (including those earned from the minimum spending requirements) could be used to book multiple of the numerous other Amex sweet spots.
However, knowing that Greg and Stephen are likely plotting a strategy that assumes the Platinum card is off the table, and knowing that each of them is likely to want to lean hard on Hyatt redemptions for hotel stays, I am very tempted to take one of the top Ultimate Rewards cards with my first pick. There are realistically only 4 Ultimate Rewards-earning cards any of us are likely to want: the Chase Sapphire Reserve, Chase Sapphire Preferred, Chase Ink Cash, and Chase Ink Unlimited (none of us is likely to pick the Ink Business Preferred since the $15K spending requirement would mean that our other selections would have to offer a bonus after first purchase).
As it stands, if I take the Platinum card with pick #1, I think it is likely that Greg and Stephen will take the remaining Ultimate Rewards cards.
However, if I take a Chase Ultimate Rewards card with pick #1, that would undoubtedly cause a seismic shift in strategy for either Greg or Stephen if not both of them since Stephen will either change plans on the fly and take the Platinum card or be certain to scoop up the next-best Ultimate Rewards card. If Stephen takes the Platinum card, he can't also take the Sapphire Reserve, so he could be stuck without Chase points at all.
For instance, if I took the Chase Ink Business Unlimited with Pick #1 and we assume that Stephen is also after an Ultimate Rewards strategy and he takes the Ink Business Cash with pick #2, Greg is stuck with a single Ultimate Rewards card: he'd need to choose between the Sapphire Preferred or Reserve card (since he can't get both of them) — perhaps getting the Platinum card and only the Sapphire Preferred, leaving the Sapphire Reserve and its $300 annual travel credit to be scooped up by Stephen in round #2.
If instead I take the Sapphire Preferred card with pick #1, things get more interesting: neither of them could take the Sapphire Reserve and the Platinum card because the annual fees would exceed the budget. If one of them takes the Platinum card, they would need to select the Sapphire Preferred card in order to be able to transfer Ultimate Rewards points to partners. The Ink Unlimited or Ink Cash would provide Ultimate Rewards points, but those points wouldn't be transferrable to partners without the Sapphire Preferred. The $15K limit on spending requirements means that one person couldn't get the welcome bonuses on an Ink card and the Platinum card and a Sapphire Preferred (the $6,000 spending requirement on the Platinum and $7,500 spending requirement on the Ink card and $4,000 spending requirement on the Sapphire Preferred would put them over $15K).
Even if someone wanted to have the Platinum card and an Ink card just to redeem Ultimate Rewards points for cash back, those two cards will have used almost all of their intro spending capacity with two cards (the total spending requirements for those two cards add up to $13,500). Their third card selection would need to require $1500 or less in spend. If either of them takes both the Ink Cash and the Ink Unlimited, their third card would have to be one that offers the welcome bonus after first purchase — and they would be stuck without being able to transfer Ultimate Rewards points to partners. Could taking the Sapphire Preferred with pick #1 position me to also get one of the Ink cards with my second round pick? Could it force one of them to pass on the Platinum card altogether and leave it for me to scoop up at the end of round 2? I think that if I choose the Sapphire Preferred card with the first selection, things could get really interesting.
We are allowing participants to choose an alternate offer if they are able to demonstrate that they can get the offer to populate during the livestream. For instance, if I could share my screen and show the ability to apply for the Amex Business Gold card's targeted 130K offer, I could take that one and save a few hundred bucks in annual fees — leaving the Platinum card's monster bonus (and monster hit to the budget) for someone else to consider.
At the very least, I hope the fact that they won't know which card I'll take until a little after 9pm on Wednesday night has them planning for contingencies upon contingencies — because two minutes will be up before you know it.
We'll be live on Wednesday night, June 22nd at 9pm. Subscribe to our Youtube channel now and enable notifications and join us to see what happens — this is going to be a fun challenge.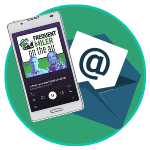 Want to learn more about miles and points?
Subscribe to email updates
 or check out 
our podcast
 on your favorite podcast platform.