UPDATE: Many card details have changed since this post was written. For a more current analysis, please see:
>>>> Awesome Credit Card Combos <<<<
---
A number of banks have their own points programs, and in some cases it's possible maximize value by combining the benefits of multiple cards.  For example, you can use one card to earn more points and another card to get the most value from those points.  In this post I'll take a look at card combos from Amex, Chase, Citi, and Wells Fargo.
In each of the below cases, I believe that credit cards are better together. With the right cards, you can maximize point earnings and get the best value from your points. So, without further ado, here are my favorite credit card combos…
Ultimate Rewards
Chase Sapphire Reserve + Ink Business Cash + Freedom Unlimited
Excellent point redemption value; lounge access; 5X phone, internet, cable, office supplies, 3X travel & dining, 2X gas, 1.5X everywhere else.
Card Name w Details & Review (no offer)
Combo details: Many of Chase's no-fee cards are advertised as cash back cards, but they actually earn Ultimate Rewards points.  Once you have points in one of these accounts, you can move the points to your Sapphire Reserve account in order to make them more valuable.  Chase even lets you move points to another person in the same household, so it makes sense for a couple to earn points across a variety of Ultimate Rewards card and then move all of those points to a single Sapphire Reserve account.
Why this is a great combo: With points worth 1.5 cents each towards travel booked through the Ultimate Rewards portal, you'll earn at least 2.25 cents in travel per dollar spent with your Freedom Unlimited card, 4.5 cents in travel per dollar spent on travel & dining with your Sapphire Reserve card, and 7.5 cents in travel per dollar on phone, internet, cable, and office supplies with your Ink Business Cash card. And while 1.5 cents per point is good value, you can often get even better value by transferring points to high value partners.  See: Chase Transfer Partners.  Also note that the Sapphire Reserve offers best in class automatic travel protections.  See: Ultra-Premium Credit Card Travel Insurance.
On the other hand: The Freedom Unlimited and Ink Business Cash cards charge foreign exchange fees, so you'll want to use your Sapphire Reserve card when traveling outside of the US. Also, the Sapphire Reserve card's lounge benefits are limited to Priority Pass lounges alone.
Add-on: Consider adding the no-fee Chase Freedom card which offers rotating 5X categories.
Amex Membership Rewards
American Express Gold Card + Blue Business Plus
Transferable points, 4X grocery, 4X dining, 3X airfare, and 2X everywhere else
Card Name w Details & Review (no offer)
Combo details: Amex automatically pools all of your Membership Rewards points together even if they were earned with different cards.  Unfortunately, you can't move points from one person to another, but you can transfer points to a friend's airline or hotel program account if they are an authorized user (or employee) on one of your accounts.
Why this is a great combo: This combination delivers almost unbelievable earning potential (2X to 4X everywhere in the US!), plus the ability to transfer points to a wide variety of transfer partners (see: Amex Transfer Partners).  Plus, Amex frequently offers transfer bonuses so that you can end up with even more miles.  And, for those who can make good use of the Gold card's $10 per month dining credits and annual $100 airline fee credits, the $250 annual fee is easy to justify.  See: Is 4X worth $250 per year? How much are those Amex Gold 4X categories (grocery & dining) worth?
On the other hand: The Gold card's 4X categories are limited to restaurants and grocery stores within the US; the grocery store 4X benefit is capped at $25K annual spend; and the Blue Business Plus card charges foreign transaction fees and limits the 2X bonus to $50K per year.  In other words, this is not the best combo for those who spend big, big money, or for those looking for great rewards on spend outside of the United States.
Add-on: Consider adding the Business Platinum Card in order to get fantastic perks, plus the ability to pay for certain flights with points at a value of approximately 1.5 cents per point.  Also consider the Platinum Card for Schwab which has similar great perks and lets you cash out points for 1.25 cents each.
ThankYou Rewards
Citi ThankYou Premier + AT&T Access More
Good point redemption value; 3X travel, gas, and online retail; 2X dining and entertainment.
Card Name w Details & Review (no offer)
Combo details: Citi lets you pool ThankYou points together so that you can get the best possible value for your points.  You can also transfer points to anyone, but those points must then be used within 90 days or else they'll expire.
Why this is a great combo: Low combined annual fee when you consider the AT&T card's annual 10K points rebate (which is worth $125 in travel when combined with the Premier card). Free authorized user cards. This is the only combination that offers a great category bonus for most online purchases (3X with the AT&T card).
On the other hand: The AT&T card requires two steps to acquire (sign up for lesser card then product change) since it is no longer available to new applicants, plus it charges foreign transaction fees, so use the Premier card when traveling.  Also, neither card earns better than 1X for non-bonus spend.
Add-on: Consider adding the no-fee Citi Double Cash card to earn 2% cash back everywhere that the above cards don't offer a bonus.
Wells Fargo Go Far Rewards
Propel + Visa Signature
Great point redemption value specifically for airfare. 3X travel, dining, gas and select streaming services.
Card Name w Details & Review (no offer)
Combo details: Wells Fargo's Go Far Rewards points can be gifted from one person to another.  When points are moved from a Propel card to a Visa Signature card, the points can then be redeemed for 1.5 cents per point value towards airfare.  If you spend $50K in a year on the Visa Signature card, points will then be worth 1.75 cents each towards airfare.
Why this is a great combo: No annual fee!  Plus, get the equivalent of 4.5% back when points are used for airfare for many popular categories of spend: travel, dining, gas and select streaming services (Apple Music, Hulu, Netflix, Pandora, Sirius XM, and Spotify Premium).  If you meet the Visa Signature $50K spend threshold you do even better: 3 X 1.75 = 5.25% back in all of those categories.
On the other hand: Go Far Rewards points cannot be transferred to airline or hotel programs.  If you want to use rewards for anything but airfare, you'll only get 1 cent per point value.  And neither card is particularly rewarding for "everywhere else" spend.  It's also a bit difficult to get both of these cards if you want both signup bonuses since Wells Fargo limits you to just one signup bonus per 16 months.  But a couple could work together to each sign up for one of the cards and then redeem points only for airfare via the Visa Signature card.
Wrap Up
I'm a big fan of the Amex and Chase combos shown above.  They offer outstanding point earning capability both within categories of spend and everywhere else.  And both offer a number of great transfer partners.  Chase has a big edge though in offering an easy way to get excellent value for your points: use points to purchase any travel available through the Chase portal to get 1.5 cents per point value.
The Citibank combo is particularly good for those who spend a lot at gas stations or on online shopping.  Unfortunately, Citi doesn't have a card that offers 1.5X or 2X rewards everywhere else as does Chase and Amex.  So I'd recommend supplementing this combo with a Citi Double Cash 2% everywhere card.
I'm much less excited by the Wells Fargo combo.  Even though the Wells Fargo cards can be lucrative when points are used towards paid flights, I don't like the fact that paid flights are the only option to get good value.  Those attracted to the fact that there are no annual fees on those cards, might be more interested in a no-fee cash back combo such as the Uber Visa (4% dining + 3% travel) plus the Citi Double Cash (2% everywhere).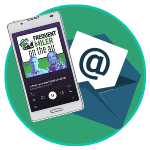 Want to learn more about miles and points?
Subscribe to email updates
 or check out 
our podcast
 on your favorite podcast platform.