In the post "Super credit card combos," I identified combinations of bank credit cards that can lead to huge earning potential within a single rewards program.  For example, the combination of the Chase Sapphire Reserve, Freedom Unlimited, and Ink Business Cash cards means that you can earn from 1.5 to 5 points per dollar on all spend by using the right card for the right purchase.  And when you go to redeem those points, you can maximize point value by moving the points to your Sapphire Reserve card before redeeming for travel.  This gives you a rebate on spend worth 2.25% to 7.5%.  That's excellent.  But you can do better.
If you're willing to earn points across multiple programs, you'll have more opportunities to earn many more points.  In this post, I'll continue to focus on transferable points programs.  These are points that can be used to directly book travel or to transfer to airline and hotel programs for even more value under the right circumstances.
Start with: Amex Blue Business Plus
The key to getting great value from your everyday spend is to start with a card that offers great value everywhere.
Card Name w Details & Review (no offer)
It may seem strange to start the roundup with a business card, but it's seriously hard to do better than 2 Membership Rewards points per dollar for all spend (up to $50K per year).  Membership Rewards points are incredibly valuable both because of their transfer partners and their frequent transfer bonuses.  As an example of the latter, at the time of this writing Amex is offering a 40% bonus on point transfers to British Airways or Iberia.  This means that if you take advantage of this bonus using points earned from the Blue Business Plus, then the card would have indirectly earned 2 x 1.4 = 2.8 miles (Avios) per dollar for all spend.  If you prefer using points to pay for airfare, one option is to get the Amex Business Platinum card which offers a 35% rebate on select airfare.  This results in a per point value of just over 1.5 cents per point.  In other words, when paired with the Business Platinum card, the Blue Business Plus offers 3% back in the form of airfare when points are used in that way.
Sprinkle in 4X grocery and dining
Next, if you spend much at US restaurants or US supermarkets, you'll want to add the Amex Gold Card to the mix.  This card also earns Membership Rewards points, but at a much higher rate within select categories of spend…
Card Name w Details & Review (no offer)
Despite its relatively high annual fee, I love this card because it offers a huge category bonus for common spend: 4X US restaurants and 4X US supermarkets (up to $25K in purchases per year).  For many of us, the extra rewards should more than make up for the card's annual fee.  The card's effective annual fee is reduced by its $100 in annual airline fee rebates (see what works here).  And the card's $120 in dining credits (up to $10 per month) is icing on the cake for those who often order food from Grubhub or Seamless; or eat at The Cheesecake Factory, Ruth's Chris Steak House, or Shake Shack.
Add in 3X travel, great travel protections, airport lounge access, and great point value
The Chase Sapphire Reserve card's category bonuses overlap a bit with the Amex Gold Card, but it brings enough to the table to earn a place in your wallet…
Card Name w Details & Review (no offer)
If you travel often, the Sapphire Reserve card is worth considering for its travel protections alone.  In my roundup of ultra-premium credit card travel insurance I found that the Chase Sapphire Reserve clearly offered the best collection of travel protections.  The great thing is that even if you pay for flights with miles, you can pay award fees with your Sapphire Reserve and you'll still be fully covered.
Beyond the card's travel protections, it offers great value for travel purchases (3X Ultimate Rewards).  The card also offers 3X for dining, but within the US you'll want to use your Amex Gold Card to get 4X.  Outside of the US, use the Sapphire Reserve.  When redeeming points, you'll get 1.5 cents per point value for travel booked through Chase's travel portal.  Or, you can transfer points to Chase's transfer partners.  Most of Chase's transfer partners overlap with Amex's transfer partners, so it's possible to points from both Amex and and Chase to the same program (JetBlue, Air France, and Singapore Airlines are few examples).
And, finally, the Sapphire Reserve offers Priority Pass Select airport lounge membership.  This gives you access to many airport lounges worldwide.  Additionally, Priority Pass has been slowly but steadily adding airport restaurants to the membership.  In these restaurants you can typically get up $28 off of each person's bill.  Since the Sapphire Reserve's version of Priority Pass allows up to 2 guests, you can treat yourself and two guests to a free meal at these restaurants.
Round off the mix with 5X bonuses
Finally, I'd suggest adding in two no-fee "cash back" cards from Chase.  In both cases, these cards are advertised as cash back cards, but actually earn Ultimate Rewards points.  By transferring these points to your Sapphire Reserve account they become more valuable.
Card Name w Details & Review (no offer)
The Chase Ink Business Cash card may be a business card but it offers incredible point earnings for common consumer spend: cell phone, internet, and cable.  Personally, I set up my phone and cable bills to auto pay from my Ink Cash card.  It doesn't get easier than that to earn 5X!  The card also offers 5X at office supply stores.  That's useful for almost everybody since it's really easy to get 5X buying gift cards to other stores (Whole Foods, Lowes, Amazon, etc.) at OfficeMax or Staples, or even online at Staples.com.  Note that the 5X bonuses are limited to $25K spend per membership year.
The Chase Freedom card also offers 5X bonuses in common categories, but those categories change every 3 months.  Categories such as grocery stores, warehouse stores, gas stations, and restaurants are common.  Chase caps 5X earning with the Freedom card at $1,500 spend per quarter.
Wrap Up
There is no single best combination of cards that is best for everyone.  People have different spend patterns and are motivated by different rewards.  The combination shown here is my attempt to identify the best combination for those who value transferable rewards and typically spend a decent amount of money within the categories of spend described above.
Consider, for example, a family that spends $35K in a year on these categories:
Grocery stores (within the US): $7,000
Restaurants (within the US): $5,000
Cable, cell phone, internet: $5,000
Travel: $5,000
Misc 5X Freedom Categories: $3,000
Everywhere Else: $10,000
They would earn the following numbers of points:
Grocery stores (within the US): $7,000 x 4 = 28,000
Restaurants (within the US): $5,000 x 4 = 20,000
Cable, cell phone, internet: $5,000 x 5 = 25,000
Travel: $5,000 x 3 = 15,000
Misc 5X Freedom Categories: $3,000 x 5 = 15,000
Everywhere Else: $10,000 x 2 = 20,000
Total = 123,000 transferable points
This family would earn 123,000 transferable points from their usual spend simply by using the best card for each situation.  When compared to the meager 35,000 miles the same family would earn with a typical airline card (most earn just 1 mile per dollar), this is obviously a huge win.
We can also compare to a 2% cash back card.  If the same family were to get 2% cash back everywhere, they would earn $35K x .02 = $700 cash back.  That sounds good until you consider what value they would get if they used all 123,000 points for an average value of 1.5 cents each towards travel: that comes to 123K x .015 = $1,845 in travel value.  That's a tremendous return on $35K spend!
Of course, those rewards come with a cost: the card annual fees.  This super combo includes two cards with annual fees: The Amex Gold Card for $250 plus the Sapphire Reserve for $450.  $300 of the latter will be automatically reimbursed with the Sapphire Reserve is used to pay for travel, so that brings the net annual fee of the two cards to $400.  You might also get back up to $100 for airline fees plus up to $120 for select dining purchases (up to $10 per month).  So, worst case, your net out of pocket cost would be $400.  Best case: $180.  Is it worth spending up to $400 per year extra to get $1,845 worth of travel?  I think so!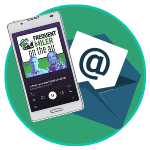 Want to learn more about miles and points?
Subscribe to email updates
 or check out 
our podcast
 on your favorite podcast platform.