With ghouls, goblins, skeletons, and zombies shuffling through neighborhoods on this Halloween day, I've turned my thoughts to the dead that I'd like to see rise.  Here's a collection of credit cards that I once held dear, but are now either long dead or still exist but as empty shells of their previous selves…
The O.G…  The SPG card.  Back in the day, this was it.  We didn't used to have category bonuses or transferable points cards that earned better than 1x for most spend.  This one too offered only 1x for spend, but SPG had a great award chart which made 1x earnings valuable for hotel stays.  Even better, the SPG program had a killer feature: you could transfer 20,000 points into 25,000 airline miles and they supported every airline program you ever heard of plus a few dozen more.  Thanks to that feature, this 1x card offered 1.25x airline miles… of your choice.  That was huge.  RIP.
The $49 per year PriorityClub Rewards card offered an uncapped free night each year at any IHG property worldwide.  You can't get this card anymore, but many of us still have it.  It is now the IHG Rewards Select Credit Card.  It is still only $49 per year, but its free night is capped at 40,000 points per night and you cannot top off those free nights with points as you can do with the new and available $99 IHG Premier and IHG Premier Business cards.  Still, if you have the old card (as I do), it's worth keeping for that free night and 10% back on point award stays.
This was another great hotel card that bit the dust.  This card used to offer a signup bonus of 2 free nights, uncapped.  Even better, for only $95 per year, it gave you elite status which offered dining / spa credits, room upgrades, suite upgrades, and more.  Plus, with only $12k annual spend, you'd get another free night each year.  I signed up for this card just as it was ending its life and was able to use my bestowed elite benefits to upgrade my two free nights to a very nice suite.
The CNB Crystal Visa Infinite Card still exists but only as a shell of its former self.  In days of old, you could pay one $400 fee to get four of these cards (one for yourself and 3 authorized users) and all 4 cards were eligible for great perks, including $250 in airline incidental fee credits.  If you played your cards right (see what I did there?), you could get back $1,000 each year plus each cardholder could enjoy other benefits: Priority Pass with unlimited guests (this was actually limited to just 2 of your 4 cards), 12 Gogo In-Flight Wifi passes per year, Visa Infinite Discount Air Benefit ($100 off each 2 person round trip domestic flight), Global Entry application fee credit, etc.
The Club Carlson Premier Rewards Visa Signature entered the market with a killer feature: "Bonus Award Nights".  For any award stay of more than 1 night, the last night of the stay was free.  It was easy to optimize this by booking multiple 2 night stays.  For each 2 night stay you would pay with points for only 1 night.  That feature was eventually killed off.  Later, Club Carlson became Radisson Rewards.  And now, the Radisson Rewards cards are dead too.  Those I don't mourn, but the I sure do miss the old Club Carlson Bonus Award Nights cards.
Which cards do you mourn for?  Comment below.
Happy Halloween!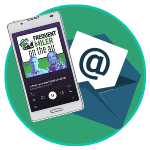 Want to learn more about miles and points?
Subscribe to email updates
 or check out 
our podcast
 on your favorite podcast platform.