A question came up while I was hanging out with a group of points and miles experts recently that I found more difficult to answer than I first expected. Julia from Geobreeze Travel asked a really interesting hypothetical question: If you could be gifted any elite status, which would it be? I bet that many points and miles regulars would come to a quick solution, but upon further consideration, the answer was not quite as simple as it seemed.
Hyatt Globalist seems like the easy answer
While nothing in this game is universal, I think it is fair to say that the vast majority of points and miles people would argue that Hyatt Globalist status is the best elite status to have across the board. That's because of both the way that Hyatt treats Globalists and the many great perks – free lounge access, free breakfast (in properties without a lounge), guaranteed 4pm late checkout (excludes resorts), generous upgrades, free parking on award stays, and more. Some properties are better than others when it comes to elite recognition, but on the whole Hyatt outperforms the competition.
However, when I thought for another few seconds, Hyatt Globalist seemed like less of a no-brainer than I initially felt. That's because many of the benefits of Hyatt Globalist can be replicated without status and because some of the best benefits of Hyatt loyalty now come not as status benefits but rather as milestone rewards that you still need to reach with nights in hotels.
Yes, Hyatt Globalists are entitled to upgrades based on availability – including to a standard suite. Getting that suite upgrade at check-in sure is nice, but you certainly won't get a suite every time. If a suite really matters to you, you'll probably want to book it in advance. If you're going to book a suite in advance, that means either using more points (which comes at the same cost whether or not you have elite status) or an upgrade instrument (Hyatt Suite Upgrade awards are no longer an elite status benefit but are rather a milestone reward that comes at 50 nights and 60 nights). In other words, if you want to confirm a suite in advance, you'll need either the elite nights to have earned upgrade instruments (in which case you wouldn't need to be gifted with Hyatt elite status) or you'll need to use the same number of points as someone with no status.
Personally, I love free breakfast and guaranteed late checkout. While I'd rarely pay the sticker price for hotel breakfast, I'm always glad for the time savings of having a meal downstairs and being able to return to the room to finish getting ready for my day. I often find late checkout to make it possible to see one more site or get a nice lunch before I have to depart on an evening flight (or sometimes it's nice to just ease my way onto the road). But you can get those same benefits on paid stays at many Hyatt properties by booking via Hyatt Prive (while also getting a $50-$100 hotel credit). In fact, if you book via Hyatt Prive, you get a confirmed one-category upgrade at booking rather than waiting until check-in like Globalists. You'll have to book at the "Standard Rate", which may cost you more than your best option, but the benefits can certainly be more valuable than the cost.
Finally, as long as I maintain a good friendship with a Hyatt Globalist or two, they can hook me up with a Guest of Honor stay now and then and I can enjoy a taste of the good life. Essentially, this is a gift I have received before and I love it, but I guess that leads me to be interested in what else is out there.
Airline statuses: Redundant with award tickets and credit cards
Airline elite status came to mind next after Hyatt. I thought of airline status mostly because it is unobtainable for me the old-fashioned way since I do not fly nearly enough paid flights to earn airline elite status. That's not to say I've never had airline elite status – indeed I currently have American Airlines Platinum (oneworld Sapphire), ANA Platinum (Star Alliance Gold), Delta Gold (SkyTeam Elite Plus), United Silver, and Spirit Gold (this last one was gifted by the airline when they launched their new elite program). I recently visited a United Club lounge when flying United on a domestic economy class ticket thanks to my Star Alliance Gold status (ANA offered a status match months ago). I now have American Airlines Platinum status thanks to the current AA Loyalty Games, but I won't play hard enough to reach Executive Platinum.
However, despite all of those statuses listed above, airline elite status isn't very interesting to me. I don't fly many short or medium haul routes within the US (where the chance to get upgraded might matter to me if I were traveling often) and I often fly Southwest with my family thanks to the Companion Pass. When I fly internationally, I fly on award tickets in premium cabins. Thanks to my premium cabin awards, I typically get free checked bags and lounge access included with my ticket. Priority check-in comes with a premium cabin ticket and there is no upgrade to be had.
One nice perk of elite status used to be free award cancellations / redeposits. However, the major US programs now offer that to all customers in many / most situations.
Free same-day confirmed changes is one elite status perk that I could see using more often in my domestic business travels, though even that now comes with Southwest's Wanna Get Away Plus fares, which only cost moderately more than Wanna Get Away fares.
I've certainly heard great things about how Delta treats Diamond members and in an irregular operations situation, where flights are getting cancelled, I am sure it is nice to have a more direct line to someone who can help and priority in getting reaccommodated, but I am lucky not to have been in many situations where this would have been helpful.
The short version of this section: I don't think I'd choose an airline elite status to be gifted.
Other hotel statuses
I next considered other hotel elite statuses, but meaningful status is relatively easy to snag at other hotel chains thanks to credit card benefits.
For instance, Hilton Aspire cardholders get automatic Hilton Diamond status. That status is therefore worth no more than the $450 annual fee of the card (and then assuming you value the annual free night and the $500 in annual credits on the card, it seems that the net cost of status is nearly nothing). If the Aspire card is too rich for your blood, Hilton Gold comes with the Hilton Surpass card (or as a benefit of Amex Platinum cards).
I don't love Marriott, but Marriott Platinum status has been nice. I get annoyed by the inconsistency of the breakfast benefit and I hate needing to consult a chart each time I book a room to know where I can get free breakfast, but at the end of the day it has been nice getting free breakfast at places like St. Regis and Autograph Collection properties, where breakfast is often pretty good. However, this status is easy to obtain: you could get one Marriott consumer card and one Business card and have 30 elite nights to start (needing only 20 in hotels to reach Platinum status) or you could just get the Marriott Bonvoy Brilliant card and have Platinum status as a card benefit (and 25 nights toward Titanium). As someone who has had Titanium status for the past couple of years, I can say that I haven't noticed any big advantage. I did get one really nice suite upgrade in London this year, but I don't put much value on Titanium over Platinum.
Even if I did think that Hilton Diamond or Marriott Platinum/Titanium were worth something, the benefits are limited. I can count on one hand the number of suite upgrades I've ever gotten with Hilton and suite upgrades with Marriott are a choice benefit that requires 50 elite nights. The core benefit is breakfast, which I love getting for free, but you don't even get free breakfast anymore with Hilton. I think the upside in getting free status would be pretty limited.
Car rental elite status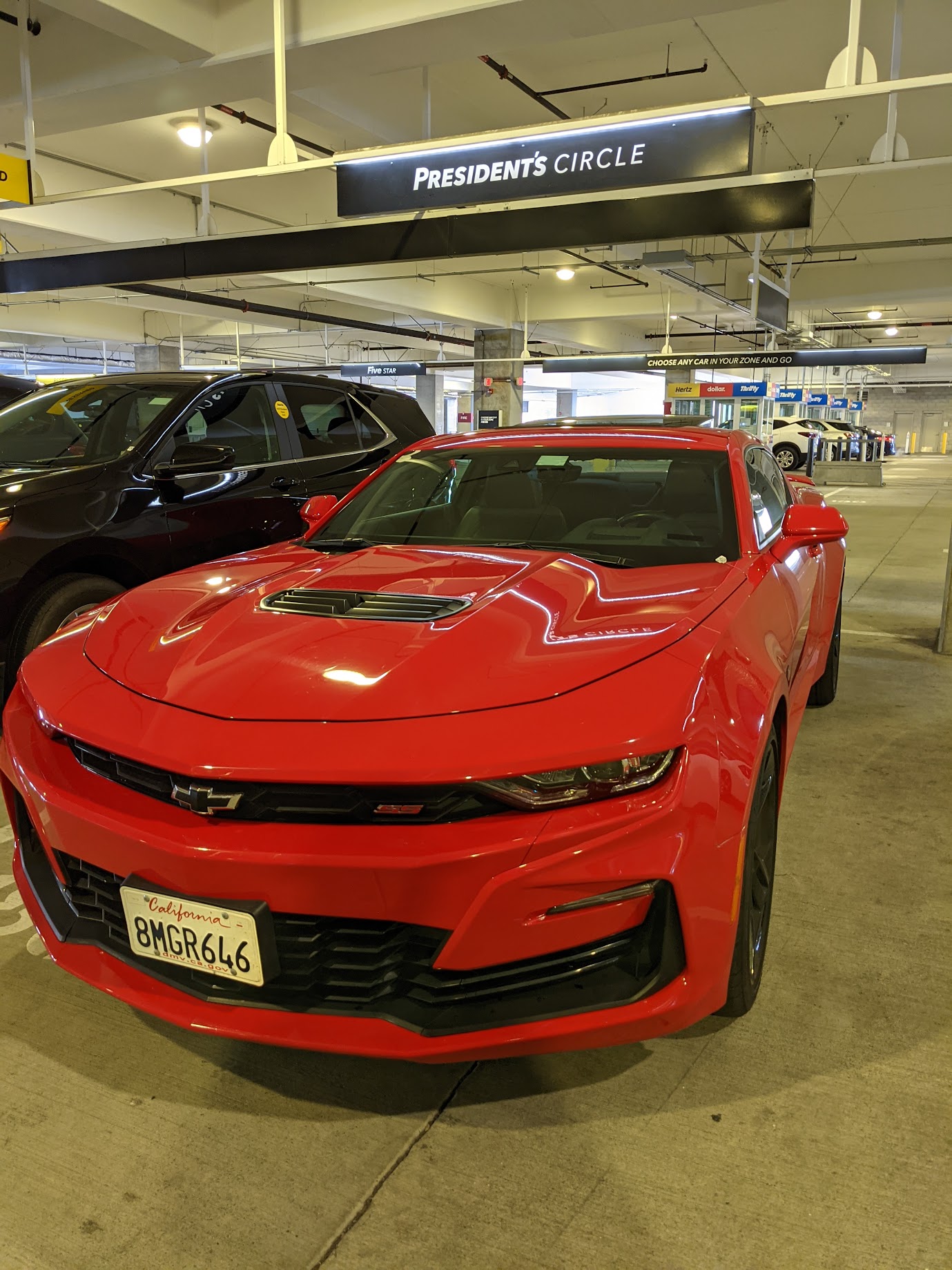 I definitely wouldn't choose car rental elite status since this is so readily available via the right credit cards and/or status match. You can get National Executive status with many ultra-premium credit cards (like the Amex Platinum card or Chase Sapphire Reserve), Hertz President's Circle status is a Capital One Venture X benefit, and Sixt will be happy to match you to Platinum with either of those statuses. I even managed a match to Avis Presidents Club at one point.
I like being able to pick from the nicest selection of cars at National, but the bottom line is that it's a status I would have anyway thanks to credit cards and it probably won't help you if the lot is out of cars.
Secret status
Several loyalty programs have secret levels of status without published qualification requirements.
For instance, American Airlines has Concierge Key. United has Global Services, Delta has 360, and on the hotel side there is Hyatt's Courtesy Card and IHG's Royal Ambassador.
If I were to choose a secret status, it would probably be Hyatt's Courtesy Card. We don't know much about this extremely limited status or its benefits, but I've read that it includes an upgrade to the property's best available suite. Having had some nice suite upgrades as a Hyatt Globalist but never a Presidential / top-level suite, that sounds pretty cool to me. Furthermore, I just appreciate suites far more now than I did before traveling with a family and being able to count on the best one available would mean that I'd probably book a lot more standard rooms since I think there is often a shot that some suite will be available for a Courtesy Card upgrade (but as a Globalist I am only entitled to it if it is a standard suite).
My feelings on airline elite status don't really change with the secret status tiers and I rarely stay at Intercontinental properties, so Royal Ambassador doesn't excite me.
Casino status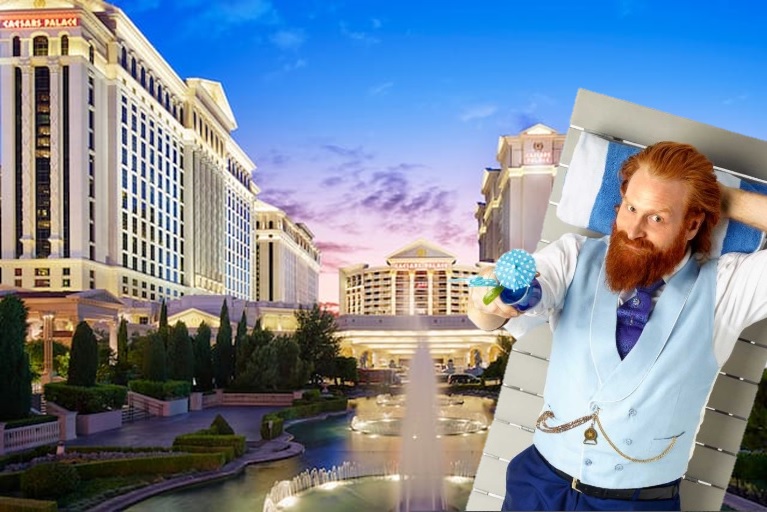 Over the past several years, I've written several times about casino status matching promotions and associated benefits. Frankly, casino-related benefits have really racked up for me over the years.
I have long enjoyed MGM Gold status thanks to the old Hyatt-MGM Merry-Go-Round, but the most valuable benefit for me there was skipping the line at check-in at Las Vegas properties. Now with the resort fee waiver, the value of MGM Gold could be decent with one trip to Vegas each year, but not enough to make it the one. Of course, that shouldn't be surprising since Gold is mid-tier status. Much more interesting would be MGM's Noir status, which includes a complimentary Royal Caribbean cruise of up to 7 nights in a balcony room, up to $1200 air travel credit once per year to get you and your entourage to Las Vegas, a $500 celebration dining experience, and probably a lot more. That sounds pretty darn cool.
However, in my opinion, Caesars has MGM beat. They offer some Las Vegas-based benefits that are similar to MGM's Noir, like the $1200 airfare credit and $500 in celebration dining certificates, but Caesars Seven Stars also offers up to four complimentary nights in Las Vegas per year and an upgrade to the best available room at check-in (which I imagine could be downright amazing in Las Vegas). Caesars also offers a cruise benefit (up to 7 nights in a balcony room on Norwegian), but they additionally offer a free 5-night stay at Atlantis in the Bahamas (and during select months, Seven Stars members may even be able to reserve a second complimentary room). The stay even includes $100 per night in resort credit and up to $400 in FreePlay credit depending on the time of year. Separately, there's a complimentary 2-night stay at Caesars Palace in Dubai each year. Between the Vegas benefits, the free cruise, the free stay in the Bahamas, and a free stay in Dubai, this seems like a set of benefits that could use up quite a chunk of vacation time to utilize.
However, it's unclear to me whether some casino elite status benefits would be unavailable if they were gifted rather than earned. Whereas Hyatt's suite upgrade awards that can be confirmed at the time of booking are clearly a milestone benefit that requires at least 50 elite nights, the lines aren't as clear for casino elite status. For instance, we've long written about the ability to get Caesars Diamond benefits like the annual $100 celebration dinner and free show tickets just by matching your Wyndham Diamond status and many have used that status to get a free stay at Atlantis, lounge access is a Diamond benefit that has been restricted to those who actually earn the tier credits for Diamond status rather than those who have been matched. It's hard to say which benefits would be open to anyone if you were gifted status.
Still, I imagine that the soft benefits of top-tier casino elite status are probably quite good. Even if I were rich enough, I would never gamble enough to reach this status on my own, which perhaps adds to the allure.
Can I make a decision? Can you?
All that mental gymnastics out of the way, which elite status would I choose? It's really hard to say. I love having Hyatt Globalist status, but as long as I have a friend with Globalist status they can treat me to a Guest of Honor booking now and then. I don't really care about airline elite status. I think if I were pressed to choose, I'd go with Hyatt Courtesy Card simply because there are enough properties in enough locations where I would be excited to gamble on whatever the best available suite may be and that would enhance trip after trip all over the world. Caesars Seven Stars status could be pretty tempting, but I don't travel to Las Vegas often enough to leverage the Vegas-based benefits much and while cruising has recently become more interesting to me, I've already snagged free cruises from Carnival and Royal Caribbean, so Hyatt's invite-only status would be my pick for now.
What about you? If you could choose any elite status, what would it be?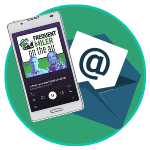 Want to learn more about miles and points?
Subscribe to email updates
 or check out 
our podcast
 on your favorite podcast platform.