Recently, news broke about potential upcoming changes to the Marriott Bonvoy Brilliant card.  The Points Guy published details from an American Express survey that sought reactions to very specific proposed changes.  Normally I wouldn't expect information from a survey to be worth publishing, but there are a few reasons that I think these details may in fact become real.  For one, the survey is incredibly specific about proposed changes — and those changes strike me as plausible.   Secondly, I've already been expecting something like this to happen.  Amex has been adding perks and increasing fees on their ultra-premium cards.  Amex recently added perks and increased Platinum card fees from $550 to $695.  Before that, Amex added perks and increased the Delta Reserve card fees from $450 to $550.  I figured that it was only a matter of time before Amex made similar changes to their other ultra premium cards: Marriott Bonvoy Brilliant and Hilton Aspire.  This might just be our first look at what's going to happen to the Marriott card.
Rumored changes
Here is a side by side look at the rumored new Bonvoy Brilliant card compared to the current card:
| | Rumored New | Current |
| --- | --- | --- |
| Annual Fee | $650 | $450 |
| Statement Credits | $300 Dining ($25 / Month) | $300 Marriott Spend |
| Free Night Award | 85K Certificate | 50K Certificate |
| Free Night w/ Spend | 85K Cert after $50K Spend | N/A |
| Annual Card Choice Award | After $50K Spend: Choose 50K points, 40% bedding discount, gift set, gift Gold status, or 15% off Ritz Yacht Collection | N/A |
| Automatic Elite Status | Platinum Elite | Gold Elite |
| Elite Status w/ $75K Spend | Titanium Elite | Platinum Elite |
| Automatic Elite Credits | 25 Elite Nights | 15 Elite Nights |
| Earnings from Spend | Same as current | 3X airfare charged by airline; 3X US restaurants, 6X Marriott; 2X on all other eligible purchases |
| Travel benefits | Same as current | Priority Pass Select with 2 free guests + Global Entry fee credit |
85K free night certificates
The ability to use the card's free night certificates at properties costing up to 85K points per night would be a huge advantage over the current card's 50K certs.  50K certs can be used at any hotel up to category 5, category 6 hotels at off-peak or standard pricing, or category 7 hotels at off-peak pricing.  Sometimes you can get great value, but it can also be hard at times to find a desirable property that meets those conditions.  With an 85K cert, though, all category 1-7 hotels will be fair game and even category 8 hotels would be bookable except when peak priced.
In a past analysis, I found that 50K certs were on average worth about $300 towards a 1 night stay in the United States (see: What are Marriott 50K certificates worth?).  While I haven't yet done the analysis, I'd bet that 85K certs can easily be used for far more value.  For example, the category 8 St. Regis New York is available for 85K points per night every weekday night in October.  Cash rates over the same period are almost always slightly over $1,000 per night.  Similarly, the category 7 Wailea Beach Resort in Maui, Hawaii lists for up to $1,500 per night in February 2022.  You could, instead, use an 85K cert at this property anytime that standard rooms are available (which I found to be the case for many but not all nights in February).
The only downside to having 85K certs instead of 50K certs would be the chance of failing to use the certs at all.  I could easily imagine myself using points instead of free night certificates for 50K or 60K free nights while I hold out for the perfect 85K free night situation which might never surface before the annual cert expires.  It's absolutely true that 85K certs can be used at hotels that would otherwise cost over $1,000 per night, but that doesn't mean that your travel patterns will put you in the right place at the right time to get that kind of value.
Comparison Analysis
Here's a brief analysis of each of the changes:
Annual fee: $200 more than before.  Evaluation summary: Negative change.
Statement credits: Remains at up to $300 per year but changes from hotel spend to dining and now only credits up to $25 per month.  It will be much easier for people to use the credits when not traveling, but much harder to get all $300 since you would have to make sure to spend at least $25 on dining with the card every month.  While I personally see this as a slight negative over the old credits, I expect that others will see it as an improvement, so I'll call it a wash. Evaluation summary: Even exchange.
Free night award: This is big.  The new product's ability to use the annual free night at properties costing up to 85,000 points per night means that the free night can at least theoretically be used at any Marriott property in the world.  The only exception is for category 8 properties that are peak priced.  As I described in more detail above (see the section titled "50K vs 85K free night certificates"), 85K certs can often be used at properties that would otherwise cost over $1,000 per night.  The question isn't whether these certs are theoretically super-valuable — they are.  The question each person should ask is whether they themselves will likely use the certificate towards great value each year.  Personally, I'd target using the certificates at hotels that cost at least $600 per night and I do think it is likely that I'd get at least that much value every year.  Evaluation summary: Very positive change.
Benefits with $50K Spend: 85K certificate and Annual Card Choice Award: These perks with $50K annual spend are very interesting!  Usually I don't recommend spending much on Marriott credit cards because the base earning rate (2 points per dollar) isn't great when you consider that our current estimated point value (Reasonable Redemption Value) of Marriott points is only 0.62 cents per point.  So, the usual earn rate isn't worth much more than 1.2%.  Most would be much better off putting their spend on a 2% (or better) cash back card.  If you spend exactly $50K per year, though, on the new card you'll not only earn 100K Marriott points from spend, but you'll also earn an 85K free night certificate and a Card Choice Award.  Let's assume that you pick 50K points as your Card Choice Award.  In that case, the earnings on $50K spend (outside of bonus categories) goes to 3x plus you get the 85K free night cert!  That's very good and, in my opinion, worth pursuing as long as you're sure you can put the 85K cert to good use each year.  Evaluation summary: Very positive change for big spenders.
Automatic Platinum Elite status:  The current card gives you Gold status, but the new rumored version offers much more valuable Platinum status. Evaluation summary: Very positive change.
Here's a comparison chart of elite status levels and associated benefits:


| Elite Status Level | Requirements Per Year | Key Benefits |
| --- | --- | --- |
| Silver Elite | 10 Nights | Late checkout, 10% point bonus |
| Gold Elite | 25 Nights | 2PM late checkout; 25% point bonus; welcome gift (points only); room upgrade; enhanced internet |
| Platinum Elite | 50 Nights | 4PM late checkout; 50% point bonus; welcome gift w/ breakfast option; room upgrade includes suites; lounge access; Choice benefit (such as 5 suite night awards) when you achieve 50 nights. |
| Titanium Elite | 75 Nights | All of the above, plus: 75% point bonus; United Silver Premier status via RewardsPlus; Ritz-Carlton suite upgrades; Additional Choice Benefit (such as 40K free night certificate) when you achieve 75 nights. |
| Ambassador Elite | 100 Nights + $23K Spend | All of the above, plus: Ambassador Service (dedicated Marriott agent); Your24 (Choose the 24 hours of your stay. For example, choose to check in at 9am after an overnight flight). |

Elite Status w/ $75K Spend: The current card gives you the ability to spend your way to Platinum status whereas the rumored new version lets you spend your way to Titanium status.  That's a nice perk for big spenders.  Arguable, big spenders would want to spend $50K on this card anyway (see above) and so the extra $25K to get to Titanium status may be worth it to some.  Evaluation summary: Positive change for big spenders.
Automatic elite credits: Currently all current consumer Marriott cards offer 15 elite nights towards status each year.  If you have multiple consumer Marriott cards, those nights don't stack: you still only get 15 nights.  Adding in a Marriott business card, though, does stack and so you can currently get 30 elite nights per year by holding both types of cards.  With this proposed change, though, you'd get 25 elite nights each year from this one card, and can get up to 40 elite nights per year if you also hold a Marriott business card.  That's very nice for those who are working towards Titanium status (which requires 75 nights per year) and who don't plan to do $75K credit card spend; and/or for those pursuing lifetime Platinum elite status.  Since this new version of the card would offer Platinum elite status automatically, I don't see the additional 10 nights as a huge win, but it's still a win.  Plus, by getting to 50 nights each year, cardholders will earn Marriott Choice Benefits which they won't earn by getting Platinum status automatically.  Evaluation summary: Positive change.
Is it worth $650?
Before looking at the changed card, let's look at the value proposition of the current Bonvoy Brilliant card.  In exchange for the $450 annual fee, the only material perks (in my opinion) are the $300 in statement credits and the 50K free night certificate.  Those who stay often at Marriott hotels should be able to easily get full value from the $300 in statement credits and so they would only have to get more than $150 in value from the free night certificate each year to make the card worth keeping.  The current 50K free night certificate can easily be used to offset a $300 or more night, so it's not hard to get good value from the current card.
What about the proposed new card?  Is it worth more than $650 per year? Whether or not the $650 fee is worth paying annually is an individual case by case decision. I recommend looking at each of the major perks and asking yourself: if I could pay separately for a subscription to this thing, how much would I pay? The answer should never be face value: you would never pay $300 in advance to get $300 in dining credits spread out $25 per month, would you? I hope not. You'd only pay in advance if you could get a substantial discount.
Rumored Bonvoy Brilliant value worksheet
If any of these changes come to fruition, I'll update the "Which Premium Cards are Keepers? Worksheet," but for now let's do this manually. Estimate how much you would be willing to pay for each of the following:
$300 in dining credits ($25 per month): _______________
Annual 85K free night certificate: _______________
Perks w/ $50K spend (85K cert + Choice, such as 50K points): ___________
Platinum elite status: _________________
Titanium elite status with $75K spend: _______________
Extra 10 elite nights per year (25 instead of 15): ________________
Add up all of your estimates.  If your estimates total $650 or more, then the rumored new Bonvoy Brilliant card is worth the $650 annual fee.
What is the rumored card worth to Greg?
As I wrote above, each person should come up with their own numbers for how much they'd be willing to pay for each card benefit.  That said, it might be helpful to see how I think about each of these items…
$300 in dining credits ($25 per month): $240
Reason: It will be a minor hassle to make sure to use the dining credits each month, but not a big deal. I'm valuing these credits at $20 per month.
Annual 85K free night certificate: $350
Reason: I'm fairly confident that I'll get far more than $350 value each year from this certificate, but I wouldn't want to prepay much more than $350 because there's always the real risk that I won't get great value depending upon my travel patterns in any given year.  Plus, since I have points in many programs, $350 cash is close to the maximum I'd consider paying for a hotel night even at a crazy expensive property.
Perks w/ $50K spend (85K cert + Choice, such as 50k points): $50
Reason: Even though I really like the idea of getting these perks with $50K spend, I find it hard to imagine prepaying much for the opportunity to spend $50K.
Platinum elite status: $0
I already have lifetime Platinum elite status so this perk isn't valuable to me, but I would value it pretty highly otherwise.  Free breakfast alone could be worth many hundreds of dollars depending upon where you stay.
Titanium elite status with $75K spend: $0
I'm lumping together this perk with the next one, so I've only assigned value to the next one: "extra 10 elite nights"
Extra 10 elite nights per year (25 instead of 15): $50
I've had Marriott Titanium status over the last few years and I'd like to keep it.  This rumored new card has two features that could help: Titanium status with $75K spend or the extra 10 elite nights could get me there.  I expect that each year I would spend $50K with the card (for its other perks) and then evaluate later in the year whether I'll get to 75 elite nights naturally or if I should spend $25K more.  The reason I didn't assign a higher value to these paths to Titanium status is that Titanium status only has minor advantages over Platinum status (and I have lifetime Platinum status).  Still, I do like those advantages (such as the ability to get suite upgrades at Ritz properties and free United Silver elite status).

My total: $690
Since the amount I'd be willing to pay is more than the rumored new annual fee, this card would be worth the annual fee to me.
Bottom Line
If the changes to the Bonvoy Brilliant card play out as rumored, I think that many will find that the $650 annual fee is actually worth paying.  That said, it pales in comparison with the current $450 Hilton Aspire card which offers up to $500 per year in statement credits, plus top-tier Hilton diamond status, plus an uncapped free weekend night each year.
The rumored Bonvoy Brilliant card wouldn't be for those looking for free travel.  It's impossible to describe $650 (minus $300 in statement credits) as "free".  Instead, it would be a good choice for those who are willing to pay a significant amount annually in order to get a good deal on high-end luxury accommodations.
What do you think?  If the rumors come true, will the card be for you?  Would you pay $650 per year or would you drop it like a hot potato (if you're a current cardmember)?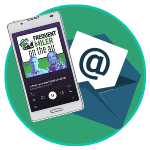 Want to learn more about miles and points?
Subscribe to email updates
 or check out 
our podcast
 on your favorite podcast platform.