The Points Guy has stumbled on some terrific transcon airfares between New York, Boston, and BWI and Los Angeles and San Digo, both on low-cost carriers and in basic economy on major carriers. In my opinion, Southwest offers the standout value here as flights will include two checked bags and a full-sized carry-on. However, for those who don't mind basic economy and have the Chase Ritz-Carlton Visa Infinite, those deals can be pretty compelling as well. This post will mostly show Southwest options with a little United and Spirit, but there are also deals on American and Delta and from more cities, so it's worth taking a look at your airport if you're based on the east or west coast to see what else pops up.
The Deal
Great prices on transcontinental flights between major US east and west coast cities on Southwest, Spirit, United, American, and Delta
Best prices are for travel in January / February / early March
Key Details
Note that the best fares on legacy carriers tend to be basic economy
Southwest includes 2 free bags and full-sized carry-on
Delta and American include a full-size carry-on in basic economy
Those with the Chase Ritz-Carlton Visa Infinite will get the best prices via the Visa Discount Air benefit if traveling in pairs
Quick Thoughts
There's not a lot to say beyond "wow". Flying about 5,000 miles round trip for less than some people pay each way is a terrific deal. Here are some highlights, though you'll want to get on the computer and get searching with your preferred carriers and dates. See our post about How to find great business class fares using Google Flights and apply the same techniques to find great domestic economy fares on everyone but Southwest (use the Low Fare Calendar as linked below for that).
Southwest.com
To easily search for the best deals with Southwest, use the Low Fare Calendar search. Using that tool, we can see:
Baltimore to Los Angeles: From $82 or 4,904 points each way (great w/ a Companion Pass)
Boston to Los Angeles from $104 / 6152 points each way
Chicago to Los Angeles from $57 / 3000 points one way (I know, not transcon…but come on. You can barely get a Lyft to Midway for $57 one-way for two people)
Atlanta to Los Angeles for $99 / 6128 points each way
United
If you're traveling in a pair and have the Chase Ritz-Carlton Visa Infinite card, you'll want to take advantage of the Ritz card's Visa Infinite Airfare discount, which takes $100 off of the round trip price for 2 passengers in economy class within the US. You can fly in basic economy (as shown below) for $205 RT for two passengers. Full economy class would be $86 more total for two passengers.
Spirit
Spirit has the cheapest prices, with $60 one way from San Diego to Baltimore on select dates (not pictured here). Remember that you can save even more on Spirit flights by purchasing at the airport to avoid some of their fees. It's probably not worth going out of your way, but if you're not far from the airport it may be worth stopping in to book in person. Also keep in mind that the additional fees on Spirit could be covered with one of your various airline incidental credits (which vary depending on which credit card you have). Don't count Spirit out here.
Bottom line
There are some fantastic transcon deals running right now. There also also deals out of New York and other cities that aren't pictured, but rather than spend more time finding them we wanted to get this posted so you know to look while they are still available. Keep Spirit in mind as a potential use of airline incidental credits and remember to use the Ritz Visa Discount Air benefit if you're flying in pairs and have that card to use. Also keep in mind that annual travel credits have reset at the beginning of the year on cards like the Sapphire Reserve and Citi Prestige, so you should have lots of ways to make these trips cost less out of pocket today.
H/T: TPG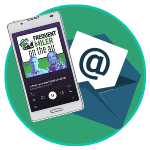 Want to learn more about miles and points?
Subscribe to email updates
 or check out 
our podcast
 on your favorite podcast platform.