At the beginning of each month, new promotions appear within the Ultimate Rewards Mall. Tomorrow (or soon thereafter), I'll provide full coverage of what's new: both good and bad. Today, I'll provide some completely baseless guesses as to what we might see. Keep in mind that I have no inside knowledge whatsoever. In fact, last month I scored only 43% correct. Let's hope I do a little better this time…
Predictions
Home Depot and Lowes will remain at 5X
JCPenney will stay at 6X
Kohl's will stay at 10X
Staples will increase from 2X to 4X
OfficeMax will increase from 3X to 5X
Office Depot will stay at 5X
Sears will stay at 5X
Best Buy will increase from 1X to 2X
Yes, I'm predicting a very boring December. Sorry. I hope I'm wrong.
Scoring
Once we see the real outcomes, we'll score the guesses as follows:
Correct guess: 1 point
Directionally correct guess: half a point (e.g. if Staples increases, but not to exactly 4X, I get half a point)
Wrong guess: 0 points
With the above scoring system, it is easy to turn the results into a "percent correct" calculation. %Correct = (# points / # of guesses) X 100.
Since bonus points vary across cards (Ink, Sapphire, Freedom), we will always look to the highest bonus across all cards to determine results. For example, if JCP is 6X for the Ink and Freedom cards, but 7X for the Sapphire then we'll use 7X as the correct number, and we'll count the 10X guess as being directionally correct.
Play along
Feel free to put your own guesses in the comments below. See if you can beat my score!
Use HikerT's UR Mall Earnings by Portal page to see (mostly) current bonus points across cards.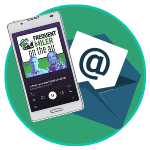 Want to learn more about miles and points?
Subscribe to email updates
 or check out 
our podcast
 on your favorite podcast platform.