This is a reminder to FlexPerks cardholders that US Bank will be changing the value of your points beginning January 1 2018.  Starting January 1st, FlexPerks points will be worth 1.5 cents per point for all travel booked through their rewards site.  That's an improvement for booking hotels or car rentals, but for many flights it is a devaluation.  See: FlexPerks award charts for flights, hotels, car rentals, and annual fees for full details about the current program.
Points currently worth up to 2 cents each towards flights
The value you get from your points today depends on the price of your ticket.  US Bank currently calculates your point cost based on the price range in which your ticket falls.  Here's the current chart:
So, today, if you use points to buy a $399 ticket, you'll pay just 20,000 points (2 cents per point value).  But if you use points to buy a $401 ticket, you'll pay 30,000 points (1.33 cents per point value).
Use points now to buy tickets when value exceeds 1.5 cents per point
If you're planning to buy a ticket and you see that the advertised price is within the following buckets, then I recommend using your FlexPerks points to purchase the ticket.
The following ranges offer 1.6 cents per point value or more if purchased with points in 2017:
$320 to $400
$480 to $600
$640 to $800
$800 to $1000
$1120 to $1400
$1600 to $2000
$2400 to $3000
Don't forget to check business or first class
A few weeks ago I was about to use 20,000 FlexPerks points to book a roundtrip coach ticket that was advertised for $360.  First, though, I checked the first class price: $398.  Sweet!  I was able to spend the exact same number of points for a first class ticket instead of coach!  This was a short flight, but for longer flights (where the upgrade is more meaningful) I've been known to kick in an extra 10,000 FlexPerks points to get better seats and service.
Watch out for Basic Economy
A friend recently had an awkward situation.  The flight he wanted cost $360 (or so) in Basic Economy and $395 (or so) in regular economy.  Obviously he wanted regular economy, but the online booking engine doesn't offer that as an option.  He had to call them instead to book it (1-866-814-1293).  They waived their phone booking fee since the ticket couldn't be purchased online.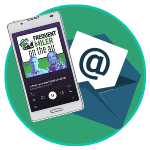 Want to learn more about miles and points?
Subscribe to email updates
 or check out 
our podcast
 on your favorite podcast platform.