I learned something new today thanks to a prolific poster in our Frequent Miler Insiders group named Brant. I have long known that Hyatt has a page that lists its properties by category and location. I did not realize that there is also a "Map View" that enables you to scroll around the world to discover Hyatt properties in destinations that are on your radar and maybe some that aren't.
Many times before, I have looked through the lists of Hyatt properties, particularly filtering to lower-category properties at times when looking for a "good deal" Hyatt or to Category 4 when looking to maximize the use of a free night certificate. This is the page on Hyatt's site where you can find the list.
However, I hadn't before noticed that there is an icon in the top right corner of that page for a "map" view:
When you select the map view, you get a map you can drag around the world to see all of the various properties you can book through Hyatt. The map includes both Hyatt-run brands and other brands that can be booked with Hyatt points (like the MGM properties in Las Vegas and Small Luxury Hotels of the World properties around the world).
This could be very useful if you're a Hyatt enthusiast and you're curious where you can find Hyatt properties either in destinations you're considering or those that may not have been on your radar.
For instance, how many Hyatt-affiliated properties are there in Costa Rica? I bet that many Hyatt enthusiasts can name the Andaz Papagayo and it is relatively easy to assume that there is a property or two in San Jose. But would you have guessed 8 Hyatt-affiliated properties in Costa Rica? I wouldn't have guessed that many.
I mentioned on this weekend's podcast that thanks to Aeroplan's many partners based in the Middle East, I've had some routings on search results with connections I've never seen before in my award searches. For instance, I had a search result return a connection in Erbil, Iraq. I don't know anything about Erbil and that itinerary wouldn't have met my needs, but the fact that it just came up in search results the other day made me tilt my head in surprise when I saw there was a Hyatt Regency there.
The fact that I was surprised probably says more about my ignorance about the location than anything else, but most of us haven't traveled everywhere (Rapid Travel Chai excepted) and thus are likely to be surprised while scrolling around the map.
Personally, I find it fun to sometimes plan trips around good hotel redemptions, discovering a new place and expanding my horizons a bit. This map seems like a fun tool in that regard.
I also find this fun for finding properties that might be just a bit outside of the main search radius I've entered. For instance, if I searched for Hyatt properties in Rome or Florence for a trip to Italy, I don't know as though Park Hotel ai Cappuccini would have come up in the search results.
However, if I were taking a trip to Italy and planning to visit both Rome and Florence, I certainly may consider a side stop at a Hyatt Category 4 SLH property in a former 17th-century Monastery. It gets excellent reviews. Cash rates on the first set of dates I checked weren't particularly high, but that didn't make me less interested in checking this place out.
Anyway, I very much appreciated the tip about the map tool and will certainly put it to use in planning future trips.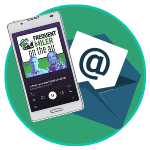 Want to learn more about miles and points?
Subscribe to email updates
 or check out 
our podcast
 on your favorite podcast platform.