In the past I've frequently written about ways to earn airline miles cheaply through 1800Flowers.  At a high level, the approach was to obtain 1800Flowers gift cards cheaply, sign up for free shipping, and then buy flowers or gifts using the best available mileage-earning promo codes.  Many readers earned Southwest Companion Passes by pacing dozens of $30 orders using this approach (but most codes today result in miles that are not companion pass eligible).
Now, a number of readers have reported that the portion of their order paid for with a gift card did not earn miles.  This has happened in the past, but it has usually been possible (agonizing, but possible) to work one's way through customer support to get the miles or a full refund (see: How to get your 1800Flowers gift card miles).  As of early May 2017, if not earlier, things have changed.  It seems that the refusal to pay out on purchases made with gift cards may be a policy even though it is not mentioned in the Terms & Conditions.  The worst part is that the website indicates that the code for earning miles has been accepted, so the customer has every right to expect and demand their miles!
Recommendation: Do not apply a point-earning promo code when paying with gift cards.  If you want to use gift cards, then use a promo code that offers a big in-cart discount or go through a cash back portal.
1800Flowers has stopped selling physical gift cards through their website, but many people may have gift cards from before or have obtained them through other means (for example, those with Discover Cash can redeem for discount gift cards).
Here are more details from a reader who has gone through this recently:
Please alert your readers to the fact that 1-800-Flowers has recently changed their policy (note–POLICY, rather than TERMS), and will no longer award airline miles if the purchase is made with a gift card. I have just spoken with their executive team. Background is below:

I have placed hundreds (yes, hundreds) of orders over the past few years using gift cards and applying the RR promo codes for Southwest points. It's been great. Points have applied every time. That is, until I placed a set of 27 orders in May. Points never arrived and so I called in.

I spoke with an agent, then an agent's supervisor, then an executive team member, and that executive team member's supervisor. All are now spouting the "policy" that purchases with gift cards will not earn points, despite the fact that a promotion code (like RR22) will show to have applied correctly. This is a clear violation of the gift card terms, but alas–what is a customer to do? They are simply refusing to do anything.

What they will tell you is that the Celebrations Rewards terms and conditions (bullet point 1 under "earning points") says the purchases are ineligible. That is false, as the paragraph clearly speaks in terms of earning CELEBRATIONS REWARDS points–not airline miles earned through the use of a promotional code. When the paragraph uses the term "Point," it is referring to celebrations rewards points. Nobody here disputes the fact that purchases redeeming gift cards do not earn CR points–only the purchase of the gift card itself will earn them.

Bottom line–seems they have recognized a balance sheet loss here and have stopped selling gift cards and have gone the additional step by retroactively denying airline miles to purchases that are legally entitled to earn them.

Next step: class action? I'd be glad to join. Best part is that I keep screenshots of all of my orders (yes, hundreds) showing that the RR22 code applied successfully and is eligible for the airline miles. Company has no leg to stand on.
On the other hand, the deal may not be 100% dead.  One reader, named David, reports recent success, as follows:
I consistently receive my miles. If I don't automatically get them, I contact my goto CSR. Just received JetBlue miles two days ago automatically and I was above the 5 limit for the TB1750 promo. I always use the Discover deal $30 for $20. Like some, I hit 1800flowers hard, year after year. About two weeks ago I contacted my CSR and told her I didn't receive miles for one order, but received miles form another order. I had three confirmation numbers and wasn't sure which one didn't give me miles. A couple days later I received miles for all three. It was great because I'd already received miles on two of the orders.
Still, to me, the risk no longer seems worth the reward.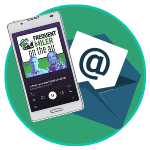 Want to learn more about miles and points?
Subscribe to email updates
 or check out 
our podcast
 on your favorite podcast platform.