I've developed a new process for determining the reasonable redemption value of airline miles.  Separately I published my findings for Delta and and American Airlines.  We'll expand this process to other airlines and also repeat the processes regularly so that we can keep track of values over time.  For this exercise, I found that United miles are worth 1.1 cents each, on average, towards domestic U.S. flights.
At Frequent Miler, we keep a database of point valuations (we call these "Reasonable Redemption Values").  These are point estimates of airline miles, hotel points, transferable points, and more.  The idea is that we try to identify the value at which it is "reasonable" to get that much value or more from your points.  This information is critical for making informed decisions.  In fact, it's a key component of the First Year Value information shown on our Best Credit Card Offers page, and it's similarly used to show which cards offer the best value for everyday spend, and which offer the best category bonuses.
Reasonable Redemption Value Process for Airline Miles
Most airline miles are redeemed in the United States for domestic flights.  To identify the value of redeeming miles for domestic flights, I put together a list of 8 of the busiest airports (or airport markets) in the United States which are also spread out geographically across the lower 48 states.  The airports and airport markets I selected are:
New York Metro Area (NYC)
Washington DC Metro Area (WAS)
Atlanta (ATL)
Los Angeles (LAX)
Chicago Metro Area (CHI)
Dallas Fort Worth (DFW)
Denver (DEN)
Seattle (SEA)
I then setup a list of airport pairs so that one-way flights between every airport (or metro area) listed above was accounted for.  This resulted in a list of 28 airport pairs.
For each of the 28 airport pairs, I used the airline's website to search for a one-way flight and recorded both the cash price and the mile price (plus fees).  Since we'll be collecting data at different times for different airlines, I made up a process for picking a flight departure date:
Departure date: Look 3 months from today's date and find the closest Wednesday.  For example, if it is currently March 17 2021 when collecting data, then look forward to June 17 and find the Wednesday closest to that date (June 16, 2021).
For any given airport pairing and date, there are usually many flight options.  In order to identify a specific flight for each airport pair, I came up with a scenario to try to make a realistic real world choice.  The idea is that the person booking the flight doesn't want to have to get up too early in the morning, prefers nonstop flights, wants an actual seat assignment in advance, and would like to arrive before 5:30pm in order to make it to a late dinner.  So, I used these rules as a guideline:
No flights before 7:30 am (6:30 from west coast flying east)
Arrive no later than 5:30pm
No more than 1 stop (prefer nonstop)
Prefer cheapest flight
Prefer shortest connection
Never pick basic economy
No preference for particular airport in a metro area (this last rule was the least realistic, but useful for collecting the data quickly)
In some cases, the best option will slightly break the rules, but I'll pick that option anyway based on the idea that most people would do the same.  For example, if a flight arrives a bit after 5:30 pm but is significantly cheaper than the alternatives, I'll take it.
Calculations
For each flight, I recorded the following pieces of information:
Cash price
Cash ticket miles earned (Non-elite members earn 5 miles per dollar)
Award miles required
Award fees ($5.60 TSA fee)
With the above, I calculated the Cents Per Mile (CPM) value, as follows:
CPM = 100 x (Cash price – Award fees) / (Award miles required + Cash ticket miles earned)
By including the cash ticket miles earned in the above formula, we calculate a more conservative value for our miles.  The idea is to account for the fact that when you book an award ticket you give up earning miles from that flight and so the cost in miles to you is both the award cost plus the miles not earned from a cash flight.
Findings
I calculated the CPM, as described above, for all 28 flights via United.com.  Here are the results:
Median CPM: 1.1
Minimum CPM: 0.6
Maximum CPM: 1.2
Unlike with Delta, the median CPM didn't vary much by airport.  In fact, 7 out of 8 airports had the same median CPM as overall: 1.1.  The only outlier was Los Angeles (LAX) with a 1.0 CPM.
Conclusion
The exercise described above resulted in a new Reasonable Redemption Value (RRV) for United miles.  Where we previously pegged United miles at 1.3 cents each, we now list United miles as being worth 1.1 cents each.  Update: Due to the considerations I posted recently (Undervaluing airline miles) I've decided to delay updating the RRV until we have a resolution.
Please keep in mind that this does not mean that you will get 1.1 cents per mile value from your United miles.  Most likely, you'll sometimes find better than 1.1 cents per mile value and sometimes you'll find worse.  And that's specifically with domestic flights.  When booking international flights, especially in business class, I expect that you'll find opportunities for far more value.
My goal is to calculate RRVs for most popular airline and hotel programs, and to update the values regularly.  Eventually I'd like to automate the processes described above, but for now I consider this a work in progress and so a manual process makes sense.  I expect that when I tackle other programs I'll find that I need to alter the process a bit.  Once we have a single process that works across multiple programs we can then automate it and update values more often.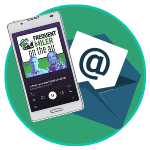 Want to learn more about miles and points?
Subscribe to email updates
 or check out 
our podcast
 on your favorite podcast platform.