Last week I stepped into my local Office Depot and saw a scary sight. A sign on the gift card rack declared that prepaid cards can be purchased with cash or debit only.
Uh oh…
I had, of course, gone to the store with the intent of buying more Vanilla Reload Network cards. By buying these with my Ink Bold I would earn 5 points per dollar. I would then (at home) load each card's value onto my American Express Prepaid cards. At that point, all purchases made with the Amex cards (as well as ATM withdrawals) would be roughly equivalent to getting 5 points per dollar. If you're not yet familiar with this idea, please read "One card to rule them all".
I took a few cards to the register, just in case. The cashier immediately reiterated the rule listed on the sign: "cash or debit only". I reminded her that I've been buying these for a while with a credit card, and she quickly offered to seek a manager's override.
The manager came over and the sale went through (using my Ink Bold) without any further issue. I asked the manager why the policy had changed and he told me that there has been a lot of fraud. People have been essentially stealing these cards.
After the manager walked away, the cashier described to me one of the schemes thieves have used to steal these cards. She gave me so much information that if I were dishonest I could do it myself. It only occurred to me after I left that I should have warned her not to tell the story so readily.
Thieves are stealing our points
Thanks to criminals ripping off Office Depot stores, our ability to leverage these cards for points is getting harder every day. I've heard reports from San Francisco that stores there also require cash or debit. In New York City, some readers were told that they were sold out and were not planning to restock.
Is it just a matter of time before this deal is dead for everyone?
Reader experiences
What has your experience been at your local Office Depot stores? Have the cards been in-stock? Have you been able to pay with a credit card? Please comment below. Let us know what state or major city you looked in and what happened. Have you seen reload cards at any other stores? If so, do those stores allow credit card purchases? Thanks in advance.
Related Posts and Links

Stay informed:
Follow me on Twitter / Like me on Facebook / Join the Club
If you're new to Frequent Miler, please start here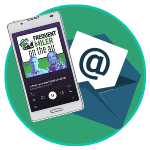 Want to learn more about miles and points?
Subscribe to email updates
 or check out 
our podcast
 on your favorite podcast platform.