Update: This post includes offers that were valid at the time of publication, but have since expired. Please click here to see the best offers currently available.
Credit card signup bonuses continue to be the easiest and best way for people with good credit to amass points and miles quickly.  Shawn and I actively maintain a database of best credit card offers and we publish the information across several pages:
Missing from the above pages is guidance about when a person should consider signing up for these offers.  With most offers, the answer depends upon personal circumstances, but with some offers I can provide some guidance.  Here goes…
Chase has made it difficult to get approved for this card for those who have signed up for 5 or more cards within the past two years.  So, the best time to get this card is before you've signed up for too many cards.  This is a great starter card for those who are new to the miles and points game.  Not only does it have an excellent signup bonus, but it is also easy to use the points towards great value.  Use points for 1.25 cents value when booking travel or, better yet, transfer points to a valuable loyalty program such as Hyatt, United, Southwest, etc.
Timing tip: Sign up for this card before signing up for too many cards.
The usual signup bonus for this no-fee card is only 10,000 points plus 2,500 points for adding an authorized user.  However, it's common to see the offer go as high as 20,000 points plus 2,500 points for an authorized user.  Ideally, you would signup for this card when the bonus is increased.  Points can be cashed in for 1 cent each or can be moved to your Sapphire Preferred or Ink Plus account and then transferred to a loyalty program.   A great feature of this card is its rotating 5X quarterly categories.  5X bonuses are limited to $1500 in spend each quarter, though, so some people would benefit from having more than one Freedom card.  A good way to get more than one is to signup for the Freedom card (to get the bonus) before product changing a different Chase card to the no-fee Freedom card.
Timing tip: Sign up for this card before product changing another Chase card to the Freedom card.  Try to signup when bonus is 20K (or at least 15K)
The usual signup bonuses for these 3 cards are either 25,000 points or 50,000 points.  While we do occasionally see other offers (e.g. 40K or even 60K), 25K and 50K are the norm.  To get the most out of the 50K bonuses, timing is critical.  By signing up for two of these cards, one can earn 100,000 points from the signup bonus alone.  And, these points count towards the Southwest Companion Pass, which requires earning 110,000 points in a calendar year.  Once the pass is earned, it is good for an unlimited number of paid or award flights for the rest of that year and all of the next year.  So, its great to time the signup bonuses so that points are earned very early in a calendar year.  That way, you can get almost two years of Companion Pass eligibility.
Timing tip: Sign up for two 50K offers late in the calendar year (e.g. November or December), but do not complete minimum spend until after the December statement closes.  Or, signup for two 50K offers early in a calendar year and meet the minimum spend requirements as soon as possible.  Either way, you'll ensure that the signup bonus points are earned early in one calendar year so that you can enjoy the benefits of the Companion Pass for almost two full years.
Chase offers a number of hotel credit cards (Hyatt, Fairmont, and Ritz) with similar signup bonuses: get two free nights after meeting the minimum spend requirements.  Similarly, Citi's Hilton HHonors Reserve card offers 2 free weekend nights after meeting spend requirements.  In each case, the free night certificates expire 12 months after they are issued.  So, with these cards my advice is simple: make sure you have a plan for the use of the free nights before signing up.  Also note that you will not receive the free night certificates until after you've met the minimum spend requirements and the the next statement closes.
Timing tip: Sign up for these hotel cards when you have a specific high-value use for the free hotel nights.  Make sure to allow plenty of lead time to meet spend requirements in order to get the free night certificates.
Extra tip: If your certificates are about to expire, don't be shy about calling and asking for an extension.  I can't guarantee that they'll offer one, but it can't hurt to ask.
Cards offering calendar year airline fee reimbursements
A number of credit cards offer airline fee reimbursements (usually: checked bags, in-flight food or entertainment purchases, lounge day passes, etc.).  Examples include:
If you think you may cancel any of these cards after a year of card membership, then you can take advantage of the fact that the airline fee reimbursements are calculated by calendar year.  Sign up for any of these cards mid-year so that you can earn the full reimbursement twice in your first 12 months of card membership: once in the current calendar year and once in the next calendar year.
Timing tip: Sign up mid-year.  That way, if you end up cancelling the card after 12 months, you have a good chance of using the airline fee reimbursements twice in your first membership year.
American Express cards (issued by American Express)
American Express has a strict rule about signup bonuses for their personal cards: you can get the signup bonus only if you've never been a cardholder (of that specific card) before.  It's OK if you are (or were) an authorized user of that card, or if you had a similar card (e.g. it is OK to sign up for the Hilton Surpass card even if you had the regular Hilton Amex before).  If you have owned the card before, Amex won't stop you from getting the card again, they just won't let you have the signup bonus again.
Business cards are different.  With Amex business cards, you can get a signup bonus again as long as you haven't had that card in the past 12 months.  This means that you must have cancelled the card at least 12 months (plus 1 day) prior to signing up again.
In either case (business or personal cards), you may receive a targeted offer by mail or email that does not have the above restrictions.  If there is no such language in the fine print terms of your offer, you should be able to receive the signup bonus even if you had the card before (personal cards) or within the past 12 months (business cards).  See, for example: Bet You Didn't Know: Amex Business Card Apps Without a 12 Month Wait.
Timing tip: With personal cards, try to sign up when the bonus is highest since you likely won't get a second chance.
American Express offers both a personal and a business version of their Starwood Preferred Guest credit card.  Each year, in the past several years, Amex has briefly increased the bonuses on these cards from 25,000 points to 30,000 points (usually around late summer).  This coming year may be different, though, thanks to the impending Marriott / SPG merger.  At this point, we don't know what will happen with the SPG cards.  My recommendation is to wait and see.  If the bonus increases to 30,000 points (or higher), then that's the best time to sign up.  Or, if we hear that Amex will stop issuing SPG cards, then hopefully there will be an opportunity to jump in and sign up before its too late.
Timing tip: Wait until bonus increases to 30,000 points or higher; or until we hear that Amex will soon stop issuing these cards.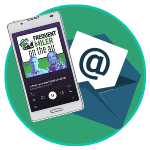 Want to learn more about miles and points?
Subscribe to email updates
 or check out 
our podcast
 on your favorite podcast platform.