In the early days of the pandemic, Wyndham Rewards stopped its status match program. What we'd hoped was just a temporary pause in the program turned into what seemed to be a permanent ending of them offering status matches.
Except it wasn't.
That's right – Wyndham Rewards status matches are back and they're offering very generous matching opportunities from some hotel programs.
The Deal
Match your hotel loyalty program status to Wyndham Rewards & maintain it with a status challenge.
Key Terms
To request the Awarded Member Level, an eligible Hotel Loyalty Program member (an "Applicant") must: (i) visit https://help.wyndhamrewards.com/s/status-match and either sign into their existing Wyndham Rewards account, or complete and submit the "Join Wyndham Rewards" form to become a Wyndham Rewards Member; and (ii) complete and submit the Status Match Request Form, including proof of their Hotel Loyalty Program status. Upon Wyndham Rewards' verification of an Applicant's Hotel Loyalty Program status information, such Applicant will receive the applicable Awarded Member Level.
Member should expect to receive such validation via email between 5-7 days from submission of his/her Status Match Request Form. Such Awarded Member Level will become effective upon such verification.
Each Wyndham Rewards Gold, Platinum and Diamond Member Level obtained pursuant to these Status Match Terms will expire ninety (90) days after the date of the applicable Member's Status Match verification email  (the date of such email, hereinafter, such Member's "Effective Date"), unless, prior to the expiration of such ninety (90) day period, Member completes the applicable number of Qualifying Nights set forth below, or their Awarded Level is extended or superseded in accordance with the Wyndham Rewards terms and conditions ("WR Terms"):

Gold status – 1 qualifying night within 90 days
Platinum status – 4 qualifying nights within 90 days
Diamond status – 10 qualifying night within 90 days
Quick Thoughts
A Wyndham status match isn't something I was expecting to see anytime soon, but it's a welcome return. I've been checking the status match landing page every week for the last three years ever since they ended paused their status matching program, with the most recent time I checked being on Monday. They've therefore only just resurrected the program in the last day or two which is something that Nick noticed today.
I can't remember exactly how Wyndham was matching from other programs before, but there are some generous opportunities here. The status level that'll be of most interest for people will be Wyndham Diamond status. You can match to that from the following other status levels:
Marriott Bonvoy

Gold
Platinum
Titanium
Ambassador

Hilton Honors
Choice Privileges
Best Western Rewards
World of Hyatt
IHG One Rewards
Radisson Rewards Americas
Omni Select Guest
As you can see, there's a wide range of hotel status levels eligible for Wyndham Diamond. You can match from something as lowly as Marriott Gold status (which gets you next to nothing at Marriott properties), whereas you need to have Globalist status if you want to match from Hyatt.
The great thing is that many people will have status for at least one of these other hotel programs courtesy of the credit card they hold. For example, the Amex Platinum gives you Marriott Gold and Hilton Gold status, both of which are eligible. All the IHG credit cards with the exception of the Traveler card come with Platinum status. Three different Hilton credit cards come with sufficient status to match to Wyndham Rewards Diamond status.
Note that the status match only gives you status with Wyndham Rewards for 90 days. If you want to maintain the status beyond that you have to stay enough nights during those 90 days. The requirements aren't particularly onerous as you only need to stay 1, 4 or 10 nights for Gold, Platinum or Diamond status respectively.
What's not clear at the moment is if it'll be possible to parlay this into Diamond status with Caesars Rewards. In theory it won't because last year they added the following section into their terms and conditions:
Please Note: You must have earned Tier Status with your current loyalty program in order for your status to be matched. Caesars Rewards will not grant status to WR members who came into the WR program from a tier match promotion with other programs or who previously had recent Caesars Rewards status that was about to expire, and vice versa.
That seems to be pretty clear that you wouldn't be eligible. However, perhaps if you did stay the 10 nights required to maintain your Wyndham Rewards Diamond status via the challenge element of the status match they might count that as "earned" status with Wyndham. I wouldn't want to book 10 nights with Wyndham specifically for the chance of that being a possibility that you might be able to match if you get lucky, but it's worth a shot if you'll be trying to maintain Diamond status with Wyndham beyond the 90 days anyway.
Even if you'll only end up having the status for 90 days, it's worth trying to match to Caesars Rewards regardless. The worst that can happen is that they'll decline your request, while there's the potential for huge upside if you get approved. There's a non-zero chance that you'll get approved because there are still people on the Wyndham/Caesars merry-go-round who originally got their Wyndham status through a status match such as this one.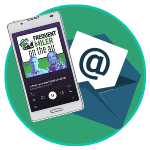 Want to learn more about miles and points?
Subscribe to email updates
 or check out 
our podcast
 on your favorite podcast platform.