Update: Wyndham Rewards Shopping has updated the language on their home page to indicate that retailer portal rates displayed on the site already include the 3x rewards. See the fine print here:
Oddly, I got a weird number of pending points from my Dell purchase yesterday (according to the emails I received about it) that still make me wonder how it will track / how many points I will receive.
Wyndham Rewards Shopping is running a promotion for 3x rewards sitewide. I'm highly skeptical that it will work out the way it sounds, hence the question mark in the title. My first read of the terms would lead me to expect you'd earn 3x the rate displayed on the site before clicking through, though I think that in reality Wyndham may claim that the "3x" rates are already reflected in the numbers you see on the site. I'm making some purchases in the off chance that this posts as generously as I'd hope, but I'm writing this post with the caution that there is a much better than zero chance that the deal isn't as good as it seems.
The Deal
Wyndham Rewards Shopping is offering "3x points sitewide" when you make purchases between 5:30am EST on November 18, 2022 and 11:59pm EDT on December 29, 2022.
The language on the landing page sounds targeted, but I initially found this on a browser where I've never been logged in to Wyndham Rewards shopping. YMMV — look for the banner at the top of the page.
Key Terms
3X Points Promotion Terms & Conditions:
Capitalized terms used without definition in these promotion terms and conditions ("Promotion Terms") will have the meanings ascribed to them in the Wyndham Rewards program terms and conditions, available at www.WyndhamHotels.com/wyndham-rewards/terms (the "Program Terms"). To qualify for the 3X Wyndham Rewards bonus points offer ("3X Bonus Points Offer"), a Wyndham Rewards Member must, between 5:30 AM EST November 18, 2022 and 11:59 PM EDT December 29, 2022 (the "Promotion Period"): make a purchase on www.wyndhamrewards.com/shopping while signed in to their Wyndham Rewards account (each, an "Offer Qualifying Purchase"). A Member who qualifies for the 3X Bonus Points Offer will receive 3X Wyndham Rewards bonus points for each Offer Qualifying Purchase completed (i.e., three (3) times the amount of Base Points such Member would have earned for such purchase pursuant to the terms and conditions for the Collinson Latitude Ltd shopping site (the "Shopping Site Terms")). The Wyndham Rewards bonus points earned by a member pursuant to these Promotion Terms (the "3X Bonus Points") will be posted to such Member's Member account within 45 days following the completion of such Member's Offer Qualifying Purchase. All purchases are subject to the retailer's terms and conditions. Any purchase that is returned or exchanged does not count as an Offer Qualifying Purchase, and Wyndham Rewards reserves the right to remove any 3X Bonus Points awarded in connection therewith from the account(s) of the applicable Member(s). For clarity, any purchase that is completed before or after the Promotion Period (as defined above), will not be counted towards the 3X Bonus Points Offer. Members who have elected to earn airline miles or rail points in their Member profile will earn Wyndham Rewards points in accordance with the Shopping Site Terms and these Promotion Terms.
The 3X Bonus Points Offer is not transferable and may not be substituted for any other offer. The 3X Bonus Points Offer cannot be combined with any other promotion, sale, discount or other offer. In the event an Offer Qualifying Purchase qualifies for any other promotion or offer which would yield greater points earning for a Member than would be realized pursuant to this 3X Bonus Points Offer (a "Better Offer"), the Better Offer will prevail. Wyndham Rewards, Inc. may cancel or modify the 3X Bonus Points Offer without notice. The 3X Bonus Points Offer is subject to the Shopping Site Terms in addition to these Promotion Terms, and is void where prohibited.
Quick Thoughts
We've seen the Wyndham Rewards shopping portal offer some ridiculous deals in the past — as he surely remembers, Greg earned 124 points per dollar spent at Things Remembered. In that case, the portal had advertised increased rates at "up to 5x", but the actual rates were the ones reflected on the Wyndham Rewards Shopping site. Some of the offers had crossed out rates saying "was __, now ___". The "now" rates weren't really 5 times the "was" rate in most cases.
And even in times when there is no bonus, Wyndham has seemed to struggle a bit with math. I spent $1,000 before tax (and with no shipping fee) at a retailer that was 14x last year and I ended up getting some weird number of points in the 13,000s — no idea where they came up with the amount, but it wasn't a big enough difference for me to worry much about whatever it was.
The thing with this latest 3x offer is that rather than being worded as "up to 3x" and being offered at only select retailers, this time it says "3x sitewide" and it suggests that "bonus" points will post in about 45 days. As I read the terms, I think a reasonable person would expect to get 3 times whatever the advertised rates are at the time of purchase. That said, a person more familiar with Wyndham's past promotions (that's me) would caution you that I don't really expect this will pay out the way it's advertised.
I still gave it a shot last night and made a purchase at Dell. The Wyndham rate was 7x, which was better than the other options at the moment of purchase. I figured I'd take a swing at it posting as 21x, but my expectations are set low.
Of course, there are other offers that would be very tempting if the 3x thing really means triple the rates shown. For instance, Wyndham has an offer for 18,007 points for signing up for dog food delivery service Nom Nom. Based on a quick check I did for the cost of that for a very small dog, that deal is well worth doing even if it only posts 18K points — if it actually posts 54,000 points it would be phenomenal. Similar to the Dell deal, I'll probably set that one up since I'd be happy enough with the 18K points and thrilled if it actually posts 54K.
I can't stress enough that you should attenuate expectations, but if you're willing to roll the dice there's a chance at this being a win.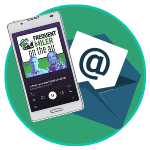 Want to learn more about miles and points?
Subscribe to email updates
 or check out 
our podcast
 on your favorite podcast platform.