Update 12/26/19: We just received word from our contact at Simon corporate that these $1,000 Visa Gift Cards have been extended indefinitely. This is awesome news; it will continue to be very easy to quickly generate a large amount of spend at low cost via Simon Mall.
Update 10/22/19: Simon corporate has reached out again to advise that this deal has been extended until at least December 31, 2019.
Update 8/21/19: As per communication from Simon corporate, this deal has now been extended once again and Simon Malls will sell $1,000 Visa Gift Cards with a $3.95 activation fee per gift card 10/31/19. As a reminder, this deal is open to all folks interested who come to the office and request the cards. New customers are welcome to buy, but see my post about Mistakes to avoid on $1K Simon Visa Gift Cards if you're new to the field. I encourage those new to go slow and test what works before getting in over your head. Still, this is awesome news overall.
Update: We've just received word from Simon corporate that this promotion is being extended until the end of August! That's awesome for those looking for more volume. Keep in mind that the $1,000 Visa Gift Cards are available for anyone who asks, even those new to purchasing Visa Gift Cards at the mall — you just need to go to the office / customer service desk at your mall and request these cards as they are not out on the racks. Nice to see this continue!
Simon Malls has confirmed earlier reported rumors that they will be selling $1,000 Visa Gift Cards with a $3.95 activation fee per card from July 17 – August 4, 2019 August 31, 2019 (update: this has been extended indefinitely) . That's awesome news for those looking to rack up spend at very low cost. With the activation fee representing just under 0.4% of the face value of the cards, it will not at all be hard to find a credit card on which such a purchase would be a net win after accounting for liquidation costs. This is great news.

The Deal
From July 17, 2019, Simon Malls now offers $1,000 Visa Gift Cards with an activation fee of just $3.95 per card
Key Details
Not available online (in-mall only)
Will not be available prior to July 17th, 2019 (no, your mall won't sell them to you early)
Daily limits are presumably the same ($10K / day until you've established a big buying pattern, at which point regular buyers can buy as much as $25K in a day)
Call your mall in advance to let them know when you're coming so they can be prepared and help you breeze through
Quick Thoughts
This is great news. While the numbers here might not beat a fee-free promotion at an office supply store, the convenience of $1K cards is worth the $3.95 fee for many people. That should simplify liquidation for those who live in an area where liquidation is possible. Even for those who don't, a deal like this might make it worth stocking up and getting in the car for a road trip weekend to find a place to liquidate.
As noted at the top, the activation fee here represents such a small percentage of the face value of the cards that it certainly shouldn't be difficult to earn rewards that outweigh your cost. Keep in mind that Amex has not been awarding any points on Simon Mall spend, so you will not want to use an Amex card for these purchases. Also be mindful of ramping up spend slowly on cards with other banks — going from zero spend on a card to a $10K purchase is one way to increase the odds of a shut-down.
I recently took a weekend road trip and unexpectedly passed by a Simon Mall I'd never been to before. The cashier in the mall office couldn't have been friendlier or happier to sell me gift cards and even reminded me before I left that if I call ahead next time they will have the order set up so the process could be faster. I'll definitely be back when it is convenient.
Keep in mind the money order limits that may exist at your preferred liquidation outlets if you're ramping up spend and always have a backup plan in case one door closes.
Also see our list of best big spend bonuses and best rewards for everyday spend for ideas as to what cards may be worth using for various bonuses (again, keeping in mind that Amex cards are out).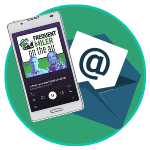 Want to learn more about miles and points?
Subscribe to email updates
 or check out 
our podcast
 on your favorite podcast platform.