I hold an informal Ann Arbor Miles & Points meetup group (found here).  We meet once a month, usually just to socialize over dinner.  Last week, though, we were invited to our local Simon Mall to meet with Keela Wicker (Product Manager) and Matt Morarity (VP Product Development) from Simon corporate.
There had been rumors swirling that Simon would start selling money orders.  I had hoped to learn the details last week.  Unfortunately, the rumors were crushed.  It's not going to happen.  We were told that Simon has no plans to sell money orders.  Bummer.
The good news is that Simon likes us and wants to court us rather than send us away.  They know that manufactured spending is legal and they believe that it is a great source of revenue for them.  In fact, their standard training includes an overview of manufactured spending along with explicit instructions stating that it is legal and fine to sell gift cards to us.  Their main frustration with this community is that many try to hide what they're  doing.  Don't.  When filling out the form to buy gift cards, they want you to write in "ms" for manufactured spending as your intended use of the cards.  Better yet, just circle it on the form.  Only if you give some other reason for buying gift cards in bulk will they be suspicious of your purchases.
What if you have trouble using Simon gift cards?
Let Simon know.  They want to help smooth out issues.  The best way to let Simon know is to report the issues in the comments of this post.
Can I buy $1,000 gift cards?
No. Simon doesn't sell gift cards loadable to $1,000 to consumers due to government regulations.  $500 per card is the limit.  But you can buy up to $25,000 worth per day.  For full details see: Simon Mall gift card limit now $25K (previously $10K).
Can I register as a business?
No. Simon considers manufactured spending to be a consumer activity.  Don't try to register yourself as a business with Simon if you plan to manufacture spend.  They'll know what you're doing and will shut you down.
Other Tips
Please call ahead when buying lots of gift cards.
If going to a different Simon Mall than usual, contact your local Simon Mall manager and ask them to contact the mall you are going to so that they know that you are a trusted customer.
Contact Simon Form
Let Simon know about gift card issues.  For example, if you have problems draining Simon gift cards at a store where other types of gift cards work, let Simon know.  To let them know, comment below.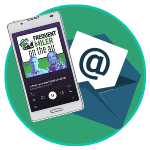 Want to learn more about miles and points?
Subscribe to email updates
 or check out 
our podcast
 on your favorite podcast platform.