As we reported last week, starting yesterday and running through 8/4/19, Simon Malls are offering $1,000 Visa Gift Cards with an activation fee of $3.95 to those folks engaging in Manufactured Spending. This is of course awesome because it means we can knock out a big chunk of spend with fewer gift cards and because it enhances the ease of liquidation since a single swipe has increased purchasing power. Furthermore, it reduces MS cost to a small fraction of a cent per point, making it easy to come out ahead using almost any rewards credit card. So what's the catch? There really isn't one — but here are some mistakes to avoid if you're going to the mall to get in on the deal.
1) Being sheepish about the fact that you're MSing
At this point, #1 should be obvious, but it's worth repeating here: Simon is welcoming MSers. They have made it clear that they are aware of Manufactured Spending and that they welcome those buying Visa Gift Cards to be up front about the purpose and mark "Manufactured Spending" as the reason for purchase on their order forms.
Speaking of paperwork, in an effort to keep personal information more secure, Simon has implemented a new procedure for those customers who buy more than $10K in gift cards at a time. You'll have to provide your SSN, date of birth, and email address initially, but your information will be entered into a computer database (before shredding the paperwork) and this will streamline the process with a simplified order form on future visits. Those customers who purchase less than $10K at once will continue with the same order forms currently in use.
The short story here is that Simon continues to welcome those who MS. If you have established a pattern of large purchases so that you can exceed the $10K speed limit, the process is going to get even easier. Even if you're only intending to purchase a few thousand in gift cards, it's nice knowing that you can be up front about what you're doing and Simon is going to make the process simple and straightforward.
2) Suddenly spending $10K per day on a card you've never done that with
Of course, you don't want to get carried away and put the pedal to the medal on $10K or larger purchases. Just like going from 0 to 60 in 1.9 seconds on your local town road could lead to disaster, so too could a sudden spike in spending that is far outside of your normal use patterns. Best practice in manufactured spending is to ramp up slowly. You're better off splitting that big transaction over a couple of cards / banks if large purchases like this haven't been your routine. Keep in mind that you can split tender at Simon.
3) Buying without a backup plan….or three
One of the Manufactured Spending tips I share with those new to the game is to be sure not to bite off more than they can chew. Things change unexpectedly. Perhaps you have a liquidation plan in mind for your cards, but maybe that outlet dries up next week. If you're stuck with a couple thousand dollars in cards that you suddenly can't liquidate, maybe you can simply hold them and use them for your regular purchases for the next month or two. If you're stuck with twenty or thirty thousand dollars in cards that you suddenly can't liquidate, it could give you a heart attack (maybe the hospital will accept Visa Gift Cards for payment?). Even if you have one more preferred method of liquidation, I recommend having at least 3 or 4 options in mind and maintaining a backup plan if things go south. For most of us, that backup plan should include the intention to avoid the temptation to get in over our heads in the first place. With this promotion set to last for almost 2.5 weeks, there's time to go back for seconds once you've finished Round 1.
4) Using the wrong credit card
First up, do not use American Express. Amex has been paying out zero points on Simon Mall gift card purchases. So don't use Amex at your Simon Mall.
Secondly, you should consider your return on spend.
For the sake of (relatively) easy math, let's say that your cost to liquidate a single $1,000 Visa Gift card is $1. Between the $3.95 activation fee and that dollar liquidation cost, your cost will be $4.95 for each $1003.95 in spend.
Let's then imagine that you are spending with a specific goal in mind: to spend Saturday, August 10th at the TownePlace Suites Albany Medical Center in Albany, NY. Hey, maybe you're attending a wedding downtown or something. The TownePlace Suites looks like a relative value if you don't need a fancy schmancy hotel since it is a Category 2 Marriott property, which only costs 12,500 points for a free night.
Since you cannot use an Amex card at Simon Malls, your logical choices for earning Marriott points are the Marriott Bonvoy Boundless card (old Marriott Rewards Premier Plus — the Chase card with the $95 annual fee) or the Chase Ritz-Carlton credit card. Either card earns 2 Marriott points per dollar on unbonused spend. You'd therefore earn just over two thousand Marriott points on each $1K Visa Gift Card
Buy a $1,000 Visa Gift Card + $3.95 activation = $1003.95 spent x 2 Marriott points per dollar = 2007.90 Marriott Bonvoy points earned
Since your total cost is pretty low ($3.95 activation fee + $1 liquidation fee = $4.95), your cost per point is also quite favorable.
$4.95 ÷ 2,007.90 = $0.0025 per point (in other words, 0.25 cents per point)
A quarter of a cent per point sounds like a great price for Marriott Bonvoy points. According to our Reasonable Redemption Values, you can generally expect to get around 0.72 cents per point, so you're likely to come out a winner when purchasing points this cheaply.
And indeed with the TownePlace Suites, you'd come out looking pretty good here. The cash rate on August 10th is as low as $105. With tax, that comes out to $119.70.
This means you're getting 0.96 cents per point in value from the 12,500 points used for the night. That seems like a great deal considering your cost per point. After all, 12,500 points at 0.25c per point will cost you about $31.25 between activation fees and liquidation.
$6,225 in spend x 2 points per dollar = 12,500 points
12,500 points * 0.25c per point = $31.25 in MS cost
You'd have to buy about $6,225 worth of cards to generate 12,500 Marriott Bonvoy points. Assuming you purchase in increments of $1,000, your total MS cost is just $31.25 for your points. Compared to the $119.70 cost of the room, you're essentially getting about 74% off the cost of your hotel room. That's amazing value, right?
Let's consider an alternative scenario. There are several cards on the market that earn 2% cash back with no annual fee. Let's imagine that you did the same $6,225 in spend on a card that earns 2% cash back.
$6,225 at 2% cash back = $124.50
As you can see, a two percent cash back card would yield $124.50. As you'll remember, the hotel room in our example came to $119.70 with tax. If you opted to earn cash back instead of Marriott Bonvoy points for your Simon Mall purchases, you'd be almost four bucks ahead with cash back. The same amount of spend could get you the same "free" Marriott night, but with the added flexibility of cash (which is not tied to Marriott and does not depend on award availability).
Of course, you'll also earn Marriott points if you're using cash. Since TownePlace Suites is an extended stay brand, I'd only earn half the usual number of Marriott points for a paid stay (5 points per dollar). With my Platinum Elite status, I'd get a 50% bonus (7.5 points per dollar total). Based on a paid rate of $105 before taxes, that's 787.5 Marriott points.
$105 x 7.5 Marriott Bonvoy points per dollar = 787.5 Marriott Bonvoy points.
In my case, I would additionally qualify for a targeted promotion on my account to earn 1500 points after my first paid stay, which means I would earn a total of 2,287.5 Marriott points on the stay if it were my first (plus 500 points as a welcome gift, though I'm not counting those since I would also get those for an award stay). I've actually already had one paid stay under that promo, so if this scenario were real I'd have the opportunity to earn 3K bonus points on this paid stay at the TownePlace Suites. If this were a Marriott stay at a non-extended stay brand (where I'd earn 15 Marriott points per dollar based on my Platinum status rather than 7.5), I'd be earning north of 3,000 points assuming the 1500 bonus points from the targeted promo or more than 4,500 points assuming it is my second paid stay.
In other words, the same $6,225 in spend would get me the same "free" Marriott night, but I'd come out four bucks and a few thousand points richer. The difference could certainly be starker if scaled for a more expensive property and/or more nights.
Are there even better options?
Consider an option like the Chase Freedom Unlimited or Chase Ink Business Unlimited. Either card earns 1.5 Chase Ultimate Rewards points per dollar spent on unbonused spend. The same $6,225 spent on one of those cards earns more than nine thousand UR points.
$6,225 x 1.5 points per dollar = 9,337.50 Ultimate Rewards points
That is not enough points to transfer to Marriott for a free night in this case. However, if you also have the Chase Sapphire Reserve card, you could combine your points and use those points through the Chase Ultimate Rewards portal at a value of 1.5c per point.
9,337.50 Ultimate Rewards points x 1.5c per point = $140.06 in travel
Assuming the TownePlace suites were available for the same $120 total through the Chase portal, you could theoretically book it for just 8,000 Ultimate Rewards points — leaving you with a surplus of 1,337.50 Ultimate Rewards points (worth $20 in travel booked through Chase).
It would only be more glaring if you were using a card that earns 3% back in the first year (see the Discover IT Miles card or Alliant cashback card), in which case you'd be able to cover your room and maybe dinner somewhere local, too.
$6,225 at 3% back = $186.75
It is therefore worth running the numbers to decide whether or not you're getting reasonable bang for for your buck in terms of whatever reward you're receiving for your spend. Am I saying that you should only use a single cash back card and forgo miles and points completely? Absolutely not. In fact, if you try that move with the Alliant card, you might get a warning letter (or worse, you never know when they might give you a nasty surprise). But I do think it's worth some forethought in terms of which card(s) you use.
5) Failing to diversify
Speaking of a card or cards, it's always worth diversifying. I intend to make a couple of trips during this promotion and I will be using several cards from several different issuers.
One reason for that is to diversity my holdings: while some subscribe to the earn & burn mentality, I agree with Greg's post: The earn and burn fallacy: Shall we give hoarding and cherry picking a try instead?. In short, I want a variety of points in my pocket so I'm prepared to strike while the iron is hot on the right opportunity (like, I don't know, flights to Hawaii for 7500 points each way in economy or 12500 each way in business class). I won't put all my eggs in one basket.
By the same token, it's important to keep in mind that the landscape can change quickly. Who is the next Amex? Is it possible that another issuer could refuse to post rewards for Simon Mall purchases? I certainly hope not, but it's a scenario for which I'd rather be prepared than stuck with a lot of money in activation and liquidation fees to pay and no points to show for it.
6) Getting too wrapped up in the moment
I definitely think that thousand dollar gift cards are big. We've never seen gift cards in a denomination so large readily available on the mass market before, and having these cards available at a merchant that is so welcoming of the MS community is exciting.
On the other hand, this isn't the best deal in MS. Staples occasionally runs promotions that make gift cards fee-free (in fact, they happen to be offering such a promotion starting on 7/21/19, and Staples of course happens to fit into a good category bonus). Apps like Dosh or certain Chase Offers or Amex Offers may present the opportunity to buy cards at a slight profit, and portal shopping brings activation fees for some online purchases down to quite favorable levels as well. On a cost-per-point basis, the Simon cards make for an excellent MS opportunity, but not an unprecedented one.
Where the $1K cards at Simon really shine is in enabling volume / scale. With liquidation being the barrier that most people face, or at least the most time-consuming part of the equation, the $1,000 cards are a welcome sight. These should speed up liquidation and reduce or eliminate the need to split tender on money order purchases. I know in my case I am looking forward to this part. The request to split tender on the money order purchase is often the part of the MS process that draws the most skepticism and this will ease the difficulty there. For that reason, I do intend to make a trip to Simon Malls while these cards are available. But if you're just looking to pick up a few free points here and there, you can leverage those Staples or supermarket promos to potentially be a better deal. Most importantly, don't convince yourself to buy here instead of those more profitable deals. Buy at Simon if you just can't get enough in those deals to satiate your appetite for MS.
7) Being reckless
The final key mistake to avoid is in being reckless. As the saying goes, failing to prepare is preparing to fail. If you're going to purchase VGCs in volume, you have to stay organized and keep track of what you've purchased, what you've liquidated, and where everything is. It's easy to get lazy / complacent, but one small mistake here (think a misplaced card or MO) can wipe out the value of a large quantity of rewards.
Furthermore, don't be reckless about your deposits. Some banks are notoriously uncomfortable with money order deposits and may close your accounts. Further, structuring is a crime you'll want to avoid. The key tip here is to keep MS banking activity separate from the banks where you maintain credit card relationships and to make sure you aren't structuring your deposits. MSing isn't a crime, but trying to hide your money can be. This goes back to the advice not to get in over your head – see our Complete Guide to Manufactured Spending and read up a bit before diving in.
Bottom line
I can't lie, I'm excited about the $1K Visa Gift Cards at Simon Malls. It's pretty awesome to be able to buy such large-denomination Visa Gift Cards and it only gets better when you consider how much volume you can do thanks to Simon's MS-friendly attitude. Being able to call ahead to get the order set up before you even arrive makes this an awfully convenient way to MS. But before we rush off without a plan of attack, it's important to consider how you're going to handle these gift cards — from which cards you'll use to purchase to how you'll liquidate when your preferred method shuts down. Keep these tips in mind that this can be a very good and scalable deal indeed.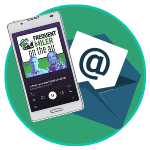 Want to learn more about miles and points?
Subscribe to email updates
 or check out 
our podcast
 on your favorite podcast platform.