Amex Fine Hotels & Resorts (FHR) is a "luxury" hotel program that is available to both business and personal Platinum cardholders and provides a suite of valuable benefits on all hotel stays booked through the portal. While the benefits of FHR are accessible to all Platinum cardholders, consumer Platinum cardholders also enjoy an annual $200 statement credit toward prepaid Fine Hotels & Resorts bookings.
Nightly prices for properties in the program can vary from $1000+ to under $200, in which case the statement credit actually provides a free night. Domestically, Las Vegas is an extremely popular place to burn these $200 credits as there are multiple properties that often have rates hovering at or below $200 during off-season or mid-week periods, making the FHR credit extremely useful.
There's quite a bit of information on the interwebs comparing the FHR benefits at various Las Vegas properties already. But I also have MGM Rewards Gold status due to the Hyatt-MGM status merry-go-round, which allows MGM and Hyatt elite members to match tier status across both programs and double-dip rewards while staying at MGM properties.
I thought that it would be fun to compare the same property booked two ways: one direct using MGM Gold, the other booked through Fine Hotels and Resorts. So, last month, I stayed at the Bellagio twice mid-week, booking the exact same room category through both FHR and MGM to see how different the stays would be.
Program Benefits of FHR and MGM
Let's take a quick second to review the benefits of each program.
Fine Hotels & Resorts
Daily breakfast for 2 (up to $30pp at the Bellagio)
Guaranteed 4pm late check-out
Complimentary Wi-Fi
Unique property amenity (the Bellagio provides a $100 food & beverage credit that can be used at any MGM f&b outlet in Vegas, provided you charge it to your room at the Bellagio)
Noon check-in when available
Room upgrade upon arrival based on availability
MGM Rewards Gold
Waived resort fees when booking direct
Late check-out when available
Complimentary Wi-Fi
Room upgrade upon arrival based on availability
There are a few other benefits that are shared across both programs like dedicated check-in areas and the ability to skip the lines at some food and beverage outlets. The main difference in the benefits as written is that, with FHR, 4pm checkout is "guaranteed" and up to $150+ of food and beverage/property credit is included. On the other hand, FHR bookings are still subject to the resort fee, whereas it's waived for MGM Gold members.
I was very curious to see how differently the Bellagio would treat the upgrades between the two programs, as the wording is almost exactly the same. My assumption was that MGM members booking direct would get preferential upgrades beyond FHR customers. I was in for a big surprise.
A Tale of Two Stays
Fine Hotels and Resorts
I booked the same room category for each stay, the base-level Resort Queen. The rate booking though FHR was $179/night + tax for a grand total of $203, with the caveat that I was on the hook for another $51 in resort fees + taxes. Booking direct through MGM for the same night would have been $20 less, not counting the resort fee.
I was unable to try out the early check-in availability as I wasn't arriving until early evening, but I did receive a surprising notice when I looked at my stay in the MGM app once I landed in Vegas: I had been upgraded proactively to a Fountain View Penthouse Suite. This was way more than I was expecting and amounted to a 7-category upgrade. The night that I was there, the Fountain View Suites were selling for $1,147.50/nt.
Check-in was fairly speedy, and I received a room on the 34th floor that I was blown away by. It was a beautiful room, almost 1600 square feet with separate dining and living-room areas. The foyer and the gargantuan main bathroom were all marble and there was a whirlpool bath for two as well. Both the bedroom and the living room/dining room had floor-to-ceiling windows with views over the lake and the dancing fountain displays. I had a great time sitting by the windows and watching the fountains while working. (I'll post a full bottom line review within the next couple of days).
The dining outlets all seemed to be understaffed for the amounts of business that they were receiving. Everyone was pretty stressed out. I used the first part of my $100 F&B credit at Noodles Restaurant the night that I arrived. It took almost 45 minutes for the food to come out, but it was quite good when it finally did come out and the total was $31 + tip (the f&b credit can't be used for tips).
The next morning, I had breakfast off the atrium at Sadelle's Cafe. The bill for one dish + coffee was right at $30 as well. Later, after working in the room and out by the pool all day, I wanted to get lunch before I flew out and still had $69 in credit burning a hole in my pocket. So I went to Lago, which is right on the lakeside, and had a surf+turf that came out right to $70 with one drink. Perfect. All the f&b was proactively removed and my only out-of-pocket costs were the tips, about $28 total.
On the way out, I stopped by the front desk and asked if they could remove the resort fee because I was an MGM Gold member. The front desk agent said that normally Gold members had to pay the resort fee when using FHR, but that she would remove it for me as a courtesy. So, the grand total for the entire stay was about $31 after the Amex credit.
I've heard of mixed results in getting both elite night credit and points from prepaid FHR stays, which is what you have to use in order to get the $200 Platinum credit applied. In this case, I was only given points for the uncomped f&b spending (the gratuities) and no elite night credit. After making two requests for credit through the Hyatt concierge team and waiting for over a month, one of the concierges finally applied an elite night to my account. I never received points for the room.
MGM Gold
Returning a couple of days later, I booked directly through MGM, and the base-level Resort Queen was the exact same rate of $179/night + tax, with no resort fee. The FHR rate for the same night would have been $30 more, not counting the resort fee.
I was surprised to see that, this time, I wasn't proactively upgraded, even though the same array of rooms was available as my earlier FHR stay. When I checked in at the front desk and asked if there were any upgrades available, the agent offered me a one category upgrade to a tower room on a higher floor, this time on the other side of the building from the fountain.
Then, the agent said, "oh wait just a minute, I have a bunch of suites open, would you like one of those?" Well, absolutely I would! She then dropped the hammer and said that she could offer an upgrade to the base-level Salone Suite for $150 additional. I asked if there was a Fountain View Penthouse Suite open (the same room I stayed in a couple of days earlier) and she said, "Absolutely, I could upgrade you for $450!" I declined, took the keys to my Tower King room and sauntered up to the 20th floor.
The room was very nice, if a bit underwhelming after the grandiosity of the Fountain View Suite from my earlier stay. The next day, I went down for breakfast to Sadelle's again and paid the same $30 + tip (this time for their delicious lox plate). I didn't need a late checkout but asked out of curiosity and the front desk told me I could get it extended by one hour.
After the stay, both MGM Rewards and Hyatt points posted quickly and as expected.
The Tale of the Tape
| | | |
| --- | --- | --- |
| | FHR | MGM |
| Breakfast | Included | $30 |
| Total F&B Credit | $130 | $0 |
| Room Upgrade | 7 categories | 1 category |
| Upgrade to Suite | Yes | No |
| Resort Fee Waived | Yes (YMMV) | Yes |
| Free Wifi | Yes | Yes |
| Late Checkout | 4 hours | 1 hour |
| Total Cost | $235 | $235 |
Final Thoughts
I was quite surprised at how much better the Fine Hotels and Resorts stay at the Bellagio was than the stay booked direct as an MGM Gold. Leaving the f&b credits aside, I got a waaaaay better upgrade, later checkout and still got the resort fee waived when booking through FHR. I wouldn't count on the resort fee being waived every time, as I'm sure that it's somewhat rep dependent. But still, the cost of breakfast for one person was essentially the difference in the nightly rate between the two programs for both nights that I booked. Even if I had to pay the resort fee, the additional benefits seem to far outweigh the cost.
There are some nights that I've seen a greater variance between the FHR rate and the MGM rate and I have to think that not every FHR stay is getting an upgrade of that magnitude. I'm both Gold and Globalist, and I have no idea if that affected anything. But that said, it seemed clear the suite upgrades were not on the table for the MGM Gold/Globalist direct booking, but obviously were once I was on an FHR stay. It's also worth noting that I don't gamble much and folks who do get MUCH better treatment when booking direct. This seems to die off a bit when using FHR.
Getting the elite night credit and points to post can be a bummer when trying to use the Platinum credit because of the requirement to prepay. From what I can tell, prepaid FHR stays are made as an OTA (online travel agency), so are treated differently by both Hyatt and MGM than the FHR stays that are paid at the property. I've read varying reports of being able to get credit in the end, but at best, it's a pain in the butt. (although they do earn 5x Membership Rewards)
Still, I can't imagine that I would ever choose to book direct at the Bellagio again, even if I knew I had to pay a resort fee and wouldn't get elite credit. The small difference in price to book through Fine Hotels and Resorts yielded a vastly more enjoyable stay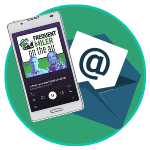 Want to learn more about miles and points?
Subscribe to email updates
 or check out 
our podcast
 on your favorite podcast platform.