Thanks to a couple of overlapping promotions, I had the chance to earn over 250,000 Amex Membership Rewards points after adding 5 employee cards to my Business Platinum account.  The problem?  On Saturday, an Amex rep called to tell me that they couldn't approve the new cards because a Social Security lookup indicated that I was deceased.  Uh… what?
Was I dead?
The Amex rep told me to go to my local Social Security office to get my record updated to show that I was alive.  I was skeptical.  I didn't know why Amex thought I was dead, but I was pretty sure that the Social Security Administration didn't think so.  I figured that if they reported my death, I'd be dealing with many other issues well before being denied for adding an employee card to a business card account.  Still, I was concerned.
I logged into my account on the Social Security Administration's website to check whether I was really deceased.  While I didn't find proof on their website that I was alive, I also didn't find any indication of my passing.  In fact, there was information about how much I would receive from Social Security depending upon when I retire.  This wasn't exactly proof of life, but I took it as a good sign.  It was akin to a mirror held close to my lips fogging over: not exactly "proof", but pretty solid nevertheless.
Next, it occurred to me that Amex could have done a soft pull of my credit, and maybe one of my credit reports suggested I was dead.  So, I downloaded all three reports from AnnualCreditReport.com and searched for an indication of my early demise.  I searched for words like "deceased", "dead", "expired", "six feet under", etc.  Nothing.  Those reports were really long so I can't say with 100% certainty that they supported my "I'm still alive" assertion, but I'm pretty sure that none said I was dead.
Becoming Undead
I called Amex on Monday after spending the weekend researching the rumor of my early demise.  I was prepared to send them Social Security screenshots, a summary of my latest physical, and my most recent Fitbit step counts.  It turned out that none of that was necessary.  The Monday rep didn't even question my life or death status.  Instead, he verified some details and approved the employee cards.
I asked Monday Rep several times why Saturday Rep thought I was dead, but I didn't get a good answer.  The most I got out of him was something like "you can call it a technical glitch."  OK, fine.  At least I was now officially un-dead.
Next Step: Earn 252,500 points
I had referred a friend using my Business Platinum card while the "+4" referral offer was still available (details here).  By referring a friend to any Amex card from my Business Platinum card, I would earn 15,000 points plus an additional 4 points per dollar on all qualifying purchases for 3 months, on up to $25,000 spend.
On top of the "+4" deal, Amex also offered 20,000 points per new employee card after each employee spends $4,000, with a maximum of 5 employee cards.  So, I added 5 employee cards, and the hijinks described earlier ensued.  Now that my aliveness has been confirmed, and once the employee cards arrive, I'll maximize the overlapping deals as follows:
Spend $5,000 on each employee card, ideally with one big charge each for a total of $25,000 spend.
That's it.  By doing that, I should earn the following numbers of points:
15K Points: Via the referral bonus
100K Points: 20K bonus points for each of 5 employee cards
37.5K Points: This is the usual points for spend. The Business Platinum card offers 1.5 points per dollar for charges of $5K or more.
100K Points: +4 points per dollar for all spend x $25,000 = 100,000.
Total: 252,500 Points
How can I make five $5K charges easily?  One way is to pay or overpay fourth quarter estimated federal taxes.  If I overpay I'll (eventually) get the difference back after I file end of year taxes.  There are 3 different tax payment processors that accept credit cards, and each charges about 2% in fees.  Each allows up to 2 payments, so I would have to go through all three services to do 5 separate payments.  In each case, since fees are charged separately, I would need to charge the full $5,000 and accept the extra ~$100 fee on top of that.  I won't, instead, pay about $4900 and rely on the ~$100 in fees to get me to $5,000 because I need a single charge of $5K or more to trigger the Business Platinum's 1.5x earnings.  For more about paying taxes with credit cards, see: Pay taxes via credit card.
Update/Caution: In recent years the IRS has been very slow to refund overpayments.  In some cases, I suspect that the refund will be applied to the following year's tax payment rather than refunded. Reader Tim reports that he overpaid taxes last year and is still waiting for repayment!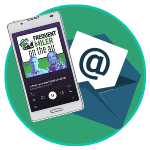 Want to learn more about miles and points?
Subscribe to email updates
 or check out 
our podcast
 on your favorite podcast platform.