Following our recent Frequent Miler on the Air episode (The amazing 250K offer) and various posts about the latest and greatest Amex Platinum offers, a number of readers asked how Nick and I could get the Platinum card and bonus.  Haven't we each had the card before?
Most Amex welcome bonuses come with the following "lifetime rule" restriction:
Welcome offer not available to applicants who have or have had this Card.
They also throw in this catch-all allowing them to deny the welcome bonus for any reason:
We may also consider the number of American Express Cards you have opened and closed as well as other factors in making a decision on your welcome offer eligibility.
The Amex Popup
A few years ago, Amex introduced a popup warning box as part of their online card application process.  If Amex deems that you are not qualified for the card's welcome bonus, you are likely to see a popup stating something like this:
Because you have or have had the [card name], your are not eligible to receive this welcome offer.

We have not yet performed a credit check. Would you still like to proceed?
or this:
Based on your history with credit card balance transfers, American Express welcome offers, introductory APR offers, or the number of cards you have opened and closed, you are not eligible to receive the welcome offer.

We have not yet performed a credit check. Would you still like to proceed?
If you proceed with the application, you are acknowledging that you want to get the card even though you won't get a welcome bonus.
While it's no fun getting a popup telling you that you can't get in on an offer you want, this is much better than quietly approving your application without telling you that you won't earn the bonus.  The latter is what used to happen pre-popup.
Recently, I've seen some evidence that the popup is correct.  That is, even if you strongly believe that you should qualify for the welcome bonus, if you blow through the popup you probably won't receive the bonus.
Less well known is what happens if you don't get a popup even though you're technically not eligible for the welcome bonus.  I've had success with that situation before, but I don't know if it's a sure thing.  Anyway, I'll get back to this later in the post…
Nick and Greg's Platinum Eligibility
In Nick's case, neither he nor his wife have had the Platinum Card from American Express before.  It's fine if they've had other versions of the Platinum card such as the Business Platinum, Morgan Stanley Platinum, or Schwab Platinum.  Those are all considered to be separate products (see: Which is the best Amex Platinum card?).  So, Nick and his wife are free to try to get one of the incredible Amex Platinum offers that are floating around (125K + 10X, 100K + 10X, etc.).
My situation is different.  As I reported previously (See: My plan for maximizing the incredible Amex Platinum offer), my wife and I have had the Platinum Card before:
Me: Last had card 5 years ago (I signed up for the Platinum card on 4/14/2014 and cancelled it on 5/14/2015).
My Wife: Last had card 6 years ago (Signed up on 1/8/2013, and cancelled on 3/7/2014)
It's generally believed that Amex "forgets" that you've had a card about 7 years after you cancel it. My wife and I haven't been Platinum-free for that long, but I thought that there was a good chance that 5 years was long enough.  I figured that if I didn't get the popup warning, I'd be good to go.  I applied for the 100K + 10X offer and was approved!  No popup appeared.
Still, readers asked whether the lack of a popup proved that I was eligible.  I decided that that was a great question.  I had no way of answering that question in the broad sense, but I had a straightforward way of answering it for my specific situation.  I could meet the terms of the offer to see what happens.
I paid a large bill (over $5K) with my new Platinum card in order to see whether I would earn the 100K bonus.  Bingo!  As soon as the charge changed from pending to actual, the 100K bonus appeared in my account!  Ironically, I haven't yet earned the standard 1X points from paying the bill, but the welcome offer hit immediately.
This proves that in my unique situation, at least, I was eligible for the bonus even though I had the same card 5 years ago.
Options for Bending the Lifetime Rule
There are two options I know of for getting an Amex welcome bonus even if you've had the card before: 1) Wait several years and then hope you don't get a popup; or 2) Use an offer that has no lifetime language (sometimes you'll see this referred to as "NLL").
Wait several years and then hope you don't get a popup
There has long been the belief that if you wait 7 years after closing or product changing away from a card, you'll be eligible for a new welcome bonus.  We now have some evidence that waiting 7 years isn't necessary since I earned a bonus just 5 years later.  We don't know the shortest option, though.  Is two years enough?  Three?  Four?
One approach is to simply give it a try.  If you don't see the popup warning, then go ahead an apply.  If you do see the popup, then abort the application.  We don't have proof that you'll be eligible for the welcome bonus without the popup, but we at least have some evidence that it's possible.
If you get approved for the offer that includes 10X earnings at grocery stores and gas stations, a simple way of determining if your new card qualified for the offer is to make a small purchase at a US grocery or gas station.  You should then see an extra 9 points per dollar credited to your account.  I don't know why I didn't think of that approach before rushing to spend $5,000 :).
Use an offer that has no lifetime language
Some offers don't include the no lifetime language.  Usually this happens only with targeted offers such as those that you get in physical mailers, but occasionally you'll see this with targeted online offers as well.  When viewing online, click the link to see "Offer & Benefit Terms".  If the Offer Terms section doesn't say something like "offer not available to applicants who have or have had this Card" then you've found one with No Lifetime Language.
Warning: Do not use a No Lifetime Language offer if it wasn't meant for you.  Amex has been known to shut down accounts and take away points from those who have abused such offers.  I also recommend against doing this repeatedly even if the offer is meant for you.  Amex doesn't like people to repeatedly sign up for cards just for the welcome offer. If you do this repeatedly with the same card, it will be pretty obvious what you're up to.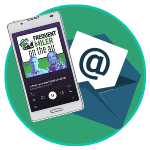 Want to learn more about miles and points?
Subscribe to email updates
 or check out 
our podcast
 on your favorite podcast platform.