It's time for another update to the last few months of "Bet You Didn't Know" posts. In creating this archive, I'm endeavoring to keep things current and update old posts when new info becomes available.  That way this series should end up being more up to date than pretty much everything else in my life. At the top of that list is my wardrobe which, I can assure you, does not get the same treatment.
My Club Carlson Visa experiment
At the beginning of May I wrote a post about the mostly un-promoted no fee version of the Club Carlson card and talked about two experiments I was in the process of running.
The first experiment is complete and as I suspected, I was pushing the limits on Club Carlson's 30,000 bonus points promo for my stay at the Plaza on the River hotel in London. If you'll recall, I attempted to get the bonus points both on an ineligible award night and while paying for incidentals with a non-Club Carlson credit card.
Well, the stay finally posted a week or two later… and I was awarded zero bonus points.
Of course, we're not supposed to get these bonus points on ineligible stays or when not paying with a Club Carlson Visa, but data points showed that Club Carlson was being extremely loose (or perhaps extremely incompetent) when enforcing those terms. Obviously though, while one or the other might still work, trying both at the same time was a bridge too far. Again, not unexpected, but good to know.
The other experiment was to attempt to use my new no-fee Club Carlson card (which I converted from the annual fee version) to pay for a stay and see if I still got the bonus points. That experiment was supposed to take place a few weeks after the original post, but my travel plans changed and unfortunately I wasn't able to book a stay at a Club Carlson hotel (or fortunately, depending on what you think of Club Carlson hotels).
I'll still try to complete this experiment if I can, but I can definitively report that the card number on my no-fee card is identical to the number on the previous annual fee card. In fact, even the 3-digit CVV number on the back is the same, so I do think I'd be able to get those bonus points. But I can't say for certain.
The Club Carlson bonus points promo is good for any stay through August 31st, so you've still got time to pick up those points if you're interested.
Hyatt Diamond Tricks
As most of you already know, the big news on the Hyatt Diamond front is that the Hyatt Diamond Trial is once again open to everyone.
This is great news. The only major changes to the trial are that you no longer have to prove status in another program first, and you get Platinum status while you're doing the trial and Diamond status (with the corresponding suite "sweet" upgrades) only after completing it. Clearly too many people were doing a trial just to upgrade themselves on a long stay. Hopefully this change will make the Diamond Trial more sustainable for Hyatt in the long term.
Before the Diamond Trial was reinstated, I wrote a post with tricks to getting Hyatt Diamond status the old fashioned way. I want to clarify that while one of those tricks — booking a combination of award nights and Points + Cash nights — will also work with the Diamond Trial, the Mlife trick does not. Mlife stays are not eligible for the Diamond Trial, even though they are eligible stays when earning the full 25 stays or 50 nights for Diamond status over a calendar year.
I also want to share two comments from readers on that post that I thought were particularly useful. First, from PH comes another idea for maximizing Hyatt stays:
Switching hotels every night is painful for larger groups especially families but if you're traveling with other people who are also in this hobby, just book alternating 1-night reservations at the same hotel for the same room type. Simply having separate 1-night reservations all in the same name will not qualify as additional stays, but alternating 1-night reservations do qualify. I.e., Night 1 under John's HGP account, Night 2 under Mary's, Night 3 under John's, etc.
This is a great idea if you play the game in "two player mode" as Greg the Frequent Miler calls it. Even if only one of you is going for status, that person will still pick up extra stays from the same trip without changing hotels. Again, make sure you're booking the identical room type on each reservation so you aren't forced to change rooms every night.
Also, thanks to readers Chase and Scott for mentioning the American Express Fine Hotels & Resorts program and confirming that stays booked through Amex FHR do count as eligible nights. Again, the same restriction on Mlife hotels not counting towards the Diamond Trial applies, so only do this if you're going for the full 25 stays or 50 nights.
Greg has also done some recent experimenting with Hyatt stays and the Citi Prestige 4th Night Free benefit. You can check out his results here.
Disney Gift Card Discounts
In my post about how to earn the most points at Disney World, I briefly mentioned the Target trick in which you can get 5% off Disney gift cards when purchasing them online at target.com by using a REDcard, or even by starting your transaction with a REDcard and then switching to another payment method.
About a month after that post, there were some comments indicating that the Target REDcard trick had died. It appears there were in fact some issues with the discount for a while, but current reports are that the REDcard trick is working again. In fact, a number of Disney aficionados are buying Target gift cards on Raise, which currently lists Target gift cards at 8% off or more. Stack it with the occasional 5% coupon that Raise sends out, then get the extra 5% REDcard discount on top of that, and you're getting close to a 20% discount on Disney gift cards. And don't forget to go through a shopping portal first as well.
In my original post I outlined how you could go through a shopping portal and buy Target gift cards at Staples first, then use those gift cards to buy Disney gift cards at Target. However, shopping portals that pay out when buying third party gift cards at Staples appear to be drying up. The Frequent Miler Laboratory reports that Alaska's portal was still paying out on third-party egift cards at Staples in April, but a transaction from two weeks ago has not tracked and others report that no shopping portal has paid out on those transactions since May. The Southwest portal was still good in February, but there's no recent data points. So don't count on shopping portals paying out on these transactions anymore.
Barclaycard joins Amex on soft pulls
Finally, our friend Will at Doctor of Credit gave us a heads up with a little nugget about how Amex does not perform a hard pull on existing customers if it rejects you for a new Amex. Will has since done further research on this one and discovered that Barclaycard has the same policy, although they're a little more sensitive to recent inquiries.
This is useful information as it means we can be more aggressive with applications from those two banks since we know a rejection won't cost us a credit inquiry. Will is maintaining a list of banks that don't do hard pulls on rejections, so bookmark his page over at Doctor of Credit and keep an eye on whether any more banks show up on the list in the future.
And the rest…
If there's any new info I should know about the rest of the previous "Bet You Didn't Know" posts as listed here, please let me know in the comments below, and thanks to everyone for reading and keeping us informed on the latest.
"Original routing credit (and a little extra)" (58% of poll respondents learned a new tip)
"Using Hipmunk to book ITA Matrix flights" (94% learned a new tip)
"Waitlisting for United First or Business Class" (62% learned a new tip)
"A Toolkit for Chasing Mistake Fares" (76% learned a new tip)
"Mistake Fares Exclusively For Your City or Airline" (83% learned a new tip)
"The (only) two useful features of Google Hotels" (95% learned a new tip)
"Manipulating the Citi ThankYou Flight Search Engine" (81% learned a new tip)
"A $50 credit on the Virgin America card using the shopping cart trick" (98% learned a new tip)
Find all the "Bet You Didn't Know" posts here.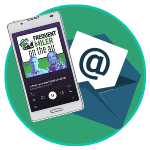 Want to learn more about miles and points?
Subscribe to email updates
 or check out 
our podcast
 on your favorite podcast platform.