THIS DEAL IS NOW DEAD: As reported by DealsWeLike (see comments), the Aadvantage shopping mall is no longer offering 10 points per dollar for Sears' purchases. However, for those with Chase rewards cards, the Chase Ultimate Rewards shopping portal currently offers 10 extra points per dollar for Sears, Macy's, and Kohl's. Ultimate Rewards points cannot be transferred directly to Aadvantage miles, but if you're shopping for Continental Airlines miles, Hyatt points, or several others, this might be a great opportunity. For more see my prior post 30,000 Continental Airlines miles for $2,000 Sears spend!
Since American Airlines announced an end to their previously very generous Million Miler program, people have been scrambling to find ways to bump up their Aadvantage miles before the rules change at the end of November.  For those not familiar with this, I'll summarize:  Prior to the new rules taking effect, all Aadvantage miles a person earns through flying, credit card purchases, bonus awards, etc. count towards the person's million mile status.  Once a person reaches a million miles, they are awarded Aadvantage elite status for life.  After November 30, achieving this milestone will become much harder because, at that time, only miles flown will count (with one specific credit card exception, but I digress). So, back to the rush for Aadvantage miles.  People can buy miles directly from the airline, but the airline charges a hefty 2.95 cents per mile and limits purchased miles to 40,000 per year. In this post, I'll propose an alternative. As I've posted before, the Aadvantage shopping mall, until the end of September, is offering 10 points per dollar for all Sears purchases. Even better, there does not appear to be any restriction against buying Sears' gift cards. And, there is no limit to miles earned through the shopping mall. Here is an excerpt from their FAQ:
Q: Is there a limit to the number of AAdvantage® miles that I can earn through the AAdvantage® eShopping mall? A: No. The more you shop – the more you can earn! As a reminder, you cannot earn miles for taxes, special handling charges, freight or shipping costs, and any unshipped or returned products. In addition, please refer to the retailer offer page for complete information regarding eligible purchases for each retailer.
So, how can a person take advantage of this and buy miles for less than 1.6 cents each? Follow these two steps: STEP 1: Using an Aadvantage branded credit card, go through the Aadvantage shopping mall to Sears and buy as many gift cards as you would need to reach your mile target. You will earn 11 miles for each dollar spent (1 mile from the credit card and one from the shopping mall).  So, if you want to earn 50,000 miles, simply calculate 50,000 / 11 = 4545.  Round that up to $4600 and that's the amount you need.
STEP 2: Sell the credit cards at PlasticJungle.  PlaticJungle will pay 83 cents on the dollar for Sears cards. With the steps above, you will have effectively purchased Aadvantage miles for only 1.55 cents each! Let's walk through an extreme example. Suppose I want to earn 1 Million Miles right away. I calculate that 1 Million miles divided by 11 miles per dollar equals $90,909. Let's round that up to $91K. So I log into the Aadvantage Shopping Mall, click through to Sears, and put 182 $500 gift cards into my shopping cart. Of course I would have to have an insanely high credit limit and a lot of patience with Sears' fraud department to pull this off, but hey, this is just an example. Once that is all done, I go to plasticjungle.com and sell $91K worth of Sears' gift cards. I receive in return $91K * .83 = $75,530. That means I have spent, in total $91K – $75,530 = $15,470. In return, I am now a lifetime elite on American Airlines and I have over 1 million airline miles in my pocket. Not bad!
UPDATE: A post in Deals We Like indicated that the 10X offer may only be valid until September 23rd (so hurry!), and that the miles will post 8 to 10 weeks after October 8th.  If this is true, it means that the miles will post after the Nov 30th cut-off date.  On the other hand, they may be simply giving themselves plenty of "just in case" time to get the miles posted.  If you're in it just for lifetime status, you might want to pass.  If you're in it for cheap AA miles, then hurry!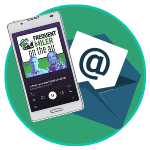 Want to learn more about miles and points?
Subscribe to email updates
 or check out 
our podcast
 on your favorite podcast platform.