When putting together my predictions for 2021, one of my predictions was going to be that American Express or Capital One would launch a shopping portal.
I ended up making that prediction but with a key difference – that it would be American Express launching a new shopping portal. The reason for the omission of Capital One from my prediction?
They already have one.
Their portal is called Capital One Shopping. I'd seen ads for Capital One Shopping in recent months, but that had been in the context of a browser extension which I'd ignored because if you want me to install one of those, you'll need to offer at least $20/2,000 Membership Rewards 😉
It turns out that Capital One Shopping isn't so much a new shopping portal as an old one which has been rebranded. Back in 2018, Capital One purchased Wikibuy and it's that site which has now been rebranded.
Note that this is different to Capital One Offers, a card-linked program which Nick has written about in the past (see Capital One Offers: a new shopping portal (10-15% back with a couple of catches)).
The browser extension seems to be what they're pushing, but there are several features of Capital One Shopping which are worth knowing about.
Credit Card Not Needed
Unlike the Chase shopping portal, Wells Fargo Rewards portal, etc., you don't need a Capital One credit card in order to use Capital One Shopping – you just need to create a free Capital One account online.
Browser Extension
The browser extension works as a de facto shopping portal. You install the extension to your browser, then when you visit a website for which they offer cashback, you'll see a popup letting you know you could be earning cashback. Rather than clicking through to the retailer from Capital One Shopping, the browser extension saves you a step as you can just click the button when it pops up on the website.
It seems to work in a similar way to other browser extensions like Honey as it can apply coupons. They also offer a price comparison service between Amazon and other sites which could be useful.
Shopping Portal
As mentioned above, the browser extension works like a shopping portal, but the Capital One Shopping website also works as a traditional shopping portal. You look up the retailer you want to shop at, click through, make a purchase and earn shopping credits.
Something important to bear in mind with both the shopping portal and browser extension is that their rates don't appear to be particularly competitive. For example, at the of writing this post they're offering 2.5% back on Macy's purchases, whereas virtually every other portal is offering at least 3% or 3x. These lower rates are even worse considering you can't cash out the shopping credits like you can with most portals – more about that in the 'Redeeming Shopping Credits' section later on.
Another downside is that the portal doesn't appear to be listed on Cashback Monitor right now. I came across Capital One Shopping on Cashback Monitor a couple of weeks ago which is how I initially discovered its existence, but it's since disappeared. I'm not sure if that's a temporary change or if, for some reason, Cashback Monitor has decided not to list them going forward.
Local Offers
In addition to the traditional shopping portal element, Capital One Shopping has a card-linked program called Local Offers.
The Local Offers program is powered by Empyr which means it won't stack with these other card-linked programs. However, it does mean it should stack with Rakuten or Google Pay (which both run on Rakuten's network), Dosh, dining programs, etc. if the retailers and restaurants align.
Price Comparison
A feature which has the potential to be useful is their price comparison feature. As you scroll down the home page of Capital One Shopping, you'll see various products listed.
I clicked on the listing for the Fire TV Stick 4k and here are the different options listed:
What I like about that is that you can sort by the estimated total, as well as the estimated total after credits from Capital One Shopping. The first option will likely be the most useful seeing as in most cases you'd be better off clicking through from a different portal. For example, you can earn cashback on Amazon devices through some shopping portals like TopCashback, so that would likely make Amazon the best option for your purchase.
There are some notable omissions here too. For example, Best Buy isn't listed in the price comparison table, presumably because they're not a retailer available in the portal. Target isn't listed either; they are listed in Capital One Shopping, but only as a retailer for which they have coupon codes rather than offering any kind of cashback.
The site has a search bar at the top where you can search for a particular product, but it would certainly be worth checking other sites too like Google considering the limited number of stores for which they show results.
Watchlist
As part of the price comparison functionality, Capital One Shopping has an additional feature called Watchlist which saves a product and keeps track of its price over time.
To use this feature, click the 'Add To Watchlist' button when doing a search on the website or with the browser extension installed.
This will then show up under your Watchlist tab. I've only just started investigating what Capital One Shopping has to offer, so I'm not sure if they email you when the price drops or if you're responsible for logging on to the site each day to check if there's been any change.
Redeeming Shopping Credits
Despite Capital One Shopping being a cashback shopping portal, it doesn't do what most cashback shopping portals do and allow you to, y'know, withdraw your earnings as cashback.
Instead, you earn shopping credits. Those shopping credits can then be redeemed for the following third party gift cards:
It's possible to buy many of those gift card brands at discounts of 10% or more, so having these as your only option for cashing out reduces the value of the credits you receive from Capital One Shopping which, in many cases, would have been earned at a lower rate than via other shopping portals in the first place.
Final Thoughts
Capital One Shopping has potential, but it's currently unfulfilled.
It's smart of them to make the portal available to non-cardholders as it can get them into the Capital One ecosystem and provide opportunities for cross-selling in the future.
The problem is that in its current incarnation, it's simply not compelling. The shopping portal/browser extension rates don't appear to be competitive, their price comparison service leaves out some key retailers like Best Buy and Target and only being able to redeem shopping credits for gift cards dilutes its value even further.
Capital One Shopping is therefore a service to keep in the back of your mind, but certainly shouldn't be your first (or second, or third) choice when shopping online.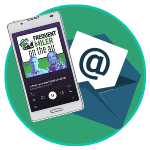 Want to learn more about miles and points?
Subscribe to email updates
 or check out 
our podcast
 on your favorite podcast platform.