It's being reported that Capital One is targeting some people for increased offers on the both the Venture Rewards and the VentureOne cards via the C1 pre-approval tool. The offers are 100,000 miles after $10K in purchases for the Venture Rewards Card and 40,000 miles after $1K in purchases for the VentureOne card. While these offers are higher than the current public offers, they also come with a higher spending requirement as well.
The pre-approval tool is effectively a Card Match that is specific to Capital One. It's used to micro-target segments of folks for specific cards, the idea being that it allows you to see what you'd be approved for before putting in an actual application. You enter your information in the tool, after which it does a soft pull and then lets you know whether or not you're pre-approved for any C1 products. Using the tool has no effect on your credit score. Nick found that it wasn't actually terribly accurate in predicting what you will and won't be approved for, however.
You can find the pre-approval tool here. No one on the FM team was able to make either offer appear for ourselves or our player 2's.
The Deal
Earn 100,000 bonus miles after spending $10,000 on purchases within the first 3 months of account opening when approved for a new Capital One Venture Rewards credit card through the Capital One pre-approval tool
Earn 40,000 bonus miles after spending $1,000 on purchases within the first 3 months of account opening when approved for a new Capital One VentureOne credit card through the Capital One pre-approval tool
Direct Link to Capital One Pre-Approval Tool (does not affect credit score)
Key Card Details
These are the current best publicly-available offers
Quick Thoughts
Let me first mention that we were unable to find either of these offers through the pre-approval tool ourselves. That's not terribly surprising as we're all Capital One customers already (except for Greg) and C1 is notoriously hesitant about multiple cards. I have one personal card (the Venture X) and one business card (the Spark Cash Plus) and I was told by the pre-approval tool that I couldn't get another Capital One card…at all.
That said, these are being reported by quite a few other folks, so it seems that they do exist, regardless of how narrow the targeting is.
I'm not sure that I'd take this Venture Rewards offer over the current public offer. It's a decent $95 card to hold onto because of the 2x earnings everywhere (although I prefer the Venture X as a keeper), but I'm not crazy about having to spend an additional $6K to get 25,000 C1 miles, especially for those folks with limited ability to create credit card spend.
While the increased portion of the offer is effectively ~6x when adding in the normal 2x earnings on the card, I think that I'd still prefer to put that $6k towards another sign-up bonus (like the 150K Amex Platinum or the 170K Business Platinum). On the other hand, if you're a person with no spending constraints, go for the bigger offer if you're targeted, it's a good offer for a $95 annual fee card.
The VentureOne offer is a no-brainer. It's simply doubling the public offer by effectively giving 40x miles on $1k spend instead of $500. As a keeper, the card isn't terribly compelling when compared to the Venture X or Venture Rewards, but if you're interested in the card already, it's absolutely worth checking the pre-approval tool to see if you're targeted.
If anyone is successful at getting these offers, let us know. I'd love to add a screenshot to the post.
(h/t: reddit user coyg92)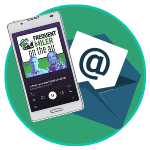 Want to learn more about miles and points?
Subscribe to email updates
 or check out 
our podcast
 on your favorite podcast platform.