Capital One's Venture X offering has lead to a barrage of questions from readers.  Since Capital One shut down Greg's account the last time he got a Capital One card, I figured that somebody had to take one for the Frequent Miler team and pick up a Venture X card. As the person with what I imagine is the largest number of household Capital One cards in the blogosphere, I also thought it would be useful to write a post answering the most common questions people have been asking us this week. For previous coverage of the card, see Capital One Venture X live, benefits as good as hoped and Capital One Venture X card: A strong ultra premium contender.
See the Table of Contents below for quick reference if you want to skip around to the questions that matter most to you.
Who is getting approved for the Capital One Venture X card? Do they deny everyone with good credit?
Capital One has a well-earned reputation for being tough on approvals for anyone who has many credit cards with other issuers. Many people with high credit scores and good income have been denied by Capital One again and again over the years. Anecdotally, people in the rewards community have believed that Capital One targets people with lesser credit or very thin credit profiles.
However, approval data points here have bucked the trend considerably. While plenty of people have still been denied these past few days, I have also seen approval reports from people claiming to be far over 5/24 (more than 5 new accounts in the past 24 months) and in some cases with 6 or 8 new cards in the past year. That doesn't fit what we are accustomed to seeing from Capital One. It also hasn't been consistent. Data points have been all over the map in terms of scores and profiles.
In my wife's case, she is over 5/24, has excellent credit and good income and has had three new consumer cards in the past year. She was instantly approved.
Truthfully, I had been planning for one of us to upgrade a card to the Venture X rather than applying (assuming neither of us would be approved). I had developed a working theory (based on a possibly too-small data pool) that a $10K credit line is necessary to product change to the Venture X. Because our Capital One cards are very old and we haven't asked for credit limit increases (who needed one with Capital One?), we only had one card between us with a qualifying credit limit (her Venture card). We were going to upgrade that card to a Venture X when I decided that it was downright silly to upgrade without one of us at least taking a swing at the welcome bonus. What did we have to lose by trying?
Ultimately, I decided that it made sense for my wife to apply for several reasons. First, she already had an open and active VentureOne and Venture card, so this would help us determine whether it were possible to get a Venture trifecta (note: there is absolutely no value in this trifecta, it would just answer the common question: "Can I get the Venture X if I already have a Venture / VentureOne card?"). Second, she also has a Capital One business card — so she had 3 Capital One cards in total (2 consumer and 1 business) and this would help us know if getting a fourth Capital One card were possible (as noted above, she was instantly approved and so now has 3 personal and 1 business card with Capital One). Finally, since she was over 5/24 and had three relatively recent new consumer cards, it would provide a useful data point for a situation that likely mirrors that of a number of readers. Oh, and she isn't "a blogger", so it would dispel the notion that she just got approved "because she is a blogger" (one would think that Greg's shutdown would have shut down the notion that bloggers get some sort of special treatment from credit card issuers, but nonetheless…).
All that said, I'm not sure her approval data point matters much. Read on to the next question for more of my thoughts on that.
Is it worth putting together a database of approval data points to determine the likelihood of approval?
No, in my opinion it is not.
A number of readers have asked if we could do something to compile approval data points, presumably to help people gauge their chances of approval. I don't think this is a worthwhile endeavor for two main reasons.
First, as noted above, approval data points have been all over the map. I have combed through enough of them in comments on various sites to confidently say that I haven't seen a meaningful pattern. I don't think I could possibly compile enough to decipher a method to Capital One's madness.
Second, I just don't think it is worth the time — nor is it worth yours to spend hours combing through data points. If you want the card, I think it is worth applying. Why spend hours analyzing this story and that data point when you can find out in less than 60 seconds if you're approved? I know the answer to this is that people don't want to "waste the hard pull".
Personally, I think that's silly. For most people with even a few credit cards / a modestly established credit profile, a hard pull has an impact of 5 or maybe 10 points on a credit score and that impact lasts for about 6 months (YMMV, but even Experian says 5 points or less) . It's inconsequential in the scheme of things. Yes, sometimes an issuer will deny you and tell you that the reason is "too many inquiries". That just isn't true in most scenarios – it's a convenient reason a computer spits out, but if you can find even one person who was approved with more inquiries than you (which is usually possible), then you know the inquiries alone were not the reason. It's the bank equivalent of the classic "it's not you, it's me" breakup line. In the era of approval rules like Chase 5/24 and Bank of America 2/3/4, when people are no longer able to open multiple cards from the same issuer in the same day, I just don't think inquiries matter nearly as much as some people value them.
That is just my opinion, so take it or leave it. By all means, make your own decisions. If the possibility of rejection /  impact of a hard credit pull on all 3 bureaus is too much of a concern, feel free to agonize over the scattered data. I just don't think the juice is worth the squeeze there.
Is the Capital One preapproval tool a useful indicator of likelihood of approval?
I don't think so.
Capital One has a credit card preapproval tool on its website. I saw at least one or two data points from people who were "preapproved" for a Venture card but were denied for the Venture X (the Venture X is not currently listed in the preapproval tool).
On the other hand, my wife tried the preapproval tool before applying. She received preapproval….for a secured Platinum card. Yeah, the kind where you have to put down a deposit of a few hundred bucks and can only use that deposit as your credit line. They didn't preapprove her for even a Quicksilver or SavorOne, and yet they ultimately approved her for a Venture X with a $20K credit line. That tells me that the preapproval tool is nonsense.
Is the Capital One Venture X sustainable?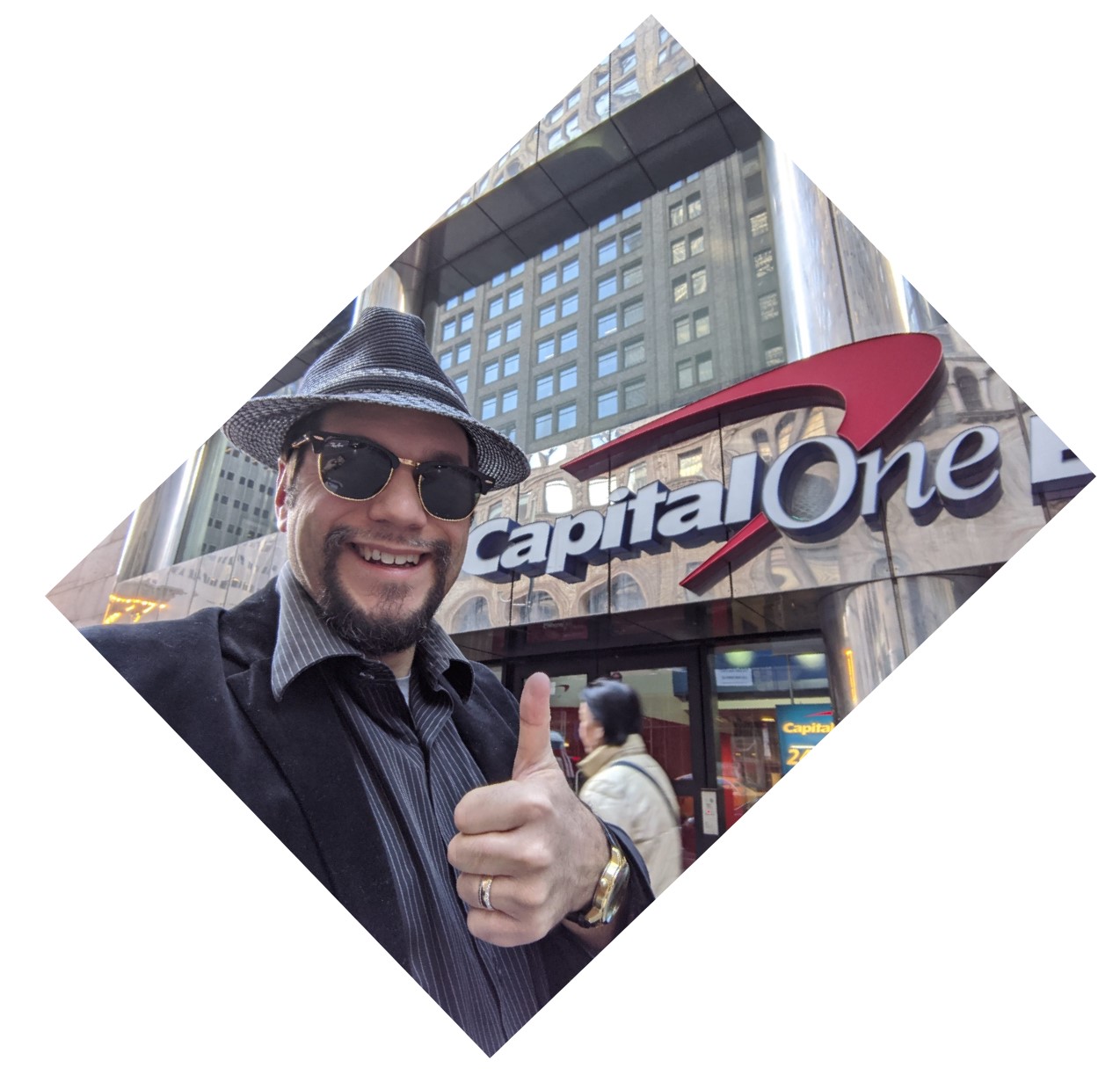 A lot of readers have expressed concern that they don't think the suite of benefits on the Venture X is sustainable. The card comes with annual rebates that effectively eliminate the cost of the annual fee and also comes with Priority Pass, Capital One lounge access, decent purchase and travel protections, and more. Many people have questioned whether this is sustainable or whether Capital One will eventually cut benefits like Citi did with the Prestige or increase the annual fee like Chase and Amex have done with their ultra-premium cards.
My thoughts on this are simple. Who cares? Nothing lasts forever. Of course it will change at some point. Get it now while the gettin' is good and when it inevitably changes, move on to the next thing. That's the way this game works — miles and points devalue and the "next big thing" is always around the corner. My advice has been identical on the Amex Platinum 125K + 15x offer — that type of offer clearly isn't sustainable forever, so you should get it while it's hot. As long as new offers keep coming — and up to this point they consistently have – I'm not overly concerned with any of them lasting forever. All of that is to say nothing of the fact that Capital One has ways to earn money other than the annual fee. The sustainability of the benefits just isn't hugely consequential to me.
Can you get the Venture X card if you have had a Venture or Venture One card before and/or still have them?
Yes and yes.
As noted above, my wife was approved for the Venture X card with both a Venture and a VentureOne card (and also a Spark Cash card).
Can you product change to the Venture X?
Yes, people have reported success in product changing to the Venture X. Note that you will not get the new cardmember bonus if you product change. You have to apply for a new account to get the welcome bonus.
My working theory is that you must have a $10K credit limit to be able to product change to the Venture X (while many might make that assumption based on Chase's requirement to have a $5K credit limit for a Visa Signature card or a $10K limit for a Visa Infinite card, I don't think Visa actually has specific credit limit requirements for Signature or Infinite cards. I've had Visa Signature cards with other banks with lower credit lines).
I'm basing my theory on the upgrade options that have been available on our cards. The Venture card has only been an available upgrade on cards with a credit limit of $5K or more and Venture X on the single card we had with a limit north of $10K. A greater-than-$10K line isn't a shoe-in for an upgrade though as I know someone with a credit line in excess of $10K who didn't have the upgrade available. You'll have to check with Capital One. You can call the number on the back of your card to inquire.
Do your miles automatically pool between cards?
No, they don't automatically pool, but you can combine your miles easily online.
Unlike Amex, miles from your own cards do not get added to a common pool. Rewards stay with the card on which they are earned until you move them.
However, it is very easy to move them around between your own cards online. Just log in to your account and under your miles balance click "redeem".
Then choose "move rewards".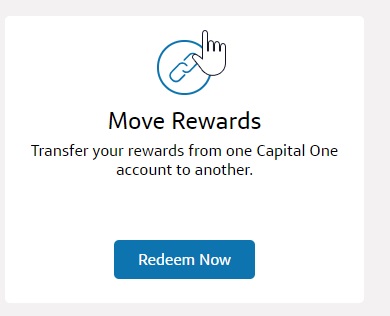 From there, you can share rewards with your other eligible account(s).
My wife can not yet move rewards to her Venture X card, presumably because the card has not arrived and been activated. However, she can freely move miles from her Venture card to her Venture One and vice versa. Update: About 24hrs after approval she was able to move rewards to her Venture X card.
If you want to transfer your miles to someone else, that has to be done over the phone.
Can you combine Capital One miles with others?
Yes, you can share your miles with someone else who has a Capital One card that earns miles. They do not need to be in your household and there are no limits or caps as to how many miles you can share.
If you want to share miles with someone else, you need to call Capital One. The process is painless and instant. The person transferring miles out will need to call Capital One (use the number on the back of your card) and have both their card number and the recipient's card number. A phone agent will be able to help make the transfer. My wife has done it multiple times and the call is always quite quick and simple.
Can you convert cash back to miles?
Yes! Capital One does not advertise this capability, but they allow you to convert cash back earned on cash back credit cards to miles.
For example, if you have a Savor or SavorOne card (both of which earn 3% back on groceries), you can convert the cash back from those cards to miles at a rate of $0.01 = 1 mile. Again, if you have eligible cards in your own account, you can do this for yourself. My wife has been able to transfer cash back from her Spark Cash card to her Venture card. She has also been able to call and transfer cash back from her Spark Cash directly to my Venture card.
This is an awesome program strength because it means you can have the flexibility of cash back or converting the cash to transferable miles. A combination of the Venture X with a Savor or SavorOne card seems like an awesome combination.
Can you convert Capital One miles to cash back?
Unfortunately, no. While you can convert your cash back to miles at a rate of $0.01 = 1 mile, you can not perform that transfer in reverse. Capital One will show that your cash back card is not eligible as a destination for moving your miles. See the "Spark Cash" card in the screen shot below.
Can you get a referral bonus for referring someone to the Venture X?
Yes, you can, but there are a few key things to know.
First, you need to have a Venture X card in order to generate a referral link for the Venture X. Capital One does not (yet?) allow you to refer from a vanilla Venture card to a Venture X. If you do have the Venture X, you can receive 25,000 miles for each approved referral up to 100K miles per year. That's an awesome bonus — but beware of the catch.
Capital One referrals are only meant for referring new Capital One customers. The person you are referring must be a totally new Capital One customer — if they have any Capital One accounts, you won't get the referral bonus. See this frustrating line in the referral terms & conditions.
Since this program is about new people joining Capital One, you must be a new Capital One credit card customer for your friend to receive a bonus as part of the referral program. If you already have a credit card with Capital One, your friend will not receive a referral bonus.
Unfortunately, Capital One plays by that rule as written. A friend was going to apply for the Spark Cash earlier this year and asked for my wife's referral link. He already had a Spark Miles card (which was originally opened as a Spark Cash and then product changed to a Spark Miles). He applied through the referral link, was approved, and earned the Spark Cash welcome bonus again. My wife did not receive the referral credit because he was already a Capital One customer.
This rule is as perplexing as it is frustrating. You would think that Capital One would be happy to get word of mouth advertising and have current cardholders advertising their products for them. Apparently they think they can do that well enough without your help for anyone who already has a Capital One card.
Which benefits do Authorized Users get?
Authorized users on the Capital One Venture X card get the good stuff: their own Priority Pass (with 2 guests), Capital One Lounge Access, Hertz President's Circle status (Upon enrollment, accessible through the Capital One website or mobile app, eligible cardholders will remain at upgraded status level through December 31, 2024. Please note, enrolling through the normal Hertz Gold Plus Rewards enrollment process (e.g. at Hertz.com) will not automatically detect a cardholder as being eligible for the program and cardholders will not be automatically upgraded to the applicable status tier. Additional terms apply), and the card's various purchase and travel protections. Best of all, Authorized Users are free to add. This makes the Venture X a great card for hooking up a friend or family member with those benefits.
Can you get your card number right away?
Yes! While I have seen some reports of people who said they automatically received an instant card number after approval, my wife didn't see that option. However, at her next login to the online app, she was greeted with a screen welcoming her to Venture X and prompting her to "swipe up" for a virtual card number. After verifying her information, she was able to get a card number that she can use right away.
While there was a button to link her Venture X to PayPal, it spit out an error message. She then tried logging in to PayPal and linking the card by logging in to her Capital One account, but Capital One did not list the Venture X card as an option to link to PayPal. This is presumably because she hasn't yet received and activated the card. Still, with the virtual number, she can use it right away so that's good enough.
How easy is it to use $300 cardmember year travel credit?
The Capital One Venture X card comes with an annual (cardmember year) $300 credit for bookings made via Capital One Travel. Many readers wonder how easy or difficult it will be to use this credit.
For anyone who books at least $300 in flights per year, the credit should be pretty easy to use. I haven't yet had a chance to take a deep dive into Capital One Travel (and I certainly will), but my initial searches showed prices more or less matched what I found via Google Flights. In a couple of cases, I actually found cheaper flights via Capital One that didn't show up at Google Flights (and there were a couple of itineraries I saw at Google Flights that I didn't see at Capital One), but those situations were rare and on pretty undesirable itineraries.
How long will the current welcome bonus last?
We don't know. I'd bet that not even Capital One knows. I'd expect at least weeks, possibly a couple of months, but those are just guesses based on industry norms. Over the past year, predicting how long bonuses will last has become nearly impossible with many lasting far longer than we'd have expected and some being oddly short.
Do authorized users need to provide a Social Security Number?
I was surprised to find that they don't. In the online form for adding an authorized user, Capital One asked for name and birthdate and they have a field for Social Security Number, but that field is marked optional and it says that providing it helps Capital One identify your AU for the purposes of reporting the account. I had thought from my memory (going back quite a while) that Capital One required the SSN of an authorized user, but apparently not.
Do you need to take 3 hard credit pulls to be approved?
I don't know the answer to this question definitively for the Venture X card nor do I have a recent data point, but in the past I was able to be approved with one bureau frozen. For those unaware, Capital One pulls all three credit bureaus (whereas most issuers only pull one in most cases). Again, my data here is old, but I know years ago when I last applied for a Capital One card, people reported that it was not possible to be approved with two bureaus frozen but that it was possible with one frozen (though obviously not guaranteed). As I noted above, I think the significance of the three pulls is overblown, so my wife didn't bother trying to freeze a report.
What does this mean for the Chase Sapphire Reserve?
This last question is my own. It is one I will need to ponder this year. I have already found the CSR to have questionable value for me. If we can successfully product change one of our other Capital One cards to a SavorOne card for 3x dining, entertainment, and groceries, I think we will likely downgrade the Sapphire Reserve at next renewal as there just won't be a reason for us to keep it and pay the fee. Luckily, I have a long time before I need to take action here. Some will no doubt point to their lack of belief in the sustainability of the Venture X as a reason not to downgrade the CSR, but I think that's silly. If Capital One kills the Venture X benefits, we could always upgrade back to the Sapphire Reserve. That card will likely get changed at renewal. More on that in a future post.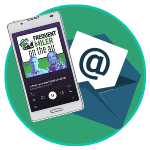 Want to learn more about miles and points?
Subscribe to email updates
 or check out 
our podcast
 on your favorite podcast platform.