MileCards reports that the website that handles companion tickets for the Citi Prestige card, Spirit Incentives, had the following text on their site (now removed):
These benefits will no longer be available effective mid-October 2014. Please refer to the materials that were mailed to you or contact Citi customer service for more.
My guess is that the text was taken down simply because Citi hasn't yet rolled out the change the way they want to (by telling customers that it is an enhancement, most likely), and isn't ready with official language to deal with questions about this.
Currently, the Prestige card is one of the most generous cards for everyday spend for those who do a lot of business with Citi banking, spend a lot on the card, and spend a lot on airfare. This is because of three features that increase points earned and add value:
Relationship Bonus: the more you bank with Citi and the more you spend on the Prestige card, the more you will get as an annual bonus. For example, those with Citi Private Bank relationships who spend over $100K on the card will get a 30% annual bonus.
2X dining: When used at restaurants, this card earns 2 ThankYou points per dollar and 1 point everywhere else.
Flight points: When using the card to pay for flights or awards, you earn flight points, based on miles flown, which become unlocked as ThankYou points when you match those points one for one with base points earned by the credit card. In other words, it's possible to earn 2X points on all spend with the Prestige card.
Flight redemptions: With the Prestige card, ThankYou points are worth up to 1.6 cents towards airfare: 1.6 cents when used to purchase flights on AA or US Airways; 1.33 cents when used for other carriers.
Even without the relationship bonus, those able to earn flight points easily will effectively get 2X for all spend, and if they redeem those points for AA or US Airways flights, they'll get an effective return of 3.2% for all spend (and more for dining). That's a fantastic return.
With a standard $450 annual fee, though, the card is expensive. Currently, benefits such as AAdmirals Club access and the companion pass feature go a long way towards making up for that fee.
For many people, the loss of the companion pass won't be a big deal since it already came with many limitations and didn't always really save money in every situation. However, the less expensive Citi Premier card also used to have the companion pass benefit and flight points, but Citi removed both of those features from the card at once. My guess is that they'll do the same here. If so, the lack of the flight points feature will decimate the card's current high-end earning power.
At this point, we don't really know what is going to happen with the Prestige card. Based on evidence from the Spirit Incentives website, it seems very likely that they'll dump the companion ticket benefit. It is just my guess, though, that they'll also drop flight points. We'll have to wait and see.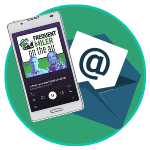 Want to learn more about miles and points?
Subscribe to email updates
 or check out 
our podcast
 on your favorite podcast platform.