Note: We have made updates to this older post to reflect 2020 numbers. The key point — that points cost us something in the way of the opportunity for cash — holds true even with updated data.
Greg might have ruined miles and points for me.
In a post about the Business Gold card, Greg made a comparison that I haven't been able to get out of my head. Here's the paragraph, with the key sentence bolded:
The Amex Business Gold card is the only transferable points option to earn more than 3X at gas stations (the Citi Premier earns 3X).  Still, since multiple cards offer 5% cash back at gas stations (found here), the potential to earn 4X is not so exciting.  If you forgo 5% back in order to earn 4X, that's like buying Membership Rewards points for 1.25 cents each.  That's not a bad price, but I wouldn't personally pay this card's high annual fee just for the privilege of buying points at that rate.
Am I the only person who read that sentence and felt like I've been over-paying for my points? It made me want to take a look at the cost of all of the various points in my pocket.
Tricky mental arithmetic
Just like anyone else in this hobby, I love transferable currencies. They allow me to unlock the best possible values and enable me to use my points for experiences I wouldn't otherwise buy — like first class flights, fancy resorts, etc.
Of course, there is an opportunity cost to earning those miles and points — one could easily earn 2% cash back with no annual fee (or even better as Greg showed last week). For that reason, and because I generally tend to look for good sweet spot opportunities, I tend to value all of my transferable currencies at 2 cents per point for which mental math. Therefore, if a card earning a transferable currency is earning 3x for a purchase, I think of it as the rough equivalent of 6% back.
And I know I'm not alone in that mental fudgery with the numbers. In fact, if you go to our Best Category Bonuses page, you'll see that we even list a column with an approximate percentage equivalence for transferable currencies based on our Reasonable Redemption Values for each point. As an example, the ThankYou Premier earns 3x ThankYou points at gas stations. Because our reasonable redemption value for ThankYou points is 1.45c each, we list the estimated value of the return on spend at 4.35%. That kind of number (or my mental math number which would value the return at about 6%) makes it easier to justify using the ThankYou Premier over a cash back card.
But Greg makes a great point that every time you have made that trade-off, you have almost literally bought a ThankYou point for 1.67c — because you traded away the chance to earn 5% back on that purchase. I think the words "opportunity cost" might soften the blow too much.
While I can't realistically see myself giving up on transferable currencies any time soon, Greg's concept of buying points made re-think it in many scenarios. I suddenly wanted to take a look at the cards that earn the best category bonuses and find out what price we're paying to earn those points over cash back. It was a little trickier than I expected — and my points are more expensive than I'd considered.
Cost of each point
In the chart below, I picked out the card with the overall best category bonus from each of most of the categories on our Best Category Bonuses page (or when return was equal across several cards, I sometimes included more than one). I then listed the best alternative in terms of cash back and the cost per point.
Of course, this is a bit murky. For example, I list the Wells Fargo Propel as the best alternative for hotels since it earns 3x points which can be redeemed for an effective rate of 3% cash back. Of course, you could use the US Bank Altitude Reserve for 3x and then redeem your points for 4.5% back when used towards travel. Some people have certainly mastered the art of getting solid value out of those points. But then you can also use Sapphire Reserve points at 1.5c each — but you're tied down to using them for a specific category, etc. I tried to keep things simple in comparison.
It's also worth mentioning that in some cases, I used a limited-time spending bonus for comparison, which you may consider unfair. In the case of US Supermarket spend, I compared against the Wells Fargo Cash Back Visa, which only earns 5% for the first 6 months and only on up to $12,500 in spend. Funny enough, the cost of a moderate plan for feeding a family of four is $239 per week according to the Internet (though those stats are a few years old), which conveniently comes out to $12,428 per year. If you were to buy grocery store gift cards during those first 6 months to max out the cap, you can likely effectively earn 5% back on a year's worth of groceries (give or take). I felt like it was a fair enough comparison.
Here's the cost of earning transferable points in the following categories (note that the chart below does not consider limited-time COVID credit card enhancements, which in some cases represent better short-term bonus earn):
| | | | | | | |
| --- | --- | --- | --- | --- | --- | --- |
| Category | Best Bonus | Earn Rate | Alternative Card | Alternative Earn | Cost Per Point | Notes |
| Car Rentals | Chase Sapphire Reserve | 3x | US Bank Cash+ | 5% (up to $2K / quarter) | 1.67c | If you spend much more than $2K per quarter, cost per point decreases. |
| Department Stores | Citi AT&T Access More | 3x* | US Bank Cash+ | 5% (up to $2K/quarter) | 1.67c | *AT&T Access More earns 3x at most "online" retail & travel merchants, but only 1x in person (note that this card is no longer available for new applicants). |
| Drugstores | Diners Club | 3x | Wells Fargo Visa Signature Card | 5% (for the first 6mo on up to $12.5K in purchases) | 1.67c | Diners Club hasn't been available since they ran out of plastic like a month or something into issuing it a few years back. |
| Gas | Citi Premier / Diners Club | 3x | Bank of America Business Advantage Cash Rewards Mastercard (with Platinum Honors) | 5.25% (on up to $50K in purchases) | 1.75c | Note that if you do not qualify for business Platinum Honors, there are also a number of 5% options via rotating category cards. |
| US Supermarkets | Amex Gold | 4x (on up to $25K in purchases, then 1x) | Wells Fargo Visa Signature Card | 5% (for the first 6mo on up to $12.5K in purchases) | 1.25c | While the Blue Cash Preferred Earns 6% on up to $6K, I compared to the Wells Fargo card because of its higher cap, though note that the Wells Fargo offer is only for 6 months rather than annual |
| Hotels | | 3x | Chase Sapphire Preferred or Chase Ink Business Preferred | 3% | 1c | The CSR and Chase Ink Business Preferred effectively earn the best cash alternative since points can be redeemed for $0.01 each. |
| Office Supply Stores | | 5x | Amex SimplyCash Plus | 5% (on up to $50K per year, then 1%, US only) | 1c | Note that this is essentially equal since 5x Chase points can be worth 5% back.cashed in for the same value at $0.01cpp. |
| Phone, Cellular, Internet | | 5x | Amex SimplyCash Plus | 5% (on up to $50K per year, then 1%. US wireless telephone servies only) | 1c | Note that this is essentially equal since 5x Chase points can be for the same value at $0.01cpp. |
| Restaurants | Citi Prestige | 5x | N/A | — | — | Those with the Prestige card can redeem points at a value of $0.01cpp, putting it on top for dining rewards whether taken in cash or points. |
| Airfare | Amex Platinum or Citi Prestige | 5x (when booked directly through the airline) | Citi Prestige | 5x (5%) | 1c | Note that if you have the Schwab Platinum card, you could redeem Membership Rewards points at a value of 1.25cpp (6.25% back). |
| Other Travel | Chase Sapphire Reserve | 3x | Costco Anywhere Visa or Wells Fargo Propel | 3% | 1c | There are a number of other cards earning 3% returns on travel. Again, this return is equal given the ability to redeem Ultimate Rewards points at $0.01cpp. |
How this complicates things
The chart above may not seem revolutionary — though truth be told, I'm not sure I'd be willing to pay north of 1c per point as is the case in several categories above. However, it complicated my math in other ways.
Last year, I visited Bora Bora. Flights from Tahiti to Bora Bora can't be booked on miles. However, they can be booked through the Chase travel portal. Flights are typically in the $400's round trip, which sounds very painful for a 50-minute flight (I was aware of the cost before I booked the trip). However, flights could alternatively be booked for around 29,000 Ultimate Rewards points when booked through Chase. Through Manufactured Spending techniques, I figured that my worst-case scenario was that I could generate the points for each person for about $185 in fees and costs — still expensive, but a much more manageable figure.
However, my math on cost only considered my MS costs — not my opportunity cost in earning the points over cash back in the first place or the opportunity cost in redeeming the points for travel rather than cash back. Of course, it's not really accurate to determine my cost for those flights as $185 based on my MS cost to earn the points necessary — my cost is perhaps more accurately $290 since I could have redeemed 29,000 Ultimate Rewards points for that much cash. Still a good discount over full price, but not as nice as it feels to say that the flight only cost me $185. In the current COVID times, that 29,000 points could alternatively be redeemed for $435 worth of purchases at grocery stores or home improvement stores with the Chase Pay Yourself Back feature, which makes it feel like less of a deal yet.
The same obviously goes for hotel redemptions, etc. It may have cost me $185 in fees to generate the points, but the redemption cost me the opportunity to redeem for $290 cash.
A more salient example might be something like using the AT&T Access More card for 3x at online department stores over the US Bank Cash+. I've transferred ThankYou points to Avianca several times to book one-ways on United within US Region 1 for 7500 points each way plus $30.60 in tax. Assuming I'd earned those points at 3x via online department stores, it would have required $2500 in spend for a one-way. That felt like a pretty solid deal. That same $2500 in spend on a US Bank Cash+ (split over two quarters since there is a $2K/quarter cap) would have earned me $125 in cold hard cash – making my total cost for those award flights (in terms of the cash I left on the table) north of $150 one-way. While that still represents a slight discount over the cash price, it's less of a deal than it initially appears.
And the deal gets even worse if I were to use those points through the ThankYou portal, where I'd only get a maximum of 1.25c in value (only still available for Citi Premier cardholders whose accounts were opened before April 10, 2020). If I used those 7500 points to book travel that qualifies for the 1.25c rate, I'd only get $93.75 in travel — a loss of 25% over what I could have earned with the Cash+ card.
Furthermore, the chart above only takes into account using the card that earns the best category bonus for purchases in the left column. If you use a card that earns a lesser bonus, your cost goes up. For example, I have used my Ink Plus card for gas before (that's right, even a blogger like me gets caught out there now and again without the right card in his wallet). I earned 2x — but that comes at a cost of at least 2.5c per point since there are cards offering 5% or more in cash back on gas. I don't actually have a card that offers 5% back on gas — but by choosing not to and choosing to use my Ink Plus, I effectively bought those points at a pretty steep price — much higher than I'd have paid if I were to take cash out of my pocket to buy them from Chase.
Restaurants are another area where cost per point can monkey with your value math. For instance, let's imagine you dined at a restaurant and you paid with the Chase Sapphire Reserve. Since that card earns 3x vs as an example the 4% you could earn with the US Bank Altitude Go card, you're effectively paying at least 1.25c each for your Ultimate Rewards points. While you certainly can get more value out of them, and at the current moment you could redeem them for groceries at a value of 1.5c each, the win just isn't huge. A win is a win, but it's important to keep it in perspective.
Bottom line
Those are just a couple of examples to illustrate that those category bonuses don't always come cheaply. While you'll still catch me paying for groceries with the Amex Gold and using a CSR at restaurants sometimes, I'll be more carefully crunching numbers on redemptions. Greg has mentioned his gradual lean towards cash back simply because his transferable balances dictate that it's time to diversify. While I don't feel like I have nearly as many transferable points as I'd like, I think the cash back alternatives are an important consideration that I probably need to think about a bit more. I lied a bit at the top of this post — Greg didn't really ruin miles and points for me. I know there are plenty of spots where I can get outsized value out of the points. But he definitely made me consider the cost of category bonuses more carefully, and I think that's a good thing.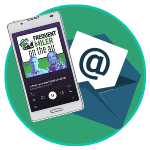 Want to learn more about miles and points?
Subscribe to email updates
 or check out 
our podcast
 on your favorite podcast platform.