Beware what you ask for.  In the past, via Card Talk, we've helped people save a ton of money or helped them reach their aspirational travel goals.  In this edition of Card Talk, we went the other way.  We are encouraging our latest guest to spend more, without getting new card bonuses.  During our conversation we encouraged Key to hold off on new applications, keep her most expensive cards, and in this Card Talk companion post I'll argue that she should add the $550 Chase Sapphire Reserve card to her lineup.
On the Card Talk episode, Key was looking for an overall credit card portfolio tune-up.  She wondered if she should sign up for new cards now or wait until she falls below 5/24 in February? Should she drop any of her cards that have high annual fees? What can she do with the many airline fee credits that she has from her current set of cards?  And what's her best path toward restoring the ability to transfer her Ultimate Rewards points to Hyatt after having downgraded her Chase Sapphire Preferred card to a Freedom card?
Chase's 5/24 Rule: With most Chase credit cards, Chase will not approve your application if you have opened 5 or more cards with any bank in the past 24 months.

To determine your 5/24 status, see: 3 Easy Ways to Count Your 5/24 Status. The easiest option is to track all of your cards for free with Travel Freely.
Amex Gold Card
We came so close to recommending that Key drop her $250/year Amex Gold card. She does earn lots of points with the card thanks largely to having installed the card on her family members' Apple Pay accounts (they use the card for groceries and reimburse her separately).  But she also has the $95 Citi Premier card and so can easily get 3X for groceries and dining instead of the Gold card's 4X.
At the last moment, though, I asked a key question (see what I did there?).  Does Key make good use of the card's $10 per month dining credits?  The card automatically reimburses up to $10 per month for purchases at Boxed.com, Shake Shack, Seamless/Grubhub, Cheesecake Factory and Ruth's Chris Steakhouse.  Her answer was yes: she has lunch at one of these places every month anyway.  As a result, she easily gets $120 reimbursed each year.  We also know, from other parts of the conversation, that she has been good about getting value from her cards' airline fee credits each year.  The Gold card offers $100 per year in airline fee credits.
Overall, the Gold card costs $250 per year, but Key gets $220 back in reimbursements! In my opinion, the Gold card is a definite keeper for Key.
Amex Gold Card Verdict: Keep
Amex Business Platinum
The $695 Business Platinum card is loaded with perks.  Standard perks include, among other things:
Up to $200 a year in statement credits for airline incidental fees
Up to $400 a year in statement credits for Dell purchases ($200 Jan-June; $200 July-Dec)
Airport lounge benefits
Marriott and Hilton Gold status
35% Airline Bonus: Get 35% of your points back when you redeem points through Amex Travel for either a First or Business class flight on any airline, or for any flights with your selected airline.
This year, though, there's more:
$20 per month rebate for cell phone service (May-Dec)
20 per month rebate for shipping services (May-Dec)
Plus, cardholders are being given $200 for renewing this year!
During the conversation, I stated that Key should absolutely renew this year because of the temporary enhanced perks.  However, having now more closely examined information she provided to us, it looks like her renewal will happen in December.  This means that, with the exception of the $200 renewal offer, she can take full advantage of all of the enhanced perks even if she cancels at the end of the year (or in January).
So, the question, really, is whether Key should renew at the end of this year for the one-time price of only $395 (note that the annual fee at the time of writing this post was $595 and that offer has since expired).  We know that in 2021 she'll fully use the $200 in airline fee credits and the $200 in Dell credits (which were only up to $200 when we originally wrote this post, but now the benefit is up to $400 per year), but its doubtful that she values the Dell credits at anywhere near face value.  So, let's call it equivalent to $300 in rebates.  Her net cost then to renew for 2021 would be $395 – $300 = $95.
Key told us that she often uses the Business Platinum's 35% airline bonus.  Other than that, she didn't mention using other perks.  Still, for a net renewal cost of around $95, I think that it makes sense for Key to renew one more time.  I don't think I'd argue the same at the end of next year though.
Amex Business Platinum Verdict: Keep for one more year

Delta Platinum
The $250 Delta Platinum card offers a free round-trip companion ticket each year upon renewal (see this post for details).  The card also offers a path towards elite status, but Key wasn't interested in that feature and wanted to cancel the card.
Was she getting good use out of the companion ticket?  She said yes.  Every year she was using it to book a round trip ticket for her parents and she was saving much more than $250.  Based on that, it seemed like this was a no-brainer to keep.  However, Key is also loaded with airline credits that she'd like to make use of.
During the conversation, I was leaning towards recommending keeping the card.  Upon reflection, though, I realize that some of Key's credits may be expiring within the next year or so.  It's much better to use those credits than to save a little bit of money with the companion ticket.
I think that Key's best bet is to wait until the 2020 companion ticket is deposited in her Delta account and then see if Amex will let her downgrade to the fee-free Delta Blue card.  This way, if she ever changes her mind about the companion ticket, she can upgrade again before her anniversary date in order to resume earning companion tickets.
Delta Platinum Verdict: Downgrade after earning companion ticket

Ritz
Key wondered if she should keep her $450 Ritz card.  This one was easy.  Yes!  Key gets great value from the Ritz card's best features:
Annual 50K hotel certificate upon renewal
$300 annual credit for airline incidentals
Priority Pass Select with unlimited guests
Free authorized users, each of which is eligible for their own Priority Pass cards
Key has supplied all of her family members with free authorized user cards, along with Priority Pass cards and she reports that they love the lounge and restaurant benefits that the cards offer.  Plus, Key reports that she makes good use of the 50K hotel certificate and the $300 in travel credits each year.
Ritz Verdict: Keep!
Chase Sapphire Reserve
One of Key's questions was around the best way to restore her ability to transfer Chase Ultimate Rewards points to loyalty programs, specifically to Hyatt.  She lost this ability when she previously downgraded her Sapphire Preferred card to a Freedom card.
Key has multiple Freedom cards and fee-free Ink Business cards.  As a result, she can most likely upgrade a Freedom card to either the Sapphire Preferred or Sapphire Reserve; or upgrade one of her Ink Business Unlimited cards to the Ink Business Preferred.  With any of these three she will have the ability again to transfer points to loyalty programs.  See our Chase Ultimate Rewards Complete Guide for details.
During our conversation, Nick asked if the Sapphire Reserve card would best fit her needs.  Since this one costs $550 and the other two options cost only $95 per year, I was skeptical.  For this post, though, I ran the numbers and changed my mind…
Chase Sapphire Reserve Basics:
Since I don't know how much Key values the Sapphire Reserve benefits listed as "other stuff," I'll run the numbers based on just the stuff I'm confident about:
Effective annual fee: $263.50
We know from our conversation with Key that under normal circumstances she can quickly and easily spend down travel credits like the $300 travel credit provided by the Sapphire Reserve card.  That said, the $300 travel credit doesn't earn points for spend, so we should value it less than face value: $300 – (900 points x 1.5 cents per point) = $300 – $13.50 = $286.50.  The effective annual fee, then is $263.50 ($550 – $286.50 Travel Credit).
Is the Chase Sapphire Reserve worth $200 more than the alternatives?
The two other cards that allow point transfers from Chase Ultimate Rewards (Sapphire Preferred and Ink Business Preferred) cost $95 per year.  That's $168.50 cheaper than the Sapphire Reserve. So, to justify moving up to the Sapphire Reserve, we would want Key to gain more than $168.50.  Let's somewhat arbitrarily round up the $168.50 and say that if she comes out $200 ahead by having the Sapphire Reserve compared to the others, then it's a keeper.
There are primarily two ways in which the Sapphire Reserve card is more rewarding than the other two cards: rewards earning rate and redemption value when spending points.
Rewards earning rate: The Sapphire Reserve earns 3X for travel & dining.  It's easily better than the Sapphire Preferred (2X travel & dining), but it's not clearly better than the Ink Business Preferred (3X travel, shipping, internet, cable, phone, and advertising).
Redemption value: When redeeming points for travel (or for Chase's Pay Yourself Back feature), points are worth 1.5 cents each with the Sapphire Reserve card.  With the other two cards, points are worth only 1.25 cents each.
Since we don't know if Key will earn more points with the Sapphire Reserve compared to the Ink Business Preferred, we'll look only at point redemption value.  How many points will Key have to redeem each year to make the Sapphire Reserve worthwhile?  The answer is pretty simple.  If Key redeems $1000 worth of rewards at 1.5 cents each year, then the Sapphire Reserve is the best option for her.  Here's the math:
$1,000 in rewards at 1.5 cents per point = 66,667 points redeemed.
$1,000 in rewards at 1.25 cents per point = 80,000 points redeemed.
For $1,000 in rewards, the Sapphire Reserve card saves 13,333 points.
At 1.5 cents per point, 13,333 points = $200.
Based on our conversation with Key, I believe that she routinely redeems for more than $1,000 in travel each year.  That makes the Sapphire Reserve a winner for her.
Chase Sapphire Reserve Verdict: Upgrade!
Watch the Card Talk Video: Gold is Good. Chase Sapphire Reserve Is Key.
Conclusion
We're feeling generous with Key's money.  We talked Key into keeping her most expensive cards and (probably) into adding another one.  Overall, we believe that she is getting great value from the ultra-premium cards she has: Amex Gold Card, Business Platinum Card (at least for now), and the Ritz card.  The one expensive card she should probably drop is the Delta Platinum card.  But, lest you think we're saving her a little money, I'm now recommending that she add the $550 Sapphire Reserve card to the mix.  I ran the math and determined that Key will come out ahead with this card.
Sometimes saving money isn't the best answer.  When credit cards are significantly more rewarding than their annual fee, then they're usually worth keeping.  That's why I keep quite a few ultra premium cards and why I think that Key should too.
For help with similar decisions of your own, see this post: Which Premium Cards are Keepers?
If you're interested in participating in a future Card Talk, please leave a comment on our Card Talk page.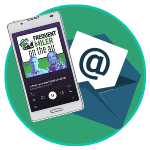 Want to learn more about miles and points?
Subscribe to email updates
 or check out 
our podcast
 on your favorite podcast platform.