JetBlue TrueBlue has launched its new loyalty program today, complete with new levels of elite status and ways to earn recognition along the way even before earning status. These changes were announced last December and progress toward them has been tracked "behind the scenes" since the beginning of the year, but today marks the official launch and with that launch are publishing this complete guide to the new program.
JetBlue TrueBlue Overview
JetBlue TrueBlue is the loyalty program for JetBlue Airlines. On May 10, 2023, JetBlue transformed TrueBlue into a new system that rewards loyalty both in terms of flying on JetBlue as well as through spending with partners, including JetBlue credit cards, JetBlue Vacations, and more.
The most notable changes in the new program are the ability to earn elite status through a mix of credit card spend and JetBlue spend as well as the chance to earn valuable perks even before reaching elite status. The "tile" system is somewhat likely to confuse those customers who would earn some choice perks, but the idea of rewarding consumers for loyalty beyond flights is one that was pioneered by American Airlines and it's great to see it expand here with JetBlue.
JetBlue TrueBlue Pros and Cons
Pros
Earn credit toward elite status in many ways: through JetBlue spend, through credit card spend, and through spend on partners like American Airlines, JetBlue vacations, and Paisly by JetBlue
Earn choice benefits well before reaching traditional levels of elite status
It is possible to earn upgrades to Mint service (JetBlue's premium cabin / business class offering), which is widely considered to be one of the best (if not the best) domestic business class experience and a competitive international product
Cons
New "tile" system will likely be confusing for many
Can not repeat "choice" perk picks, which will leave some to choose perks that won't be valuable to them
Can not yet redeem TrueBlue points with partner airlines except for Hawaiian Airlines flights (though JetBlue says that partner redemptions are coming later in 2023).
Ways to earn JetBlue TrueBlue points
Flights
Members earn:
3 base points per dollar spent on all fares except Blue Basic (which only earns 1x)
3 bonus points per dollar for booking on JetBlue.com or via the JetBlue app (1x bonus on Blue Basic)
3 additional bonus points per dollar for Mosaic members (applies to all fares)
200 points for Even More Space Seats
300 points for booking your pet
6 points per dollar on the flight portion of JetBlue Vacations packages (and 1 point per dollar on the hotel portion)
JetBlue credit cards
There are several JetBlue credit cards through which you can earn TrueBlue points (and now also 1 TrueBlue tile for every $1,000 in purchases). Some feature bonus categories that typically aren't the best on the market but might make the card using if you also value the chance to earn toward tiles. Additionally, all three credit cards earn a category bonus on JetBlue flights (though consider the importance of travel protections when choosing which card to use for flight purchases).
Note that Barclays also occasionally sends out targeted spending offers to earn additional points per dollar spent, sometimes in specific categories. This often happens around renewal time, with bonus points set to post after you have renewed the card.
For more information on each card, see the credit cards section of this post.
Transfer from other programs
You can transfer points 1:1 from Chase Ultimate Rewards or Citi ThankYou rewards to JetBlue TrueBlue. Transfers from Amex Membership Rewards are 250 Membership Rewards points to 200 TrueBlue points and incur an excise tax from Amex.
See our Current Point Transfer Bonuses page for current transfer bonus information.
Non-flight options for earning points
JetBlue offers several key ways to earn points beyond spend on flights:
JetBlue Vacations. Earn 6 points per dollar on the flight portion of your vacation booking + 1 point per dollar on the hotel booking portion.
Paisly by JetBlue. This is JetBlue's booking service for rental cars, hotels, and activities. This could be interesting for those looking to amass JetBlue points and credit toward elite status since bookings with both earn tiles (1 tile per $100 spent) and TrueBlue points. Earn:

100 points per day on rental cars (200 points per day for Mosaic members. Through 6/18/23, earn 300 points per day (or 600 points per day for Mosaic members) on Avis and Budget rentals (up to 5 days).
1x on hotels and vacation rentals
1x on activities and theme park tickets
5x on travel bags for a limited time (including some bags by Briggs & Riley)

TrueBlue Dining. This is the JetBlue-branded version of Rewards Network Dining. Link your credit card with the program and earn 3x TrueBlue points per dollar spent at participating restaurants, bars, and clubs. Note that you can only link your card to one airline dining program at a time (linking with TrueBlue will de-link that card from other airline dining programs).
TrueBlue Shopping. This is the JetBlue shopping portal, where you can earn points on purchases at a wide range of retailers.
JetBlue card-linked offers. This is the "in-store" version of the shopping portal.
Amazon.com. Earn 3 TrueBlue points per dollar spent on Amazon while in-flight on JetBlue.
Jet Opinion. Earn points for completing surveys.
Spend Miles
Award Booking Tips and Partners
Currently, JetBlue TrueBlue points can be redeemed to purchase airfare on JetBlue-operated flights, which happens at a set value per point (around 1.3c per point against most fares). Note that JetBlue Plus and JetBlue Business cardholders earn a 10% rebate on TrueBlue points used for award redemptions.
Keep in mind that domestic JetBlue flights can sometimes be booked with American Airlines miles and can sometimes be a better value booked via AA. Economy class costs 12.5K American Airlines AAdvantage miles each way when available and Mint class costs 50K miles each way when available (but American Airlines miles can not be used to book transatlantic flights).
While JetBlue has partnerships with American Airlines, Icelandair, Qatar Airways, Singapore Airlines, and several other airlines, it is not currently possible to redeem JetBlue TrueBlue points on any partner other than Hawaiian Airlines. However, during the launch event for the new TrueBlue program, JetBlue mentioned that they expect to roll out partner redemptions by the end of 2023.
TrueBlue points can be redeemed for travel on Hawaiian Airlines. Pending award availability, here are the prices for awards on Hawaiian Airlines (note that all prices are one-way):
US West Coast to/from Hawaii:

22K points in economy class
45K points in business class

US East Coast to/from Hawaii:

30K points in economy class
70K points in business class

Inter-island Hawaii flights

6K points in economy class
12K points in business class

International destinations

Hawaii to/from international

30K points in economy class
70K points in business class

Mainland US (East or West Coast) to/from international

70K points in economy class
120K points in business class
Award Change & Cancellation Fees
Blue Basic fares are subject to a change/cancel fee of $100 for travel within North America, Central America, or the Caribbean, or $200 for all other routes. There are no change or cancellation fees for other fare types.
JetBlue TrueBlue Elite Status
What are Tiles and how do you earn them?
Tiles are JetBlue's new metric for earning benefits and eventually levels of elite status. Since JetBlue's elite status levels are called "Mosaic", the idea is that you collect "tiles" to form your own "Mosaic".
Most airlines require earning some type of "Tier Points" or "Qualifying Points" or "Loyalty Points" to earn elite status — but rather than calling their units "points", JetBlue is calling the units earned toward elite status by a new name: "tiles". You'll need to earn a certain number of "tiles" to reach status (and various benefits along the way).
You earn 1 "tile" for every $100 spent on JetBlue flights, JetBlue Vacations, Paisly by JetBlue, or American Airlines. You also earn 1 tile for every $1,000 spent on a JetBlue credit card. You can mix and match and earn tiles from both. For instance, if you spent $1,000 on a JetBlue Vacations booking and put the charge on your JetBlue credit card, you would earn 10 tiles from the Vacations package (10 x $100 spent) and 1 tile from $1,000 spend on a JetBlue credit card for a total of 11 tiles.
It is worth mentioning that Paisly by JetBlue offers the chance to earn tiles on hotel bookings, rental car bookings, activities, and theme park tickets. You can even earn on Travel Bags purchased via Paisly. For those who value JetBlue perks and elite status, the chance to earn tiles could provide a decent incentive for purchasing some of these things through Paisly.
You earn choice elite perks with every 10 tiles earned and elite status levels begin at 50 tiles.
Perks earned with Tiles (prior to elite status)
At 10, 20, 30, and 40 tiles earned, JetBlue will allow members to select one of the following benefits:
5000 bonus points
Early boarding (Group B). Basic economy fares are excluded, but otherwise this benefit would apply to all of your subsequent flights.
Free alcohol drink on board: first beer, wine or liquor on each flight (must be 21 years old or older)
Priority security where available.
One-time double points on a JetBlue Vacations package. Note that the fine print indicates that members selecting the JetBlue Vacations Bonus perk will earn this benefit on the 6 TrueBlue points per eligible dollar spent on airfare and 1 TrueBlue point per eligible dollar spent on hotels, car rentals, cruises, and transfers calculated based on the member's individual proportionate share, as determined by JetBlue, of a JetBlue Vacations package booking. You don't earn bonus points on the expenses for other travelers on the same booking, nor on any Mosaic bonus or other promotional bonus.
You can only choose each benefit one time, so if you make it through all four levels you will end up with four of the five options (and if you make it all the way to 50 tiles, you get the last of those benefits also).
This is probably most interesting for those who would only earn 10, 20, or 30 tiles. For instance, if you put $10K spend on a JetBlue credit card and chose 5,000 bonus miles as your first perk, that would work out to an effective 1.5 JetBlue miles per dollar spent on that first $10K. You may alternatively place more value on early boarding or a free alcoholic drink on each flight and find it worth spending toward one or two of those perks.
Keep in mind that the American Airlines loyalty program is an alternative option to trigger some similar benefits. There are a multitude of ways to earn Loyalty Points in the American Airlines program and American Airlines Gold status (earned with 40,000 Loyalty Points) will get you priority security and check-in and also 1 free checked bag and complimentary Even More Space seats at check-in. You would miss out on the chance to earn perks like priority security and a free alcoholic drink on each flight, but the value of perks like those will really vary by individual. For instance, if you have CLEAR or TSA PreCheck, which are services covered by perks on some credit cards, you may not care about priority security. Obviously the calculation will vary significantly depending on personal circumstances, but it's worth comparing the programs.
Elite Status Requirements
When this new program launches sometime in Spring 2023, there will be four levels of JetBlue elite status. Requirements and benefits are as follows:
Mosaic 1 (50 tiles)
All of the perk choices from 10-40 tiles.
Mosaic boarding
2 free checked bags
Even More Space extra legroom seats at check-in, if available
Free same day changes
Priority check-in, phone and chat
Complimentary upgrades on Heathrow Express
Mosaic 2 (100 tiles)
All of the perks of Tier 1
Extra legroom seats at booking
Mosaic 3 (150 tiles)
All of the perks of Tiers 1 and 2
Four Mint upgrade certificates that enable you to book in "Core" and upgrade to Mint (pending availability). Transatlantic routes require 2 certificates, per person, per segment, while all other routes require 1 certificate per person, per segment, to move to Mint.
Mosaic 4 (250 tiles)
Ongoing perks from previous tiers
Two additional Mint upgrade certificates.
Four complimentary one-way BLADE Airport helicopter transfers between Manhattan and New York JFK or Newark.
Additionally, when you reach each of the four tiers above, you'll be able to select one new perk from the following options:
FoundersCard Blue Membership
Pet Fee Waiver
$99 Statement Credit on JetBlue Plus or Business Credit Card
20 elite tile bonus: Get or gift 20 tiles
15,000 bonus points
Priority access to Mint Suite selection (excluding row 1 Mint Studio)
Based on the wording, I think that these will work the same as the initial choice benefits in that you will be able to choose each one time.
Credit Cards
Consumer
Business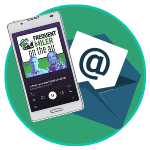 Want to learn more about miles and points?
Subscribe to email updates
 or check out 
our podcast
 on your favorite podcast platform.