This week's United Mileage Plus devaluation was significant. In fact, it was significant enough that they have walked it back to some extent, with partner awards that were pricing at 102,400 miles a few days ago now down to 88K miles each way. While that's better than the initial bad news, United has nonetheless put the writing on the wall: they clearly intend to get to more than 100K miles each way for partner business class awards to and from Europe (and economy class awards still appear to have been pretty significantly increased). That stinks for anyone who was hoarding United miles and I don't have enough consolation for you. But the moral of the story is not to abandon hope, but rather to not transfer Chase Ultimate Rewards points (or Bilt Rewards points) to United because those currencies offer better options for booking Star Alliance awards. And given the massive initial increase in redemption rates with United miles, I'll take a gamble at a prediction: things might (eventually) get better for those savvy enough to use foreign transfer partners.
United Mileage Plus miles are worth less (but not worthless)
With this week's devaluation, United award rates have increased to levels that offer lower value than competitors. That's not to say that United Mileage Plus miles are now worthless, just that they are worth far less than they were before the devaluation. That is especially true because of the fact that they have now shown what we have long expected: a major devaluation can come without notice or notification and could lead to increases of as much as 45% overnight. We don't know when United is going to raise prices and we won't know until we notice — and United clearly has no qualms with making a steep increase.
That should eliminate your faith in United MileagePlus miles moving forward. Again, that's not to say that United miles are worthless — their partner redemptions are still far better than Delta's. And let's recognize that while United has abandoned publishing an award chart, they haven't abandoned having an award chart. That is to say that awards are not regularly dynamic and aren't tied to the cash price of a ticket — whether you want to book a Lufthansa award taking off tomorrow or next month or ten months from now, it costs the same number of miles (which was 102,400 miles the other day but now seems to be down to 88,000 miles one way). While I don't like the new pricing at all, it is still better than the outlandish prices Delta charges for partner awards to and from Europe. And award prices to other regions aren't as far out of line (and in fact, at least initially, awards to most other regions were cheaper than awards to and from Europe, though I wouldn't expect it to stay that way for very long).
And if you want to fly United domestically, MileagePlus miles may still be the ticket in the sense that they release such little award availability to partners (and the awards that they do release to partners are often highly undesirable). But paying north of 100,000 miles for a partner business class award to Europe just doesn't feel like beating the system. United must have temporarily recognized that, so they dropped those partner awards to 88K — but how long will they stay there? They make no promises, so I wouldn't hoard United Miles moving forward.
Best Star Alliance alternatives for Chase Ultimate Rewards holders for travel to Europe
Since the brunt of the devaluation was awards to Europe, this post will focus on those primarily interested in travel to and from Europe.
If you are someone who used to transfer a lot of Chase Ultimate Rewards points to United for trips to Europe, you may now want to consider Air Canada Aeroplan or Singapore KirsFlyer more closely. If you primarily counted on flying United, particularly with domestic connections on United, these programs likely won't be an even replacement since United doesn't make many domestic connections available to partners. But if you primarily redeemed your United miles for long-haul Star Alliance awards, and/or if you can position to international gateway cities relatively cheaply, Air Canada Aeroplan or Singapore KrisFlyer now look better than United MileagePlus.
Air Canada Aeroplan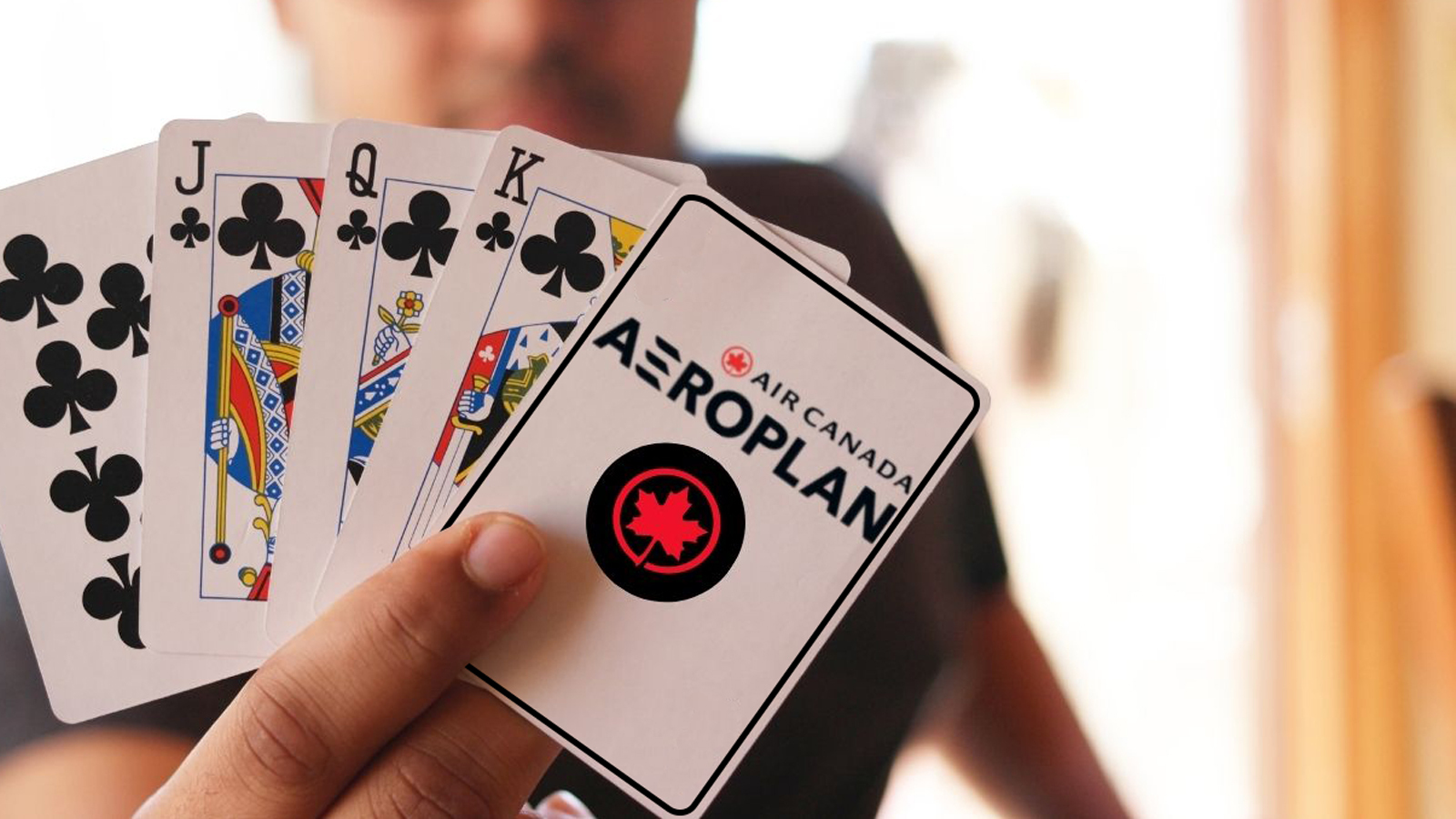 Pros:
Better award pricing for premium cabins between much of the US and Europe (itineraries of 6,000 miles or fewer are the sweet spot)
Offers "Flexible Awards" that cost more miles but can be cancelled without a fee
Offers changes and cancellations on "lowest award" prices of about $75 USD to change and about $111 USD to cancel
Stopover on a one-way award for 5,000 miles
More partners than United
Cons:
Not a great option for those located in the Southwest of the United States since the distance may push beyond the 6,000 mile band
Change and cancellation fees on lowest award prices aren't outlandish, but they aren't cheap
Not a better option in economy class
Air Canada Aeroplan offers a complex region-and-distance-based award chart, but the short story is that many business class awards from the East Coast / Central United States to Europe will run you either 60K miles each way or 70K miles each way. You can add a stopover to a one-way award for 5,000 miles. There are a lot of possible routes that would cost 75,000 miles with a stopover between the US and Europe. Aeroplan won't be your replacement program if you're looking to fly economy class (see the Singapore section below), but it is a solid option for a large number of people given this United devaluation.
Here are the award chart prices for travel between North America and the Atlantic Zone (which includes all of Europe) on Star Alliance partners:
0-4,000 miles flown

35K economy
60K business
90K first class

4,000-6,000 miles flown

40K economy
70K business
100K first class

6,000-8,000 miles flown

55K economy
90K business
130Kfirst class
Since Aeroplan has a distance-based award chart, those in the Southwestern United States may cross into the next distance band at 90,000 miles one-way, which isn't better than United's new partner award pricing (but still beats the 102,400 miles they were charging as of a few days ago).
If you are concerned about flexibility, you can still get that with Aeroplan since they offer both "Lowest Reward" fares and "Flexible fares". If you're booking speculatively, you can pay a premium for an award that can be changed / cancelled for free. I argued earlier this week not to overvalue flexibility, but the bottom line is that it is valuable for those who want to be able to tinker with their awards multiple times. The 60K band would cost 74,000 miles for a fully flexible award and the 70K distance band would cost 85,000 miles at the fully flexible rate.
Of course, as I argued earlier this week, if you think the odds are better that you won't need to change or cancel, you might be better off in the long run gambling on the "lowest reward". If you book the low reward and you need to change or cancel, the fees are on the high side but not outlandish: it costs $100 CAD to change (about $74) or $150 CAD to cancel (about $111).
Finally, keep in mind that Air Canada Aeroplan offers greater availability on their own flights (and better pricing in some cases for elite members), which may open up additional routings via Canada. The flip side of this is that you won't have access to many domestic connections on United. If you're not located in a gateway hub from which you can fly to Europe, you may need to consider booking a separate positioning flight to get to a city like Chicago, New York, Boston, Washington, DC, etc. Keep in mind that (depending on your desired award itinerary), this may cost you a net less than booking a partner award via United even if you have to spend a bit of money on the positioning flight.
Also keep in mind that in addition to Star Alliance airlines, Air Canada partners with Air Serbia, giving you yet another option to cross the pond.
Singapore KrisFlyer
Pros:
Better pricing than United for Star Alliance awards to/from Europe in both economy class and business class
Same award prices from anywhere in North America
Reasonable change and cancellation fees ($50 change fee / $75 redeposit fee)
Cons:
No stopovers on Star Alliance awards
More expensive than United (currently) for awards on United metal
Hard mileage expiration policy
Singapore KrisFlyer is an unlikely hero in the sense that I've had in mind that their Star Alliance award pricing was high — at least until United did its thing this week.
However, Star Alliance economy class awards between North America and Europe cost 30,500 miles each way, which is far better than paying United 40,000 miles each way.
Business class costs 81K miles each way on Star Alliance airlines, which beats United — and if your itinerary would cover more than 6,000 miles, it beats Air Canada Aeroplan's next distance band also.
The biggest problem for Singapore KrisFlyer is the hard expiration policy on miles: your miles expire after 36 months with no way to extend them. You must use them within 36 months or lose them. That's not very customer-friendly and it means that Singapore isn't a good place to hoard miles — it's a good place to transfer when you're reasonable sure that you will keep your itinerary or be able to book another one with your Singapore miles in short order.
Best Star Alliance options for travel to Europe for those collecting Bilt Rewards
Air Canada Aeroplan
Bilt Rewards also transfer 1:1 to United MileagePlus. If you were planning to transfer your Bilt Rewards to United to book Star Alliance awards to and from Europe, like an Ultimate Rewards holder, you could consider Air Canada Aeroplan to be a good alternative.
Turkish Miles & Smiles
Bilt Rewards members have another (albeit tough-to-recommend) alternative: Turkish Miles & Smiles.
Pros:
Cheapest one-way Star Alliance award pricing to Europe at 45K miles each way
Some awards can be booked online relatively easily
Cancellation fee is reasonable ($70), though the redeposit of the miles may or may not be instant
Cons:
Turkish passes on surcharges, which are very high on Lufthansa, SWISS, Austrian, and Brussels Airlines and not cheap on Turkish
Customer service can be awful
Many awards can not be booked online
If you are new to Turkish Miles & Smiles, you won't be able to book tickets for other people online (you should be able to do so over the phone or via email)
Cancelling an award can be tough
I love Turkish Miles & Smiles, but I have to recognize that this is not a program for beginners. The good news is that Star Alliance economy class awards to and from Europe cost 30K miles each way and Star Alliance business class awards cost just 45K miles each way.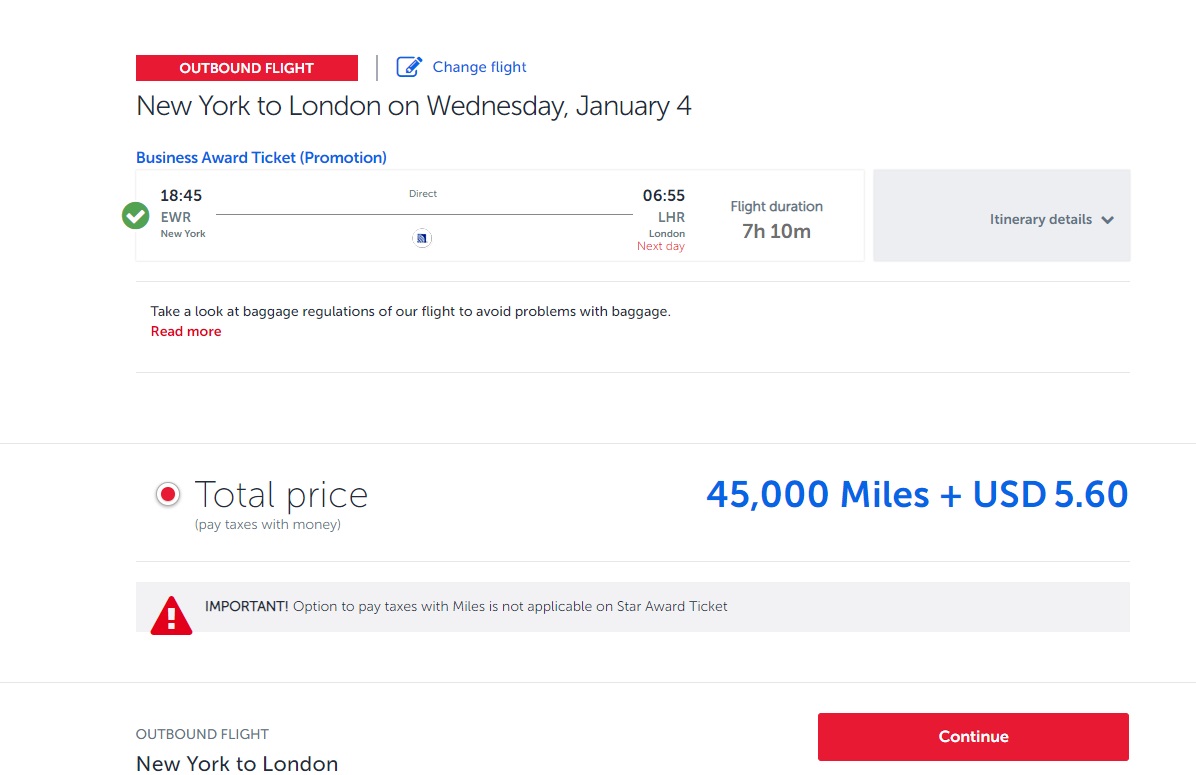 Unfortunately, booking awards via Turkish can be a challenge.
Turkish often doesn't show awards online that should be available
You can usually book those awards that are available to Star Alliance airlines via email, but it might require emailing many different ticket offices to get a response
Phone agents often aren't helpful
To that last point, phone agents often won't see availability (even on routes that can be booked online) — and the situation isn't much better if you are unlucky enough to have to deal with a significant flight delay or cancellation.
Still, if you want some adventure with your award booking, Turkish can save you a lot of miles. You'll want to focus on flights operated by United, SAS, Air Canada, and TAP Air Portugal to avoid carrier-imposed surcharges (or LOT Polish, which has reasonable surcharges).
Collectors of other transferable currencies can consider Avianca LifeMiles
If you weren't focusing on a Chase Ultimate Rewards or Bilt Rewards-centric strategy, your other solid option for booking Star Alliance awards to/from Europe is Avianca LifeMiles. You can transfer Amex Membership Rewards points, Capital One Miles, or Citi ThankYou Rewards to Avianca LifeMiles.
Pros:
Reasonable Star Alliance award pricing

20-30K miles each way in economy class between the US and Europe
60 or 63K miles* each way in business class between the US and Europe (*note that there are some routes that price differently and mixed-cabin awards can be cheaper)
87K miles each way in first class

Hackable awards (mixed-cabin means you can pay less)
Some awards price less than expected
Frequent transfer bonuses make prices even cheaper
Cons:
High fees for changes ($150) and cancellations ($200)
Buggy website that doesn't always show the awards you want to book
Reputation for poor customer service
Avianca LifeMiles are a great option to keep in mind if your plans are locked in (and you can therefore accept the fact that you can't reasonably change or cancel).
Awards to and from Northern Europe are cost 20K in economy class, which is your best deal for Star Alliance economy class to and from Europe.  If you're able to take advantage of the current 15% transfer bonus from Amex, that's fewer than 18K points transferred.
The rest of Europe officially costs 30K miles each way in economy class, but many routes price less than 30K for no known reason. I've shown before that Denver to Brussels is one such route, pricing here at 23K miles one way.
Business class awards are even more interesting in that some routes price far lower than expected (for instance, New York JFK to Lisbon costs 35K miles in business class, whether on TAP Air Portugal or Brussels Airlines).
Furthermore, if you book a mixed-cabin award where your long-haul flight is in business class but you also have a long economy class connection on one end of the trip, Avianca roughly charges a prorated award cost related to the percentage of the total distance that is flown in economy times the economy class award price and the percentage that is in business times the business class price. See Avianca LifeMiles' awesome mixed-cabin award pricing: First class for less for more detail.
The biggest hang-ups with Avianca LifeMiles are high fees to change or cancel (and based on reports I've read, it likely won't be possible to change, so you'll instead need to cancel and redeposit will not be instant) and poor customer service. To that last point, I've heard plenty of horror stories, but my recent experiences with Avianca customer service have been surprisingly good. I have made a couple of manual bookings via email this year that went pretty smoothly. Just last night, I booked a Star Alliance award from Europe to the US and the website errored out on the payment page, but I was able to call Avianca and give them the confirmation number that showed on the screen while it was spinning and they found the reservation and were able to take payment over the phone in a single call (tickets were issued on the call). I wouldn't expect help if my flights get significantly changed in schedule, delayed, or canceled — but my booking experiences with Avianca have gone OK. That's not to say that their processes make sense (including needing to enter a PIN to verify your account and then enter a PIN again to verify again before entering your credit card number on a phone call for example). However, in the end, I've mostly gotten what I wanted out of LifeMiles.
I should add that getting what you want out of the website can be tough. Sometimes, the LifeMiles site doesn't show itineraries available that should be available. One thing to try when it doesn't find the flights you know should be available is changing the drop-down menu above your city selections from "Smart Search" to "Star Alliance" or an individual airline partner. This can change the results….you have to outsmart the smart search.
When you further consider transfer bonuses, LifeMiles gets even better. There is a current 15% transfer bonus from Amex Membership Rewards points, so I was able to transfer about 55K points per passenger to Avianca to book my business class award (which cost 63K Avianca LifeMiles). Despite the fact that Amex says that transfers will take 72 hours, my points transferred immediately (as did the 15% bonus). I should note that some people have reported transfers not completing until overnight hours, which obviously could be a problem when you're trying to book an award that may not stick around.
Still, given the difference in award cost over United, I think Avianca remains a solid option.
Will all programs devalue in a similar way?
Over the past couple of years, we've seen Delta, Alaska, and now United have effectively eliminated award charts and increased award redemptions pretty dramatically. Will Air Canada, Singapore, and Avianca LifeMiles (my example alternatives above) do the same thing?
We obviously don't know for sure, but I really doubt that Air Canada will eliminate award charts any time soon. The US market is their future given the massive size. The entire population of Canada is just over 10% of the population of the United States. Even if every man, woman, and child in Canada got an Air Canada credit card, Aeroplan probably stands to gain more in the US market. Since they have no home field advantage here, it seems that they have high incentive to remain attractive to US customers.
And it's worth noting that Air Canada Aeroplan executives are noted "miles nerds". They crafted the most creative award chart in the industry at least in part because their people enjoy this stuff as much as we do. I just don't see them walking back the efforts they have made to create an interesting award chart and a far better array of partners than other airlines.
Will Air Canada Aeroplan increase prices of awards? Of course. All prices rise over time. Will they eliminate award charts and increase the price of awards by 33% overnight? I'd certainly bet against it.
I am less confident about Avianca. After all, they did stop publishing their award chart a few years ago, though it is notable that they have still stuck with their same award pricing for years since they stopped publishing award charts. Just as is the case with Air Canada, I have to imagine that Avianca stands to earn a large chunk of business through mileage transfers and purchases in the United States. Again, I'm sure that prices will increase at some point, but I'd be surprised to see a devaluation on United's scale. Still, I'd bet less here since Avianca isn't committing to a published award chart.
And really, I think the story is the same with others. Singapore increased prices substantially when they eliminated surcharges, but once again I think they have good reason to keep an award chart. I have no idea what Turkish has in mind for the future, but given the functionality of their website, I'm not sure they have the capacity to change award prices? I'm sure prices will rise as they always have and always will, I'll just be surprised if they go off the rails in the same way.
Don't forget about cash tickets
If you are a point collector who has points that can be used to book cash fares, keep in mind that using those points to book paid business class tickets might present a better deal than booking via United MileagePlus also. For instance, if United implements the desired price of 102,400 miles each way for a partner award ticket — more than 205,000 miles round trip — you should at least price out cash tickets.
If you have an award currency that can be used at 1.5c per point, 200K points could buy you a ticket that costs $3,000. Round trip business class flights to Europe can often be had for less than that — so you may be better off booking a business class flight with your credit card points rather than transferring to United or other partners, especially when you consider that such tickets earn miles.
The problem with booking through a credit card portal is that you are inevitably in for a frustrating experience in the event of irregular operations like significant flight delays or cancellations and you may end up with an airline credit that can only be used by calling your credit card travel portal. That could be really annoying. Of course, irregular operations are, well, irregular. I don't often make my plans around something that is unlikely to happen, but especially during winter months it may be more likely to play into your considerations.
The good news (I predict)
The good news (I struggle to call it "good") is that the average consumer won't learn about foreign transfer partners. The average customer will stick with United because that's what they know and these dramatically increased rates will mean that they can redeem for fewer awards. That stinks for the average consumer, but in the long run it will probably mean less competition for award availability. The savvy consumer will probably have a greater chance of snagging desirable awards since fewer people will be able to afford them with easy-to-use-and-familiar United miles.
That said, with the wide coverage of the initial devaluation and then United walking it back to ~88K miles for Star Alliance business class awards, I wouldn't be surprised if those with United miles feel a sense of urgency to use them in the short-term. That might actually have a net negative affect on award availability in the hear and now. But certainly if United gets back to charging more than 40,000 miles each way in economy class and more than 100,000 miles each way in business class for awards to and from Europe, that has to have some influence on the number of those awards being booked. Obviously United assumes that demand will still exist — and a look at Delta tells me that they aren't totally wrong — but with a new card welcome bonus not even offering enough miles for a one-way flight to Europe in business class at that north-of-100K pricing, I feel like competition decreases to some extent.
Again, now that United has walked back the increases some, I think the effect may be the opposite of what I'd hoped in the hear-and-now, but I'll be curious to see whether this does make awards easier to find down the road. It has long been the case that the most difficult-to-book awards have had better availability — hopefully we'll see that transfer over in some way here.
Bottom line
This week's United MileagePlus devaluation was initially huge and now appears to be merely somewhat painful. Moving forward, I wouldn't suggest hoarding United miles or transferring from Chase Ultimate Rewards or Bilt Rewards since those currencies offer better options for booking Star Alliance awards to and from Europe (as do the other major transferable currencies). I am not surprised to see this move out of United, but I was nonetheless disappointed. My disappointment is not because prices increased — prices will always get higher — but rather because of the scale of the initial increase and what it says about the direction United is headed. But those who will take the time to learn about foreign transfer programs will likely still be OK when it comes to international partner awards — United wasn't typically the cheapest option for those awards anyway, and once they fully realize the price increases they wanted to implement, even their flexibility won't be enough to make them a reasonable option. Hopefully that will lead to better award availability for the rest of us in the long run.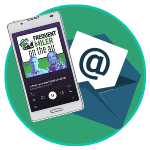 Want to learn more about miles and points?
Subscribe to email updates
 or check out 
our podcast
 on your favorite podcast platform.