DoorDash and Chase have teamed up to offer what'll be a great benefit for some users – a free DashPass subscription. Sapphire Reserve and Sapphire Preferred cardholders get a free 2 year subscription, while Freedom and Slate cardholders get 3 months free and then a half-price subscription for 9 months.
The Deal
The following Chase cardholders can get a free DashPass subscription from DoorDash:

Up to 2 years free

Chase Sapphire Reserve
Chase Sapphire Preferred

3 months free & then 9 months half-price

Chase Freedom
Chase Freedom Unlimited
Chase Slate
Key Terms
Orders placed with DashPass eligible restaurants, indicated by the blue checkmark, totaling to $12.00 or more will qualify for the DashPass benefits of $0 delivery fee and reduced service fees.
Quick Thoughts
This is a potentially great deal, especially if you already subscribe to DoorDash's DashPass. The DashPass usually costs $9.99 per month, so that's up to $239.76 of value if it's something you'd pay for anyway and you have a Chase Sapphire Reserve or Preferred card.
I'd never used DoorDash before and so was thinking of waiting to register for this until we were likely to take advantage of the offer so that we could get a free 24 month subscription from that point. However, the terms for Sapphire Reserve and Preferred cardholders state the following:
Free DashPass benefits on eligible orders for at least 12 months (and a maximum of 24 months) after activation.
This suggests to me that you can't just wait, say, 10 months, then subscribe and get 24 months free from that date. Instead, I interpret this to mean that you'll get 24 months if subscribing today, but that if you wait then you won't necessarily get it for free as long as that. I therefore went ahead and set up an account just in case we want to take advantage of this sooner than expected.
Update: Mary shared in the comments below that she was only awarded 12 months of free DashPass despite registering a Sapphire Reserve card. We also seem to have had something strange happen on my wife's account. I'm pretty sure the confirmation screen stated she had a free subscription until February 6, 2022, but when tapping on 'Manage DashPass' in the app, it states it'll end on December 31, 2021. That's only 5 weeks difference, but it means you'll want to check the actual date when setting up a cancellation reminder.
How To Save When Signing Up For DoorDash
If you've never used DoorDash either, you can sign up through either a referral link or through a shopping portal. If you're not in two player mode, your best option will be to click through from TopCashback as you can get $15 cashback.
If you look up DoorDash on Cashback Monitor, there are lots of different DoorDash-related entries. Some of them show $50, but that's when signing up as a DoorDash delivery driver, rather than as a customer. $15 from TopCashback was therefore the best cashback rate I could find when signing up as a customer.
It's probably best to do this from a mobile device as clicking the 'Get Cashback Now' button directs you to your phone's app store to download the DoorDash app.
DoorDash does offer a referral program. The person referring you gets $7 of DoorDash credit, while you get $5 off your first three orders costing $12+. You can therefore get $15 of value yourself, but it's a little more restrictive than the straight $15 cashback from TopCashback. The referral offer is therefore only better if you'll also be able to take advantage of the $7 referral credit too, perhaps by having another household member referring you.
Registering For The Free DashPass
Once you've downloaded the DoorDash app (or if you're already a customer), it's pretty straightforward setting up the free DashPass subscription. Tap the 'Account' button and then tap 'Payment Cards'.
On the next screen, tap the + symbol.
On the next screen, add your eligible Chase card.
The app will confirm your card has been added, then it'll invite you to enroll for the DashPass.
Clicking on 'Get Started' will show you the following screen with more information about the DashPass.
All you need to do is tap on 'Activate DashPass' and you're good to go.
As that confirmation screen states, you can see restaurants participating in the DashPass program with a checkmark next to them in the app.
You can more easily filter for DashPass-eligible restaurants by tapping the 'DashPass' filter in the top left corner of the home screen.
DoorDash Members With Chase Card Already On Account
If you're a DoorDash member with an eligible Chase card already linked to your account, you won't be automatically enrolled in this new benefit. To get the free DashPass, you'll have to delete your card as a payment method, then add it back on – that should trigger the free subscription.
DashPass Expiry Date
When you've enrolled in the free DashPass, make a note of the expiry date that it lists. When registering today (January 7, 2020) using a Chase Sapphire Reserve card, it showed an expiry date of February 6, 2022. Chase Freedom and Slate cardholders will have an expiry date three months in the future rather than 24 months. You'll therefore want to set up a reminder to cancel the subscription if it's not something you'll want to pay for after that date.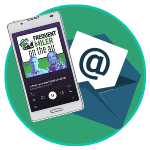 Want to learn more about miles and points?
Subscribe to email updates
 or check out 
our podcast
 on your favorite podcast platform.