Hyatt's top-tier Globalist status is without a doubt the best hotel elite status in the game, but wanting it is easier than getting it. The good news is that on this week's Frequent Miler on the Air, we talk a lot of ways to make it easier to get what you want (without spending sixty nights on the road). Whether you want more benefits for fewer nights, a better experience on paid stays, or to phone a friend and use their elite status benefits, this week's show helps you find all the hacks to get elite status without spending stacks.
Elsewhere on the blog this week, find out how to easily know which Hotwire "Hot Deal" hotel you'll get, learn how you can earn the most miles and progress toward American Airlines elite status with hotel stays, and learn everything you need to know about what may arguably be the best transferable currency. All that and more below.

1:14 Giant Mailbag
4:30 3 Cards, 3 Continents, 3 Updates
14:22 What crazy thing….did IHG do this week?
18:39 What crazy thing…did Nick do this week?
25:30 Awards we booked this week
29:46 Mattress running the numbers: Buying Hyatt points for 1.68c per point
33:38 Main Event: Elite status Hyatt Hacks
38:30 World of Hyatt Credit Cards
43:56 Promotions (Current promo = double elite nights with new business card and current Bonus Journeys)
49:40 Challenges
56:50 Partnerships (SLH, MGM)
1:25:23 Question of the Week: Are nonrefundable rates more attractive if using a card with good travel protections?
Subscribe to our podcast
We publish Frequent Miler on the Air each week in both video form (above) and as an audio podcast. People love listening to the podcast while driving, working-out, etc. Please check it out and subscribe. Our podcast is available on all popular podcast platforms, including Apple Podcasts, Spotify, and many more.
Alternatively, you can listen to the podcast online here.
This week at Frequent Miler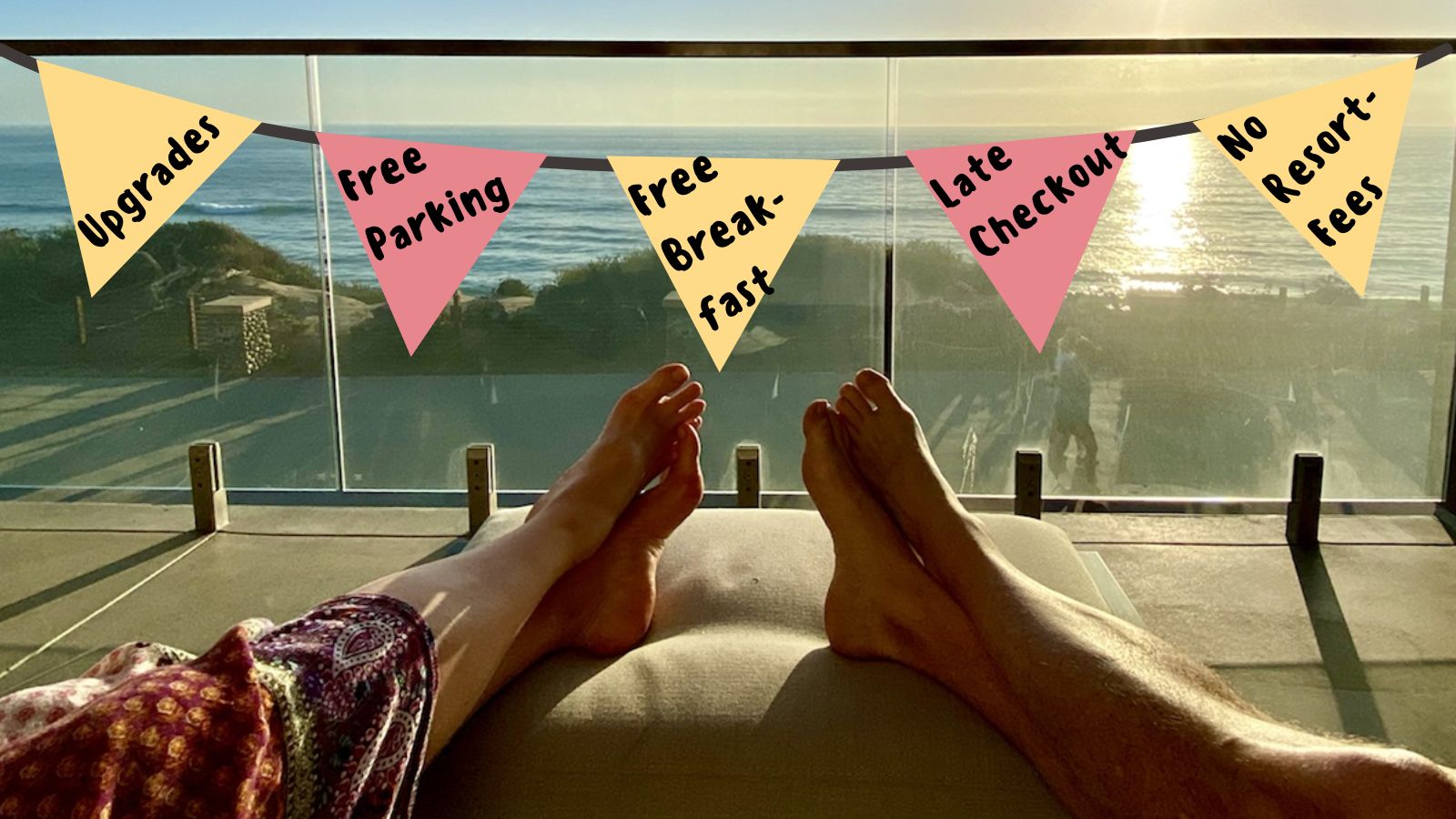 Hyatt's top-tier Globalist status is without a doubt the best hotel elite status in the game, but wanting it is easier than getting it. The good news is that this post makes it easier to get what you want (without spending sixty nights on the road). Of course, as we discuss on the podcast this weekend, you first need to ask whether you need Hyatt elite status. Given how easily anyone can get Hyatt perks like suites (book them using points!) and free breakfast and parking (get a friend to book a guest of honor stay) or stays that include resort credits and guaranteed late checkout (book through Hyatt Prive), you may decide that it's not worth chasing these paths — or that you're better off convincing a friend to take on the chase.
If you're playing the American Airlines Loyalty Games to earn elite status without flying, you may be starting to feel the pressure of the clock winding ever closer to the February deadline. Hotel bookings could be one way to earn additional miles and in this post Greg shows you how to get the best bang for your buck (which may not be as obvious as it seems).
I hadn't used Hotwire in years — until we began planning for our 3 Cards 3 Continents challenge. As fate would have it, I recently stumbled on this same trick that Carrie outlines here, though I hadn't been smart enough to put two small pieces of it together: while I'd noticed the hotel review count, I was actually going to Expedia to see which hotel had the same number of reviews rather than (duh!) using Ctrl+F to search the page at Hotwire. This is a neat little trick indeed! A reader in the comments notes that BetterBidding.com will do the heavy lifting for you. I remember using BetterBidding more than a decade ago and I was glad to see that it still exists, though based on a couple of sample searches I think that using Carrie's technique is the faster way to go.
Speaking of 3 Cards 3 Continents, I've been feeling some anxiety over my packing situation these past couple of weeks. I used this post in part as a way to calm the nerves by laying out my plan. I forgot to include a battery pack I use (that is even capable of giving my laptop a bit of juice), but otherwise I think I've hit it. There is one more thing I'd like to bring but probably won't — but I can't yet share what it is for fear of it spoiling part of the surprise of the trip. In related news, I've started a 100 Day Challenge to wear the same Merino wool shirt for 100 days in a row (you can wash it!). Assuming my first couple of weeks go OK (today is only day 3 since I officially began the challenge, though I did a test run the week before in a different shirt from the same company), this will help lighten my load significantly. We shall see how that goes, but I can say that so far the shirt is quite comfortable…..we'll see how I like it come December 3rd.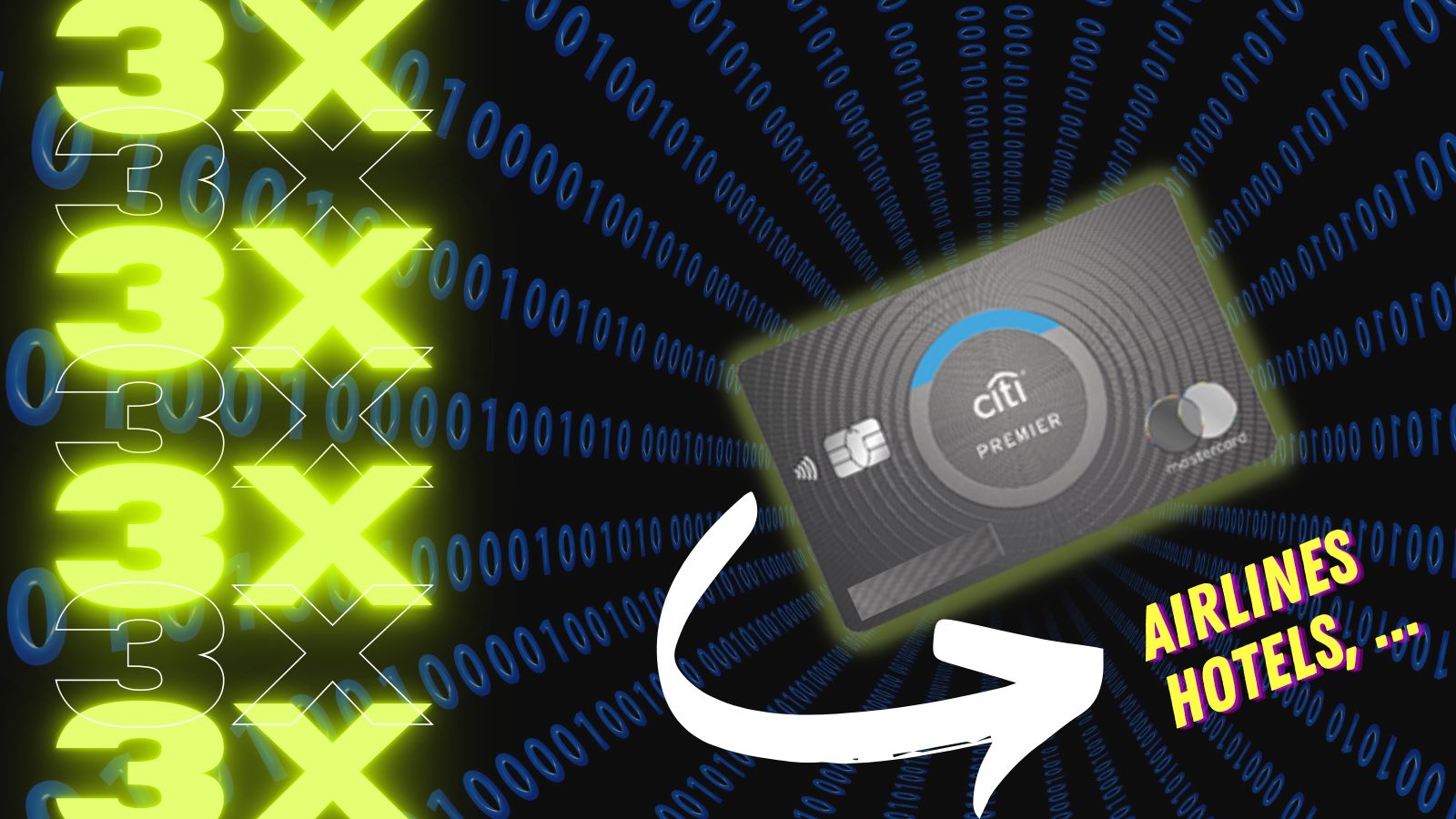 My wife recently picked up a Citi Premier card when the 80K bonus returned and we'll be happy to flex this card a bit on gas and grocery because of a combination of its good category bonuses and perhaps eventually for the Choice Privileges / Preferred Hotels play (thanks to the 1:2 transfer ratio). I can't wait to see just what Greg did with his Citi points when our 3 Cards 3 Continents trips are in full swing in a few weeks. In this republished Complete Guide, you'll find plenty of reasons why this card should be on your radar.
We've written a lot about Bilt Rewards over the past year and a half, but until now that information had been scattered. This complete guide pulls together everything we know about this program that enables earning points by paying residential rent (and its associated credit card). No, you can't earn points for paying your mortgage or commercial rent or condo fees, just residential rent (and of course 3x on dining and 2x on travel on the credit card assuming you make 5 transactions per month). Now with the addition of the Avios airlines, Bilt is quickly building out what may arguably be the best set of transfer partners in the game. This post covers what you need to know.
---
That's it for this week at Frequent Miler. Keep your eye out for this week's many month-ending last chance deals.