Our Manufactured Spending Complete Guide lists many ways to increase your credit card spend with the intent of getting most of it back, and the inherent risk varies from one method to the next. One popular method of manufactured spending is gift card reselling, whereby you purchase merchant gift cards (at a discount or with a strong enough category bonus) and sell them for a break-even amount or even a small profit, thereby earning what feels like "free" rewards. If I can offer one tip with regard to all methods of MS, it would be this: Always be cautious how much you choose to float — whether reselling gift cards, merchandise, or buying Visa and Mastercard gift cards. There have been reports of some people having problems with checks from gift card resale site The Plastic Merchant in recent days. While Mike Dean, the owner of The Plastic Merchant, tells us that these problems were temporary and have been resolved, we have received some conflicting reports about exactly what happened. I've personally sold gift cards to The Plastic Merchant without issue and have been in contact with a number of members who have recently sold gift cards and received payment as expected. But I've also been in touch with a reader whose check bounced and some people who have heard very similar stories in their extended networks. It's a good reminder to spread your risk, be cautious, and go slowly if you are dipping your toes into Manufactured Spending.
Gift Card Resale: Public vs Private Marketplaces
There are many avenues by which to resell gift cards — Sites like GiftCardGranny.com and GiftCardWiki.com list the rates at which you can sell your gift cards on a number of different marketplaces:
As you can see, the "buy" prices vary by face value of the card, physical vs eGift, and also based on the market where you sell. While you'll see familiar names on the list — like Raise, CardCash, and CardPool, you'll also note that the market with the highest payout on Best Buy gift cards, at "92%+" of the face value, is something called "GCW Trading Club". While I've never sold with GCW Trading Club, I understand it to be a private club. Presumably, clubs like this operate by buying large amounts of firsthand cards (i.e. cards you purchased directly from a merchant or from something like PayPal Digital Gifts on eBay). By keeping membership private and only buying firsthand gift cards, they can ensure that their cards are "clean" (not stolen or purchased with stolen credit cards) — and therefore theoretically the private club can resell the gift cards for a higher rate to their customers (who in turn can trust to receive clean cards). That's the gist of it, anyway. For a miles & points aficionado, it enables one to sometimes buy a gift card and resell it at a break-even point (thereby earning "free" rewards) or sometimes even a small profit + rewards. The private gift card resale club makes money, the club's customers receive legitimate/unused gift cards, and the miles & points enthusiast gets rewards. It's a win-win-win. So much so that it kind of makes you wonder why you didn't think of that, right?
Potential Pitfalls
While this may sound like roses and sunshine and blue skies all day long, there are some potential problems. For example, if you buy physical gift cards, you may have to send them through the mail to your chosen marketplace. I've done this with ABCGiftCards and CardKangaroo a number of times (last year's epic Sam's Club Amex Offer left me with a lot of gift cards). But what if your envelope gets lost in the mail? What if the person opening it has butterfingers and misplaces one of your cards….or sticky fingers and misplaces it in their pocket. It can be scary if you're sending gift cards through the mail since they spend like cash. It's risky.
And so eGift cards have a nice appeal. If you're selling eGift cards, there is nothing physical to ship through the mail — just upload the card information and get paid. Some exchanges pay via PayPal, others use ACH transfers, and some send a check. All of those methods sound equal…at least, until you get to the bank with a larger-than-normal check with a name like "SaveYa" printed on it and get mistrustful glares from a cashier who I like to call, "The Skeptic" (Note: I've never sold to Save Ya. I have sold to others; I can't imagine The Skeptic would be more impressed if the company name were Save Ya.)
Some recent negative reports are a reminder to proceed with caution
A couple of days ago, a Frequent Miler reader brought to our attention a post at PointChaser.com about a private gift card exchange called The Plastic Merchant. If you attended the Chicago Seminars or FTU Chicago, you may have met Mike Dean, the owner of The Plastic Merchant, and/or some members of his team. The Plastic Merchant has been around for just over two years and is a popular private resale site in the miles & points community — though membership requires application and not all new member applications are accepted. I personally sold a decent quantity of gift cards to The Plastic Merchant in late 2017, though I haven't sold enough to receive a check yet in 2018. My experiences with The Plastic Merchant have been very positive; I've sold large quantities of gift cards at one time (certainly much less than some of the biggest manufactured spenders, but more at one time than a casual seller). I've been paid on time by check and received several checks for thousands of dollars without issue.
However, the PointChaser post in question (See: The Plastic Merchant Tutorial: How to Sell Gift Cards) was met with a markedly negative response in the comments, with a number of commenters indicating that some members had received checks from The Plastic Merchant that bounced during the past couple of weeks. PointChaser received enough blowback from readers as to post a follow-up later that day (which included an update with a response from Mike Dean of The Plastic Merchant — see: The Plastic Merchant's Payment Issues (UPDATE: Response from TPM Included)). To paraphrase, Mike explained that The Plastic Merchant experienced a temporary cashflow issue that lasted a few days and only affected about 20 checks out of 450 sent to sellers. He went on to explain that in all cases, new payments were expedited and insufficient funds fees incurred by sellers would be refunded.
Obviously, that's a huge issue for those affected. Some people reported checks worth north of $10,000 that had bounced and some claimed to have had their bank account shut down as a result. That sounded absolutely horrible. At the same time, with many Internet comments being anonymous and membership at TPM being private, it's hard to gauge the veracity of some of the claims. There was a claim of someone receiving back-to-back bounced checks and another of someone receiving a $60K check that bounced. Are those claims totally true? Are they exaggerated? Are they made up by Internet trolls? Did someone else see the win-win-win nature of the business and want to put TPM out of business by making up outlandish claims? I certainly didn't know — and to a large extent I still don't know all of the details.
However, I reached out looking for more information. I wrote to people I know who have done business with TPM. I put a post in Frequent Miler Insiders asking for data points (I asked for anyone who has sold gift cards to TPM within the past 3 weeks whether or not they had any problem with payment and I told people that they could PM or email me if they didn't feel comfortable sharing publicly). I found one acquaintance whom I've met in person who reported to have received a bounced check. That individual received a replacement check, though it took a couple of days and didn't happen as smoothly/quickly as one might hope when one's account suddenly dips into the red a few grand (truth be told, I'm not sure there is a "fast enough" method to rectify that). This person reported having experienced some other problems with TPM over time and being pretty unsatisfied with the experience.
All of the other people who responded to me via Facebook and private channels about their recent experience with TPM told me that they had recently received payments that had cleared without issue, but that they had heard stories within their own extended networks of failed payments (bounced checks). Some reports conflicted with Mike's account of what happened and how.
I reached out to Mike directly. I've met him at conferences and listened to his podcast interview with the Saverocity Observation deck (found here) from around the time of the Chicago Seminars. Mike has seemed like a nice guy to me in person — nice enough for me to entrust large amounts of gift cards for a couple of weeks at a time pending payment — though I don't know him personally aside from those couple of meetings. I had hoped to get a slightly more detailed explanation from his end — either about what happened or how it would be prevented in the future — and I included a number of questions in my email. The response I received was the same comment, word-for-word, given to PointChaser. As these comments have already been published publicly, I'll copy the text here again in its entirety:
Nick,

We experienced a cashflow issue lasting roughly 3 days about two weeks ago where ~20 checks (out of ~450 that successfully cleared our account during that same time without issue) were returned for insufficient funds. As soon as I was able to reconcile it, I made sure we fixed everything on our end and began reaching out to those affected to make things right. In every case, we offered to either send an expedited check or wire transfer if necessary. I also explained to each person that I would be reimbursing any and all fees incurred on their end due to the issue. None of the replacement payments or future payments sent out to sellers since have been returned, and this will not be an issue moving forward.

Mike
On the one hand, I would expect most companies making a public statement about a mishap to put out one statement and keep it consistent across different channels. After all, if you give different stories or more or less detail to one outlet or another, you run the risk of angering those who perceive to have received less info. On the other hand, as Mike says himself in the podcast linked above, gift card reselling is a business based inherently in trust, and so I think some sellers have had that trust tested — those who received bounced checks may have had that trust broken and understandably so.
In actuality, the reports I received didn't differ substantially from what Mike is saying — the majority of those who reached out to me reported having received checks with no problem; the one user who received a bounced check reported receiving a replacement. Many people reported that NSF fees from the bounced checks haven't been refunded, though these reports are secondhand and it is at least plausible that the first step was reissuing payments due with a second step to refund fees forthcoming. Of course, I don't know any of that for sure — and had I received a bad check, I'm not sure I'd feel satisfied even after receiving a replacement. I can imagine the pit in my stomach if I were sitting on a large bounced check awaiting repayment and email communication. It wouldn't feel good. Furthermore, some people tell me that this isn't the first time there has been such an issue.
Is it safe to sell to XYZ?
Moving forward, some will ask if it is safe to sell to TPM — the same as one would (and should) ask about selling with other marketplaces, public or private. The truth is that nobody knows for sure. In business, there is inherent risk. I've certainly participated in gift card reselling and I'll probably continue to participate. In fact, before this story came to light, I uploaded some cards for sale to TPM earlier this week. The truth is that I have a significant quantity that I intended to sell to TPM this week before this news broke. I'll personally take it slow moving forward to make sure the dust settles rather than diving in head first and I will look to spread my risk out with some other marketplaces. At this point, I'll heed my own advice and be cautious about how much I choose to float with any one marketplace. I'll probably continue to sell to TPM as long as my experiences remain positive, but I'll avoid getting in over my head. I'll stay in touch with others to monitor the pulse of the situation. To be clear, I'm not suggesting anyone follow my lead on that – there is certainly some cause for concern that I find as unsettling as others do. To each his own in determining an acceptable level of risk — but be aware that there is risk.
Bottom line
Again, it's always prudent to be careful how much you float. As someone who was into merchandise reselling long before other avenues of manufactured spending, my advice to others is always to treat reselling anything like going to Las Vegas: don't gamble with more than you can accept losing. Spread out your risk and keep an ear to the ground — both for opportunities to score big and pitfalls to avoid.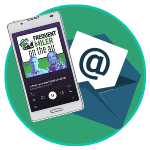 Want to learn more about miles and points?
Subscribe to email updates
 or check out 
our podcast
 on your favorite podcast platform.