Most ultra-premium credit cards justify their steep prices by offering airport lounge access, elite status, and other high end perks.  In many cases, it's possible to share those benefits with close friends and family by adding them as authorized users.  And, in a few cases, you can add authorized users for free in order to get far more value from your card…
#1 Capital One Venture X
Capital One's Venture X card is my favorite ultra-premium card for sharing perks with friends and family.  The $395 card pretty much pays for itself with its annual 10K bonus miles and $300 in travel portal credits.  Plus, Capital One allows adding up to four authorized users for free.  And, amazingly, each authorized user gets the following perks without having to charge a cent to the primary cardholder's account:
Priority Pass membership with free access to Priority Pass airport lounges, free dining at Priority Pass restaurants, and even free massages at select Be Relax Spas.
Hertz President's Circle status (get free upgrades and more)
Additionally, if the primary cardholder is okay with authorized users putting spend on their cards, they can get these additional perks (but all charges and points earned go to the primary cardholder):
Cell phone insurance
Trip delay / cancellation insurance
Primary CDW rental car coverage
#2 Citi AAdvantage Executive World Elite Mastercard
Those who fly American Airlines often may find that the $450 AA Executive Card is even better than the VentureX.  Unlike the VentureX, this one doesn't pay for itself with miles and credits, but it does offer Admirals Club access and it allows you to add up to 10 authorized users for free.  Each authorized user gets American Airlines Admirals Club access for themselves and up to two guests.
Considering that AA charges up to $650 per year for an individual club membership, this is an amazing perk that you can share with up to 10 trustworthy friends and family members.
#3 The Ritz-Carlton Credit Card
The $450 per year Ritz-Carlton card is worth keeping for it's annual 50K free night certificate and $300 in airline fee credits.  As a kicker, you can add free authorized users to your Ritz credit card account and each user can get Priority Pass with unlimited guests for free!
The Ritz card is no longer available new, but if you have a personal Chase Marriott card you should be able to product change it to the Ritz card by calling Chase.
#4 Amex Platinum Cards
Amex Platinum cards cost $695 per year and are loaded with perks.  In-depth details about the Platinum card variations can be found here: Amex Platinum Complete Guide.
With each Platinum card variation, you can add free Green or Gold authorized users with limited perks, or you can add Platinum authorized users with many perks.  Here's the pricing for the latter:
Business Platinum: $350 per year for each Platinum employee card
Morgan Stanley Platinum: First Platinum authorized user card is free. Add up to 3 more for $175 per year.
All other consumer Platinum cards: $175 per year for up to 3 Platinum authorized users.
Complete benefits of Platinum authorized user benefits can be found in our Amex Platinum Complete Guide.  Here's a summary of the perks that apply to Platinum authorized users:
Airport lounge access. Note that Amex Priority Pass does not include Priority Pass restaurants.
Global Entry / TSA Precheck Credit
Hotel & car rental elite status: Includes Hilton Gold and Marriott Gold.
Emergency Medical Transportation Assistance
Free authorized users (those who are assigned Green or Gold cards) do get some benefits:
Hotel & car rental elite status: They're not supposed to get elite status, but some readers have reported success calling in to get upgraded to Hilton Gold or Marriott Gold even with free Green or Gold authorized user cards.  As long as the primary card is Platinum, this seems to work.
ShopRunner: Free shipping from select merchants.
Amex Offers: Save money or earn extra Membership Rewards points for shopping with select merchants. Note that the charges for the spend and the rewards go only to the primary cardholder's account.
#5 AAdvantage Aviator Silver World Elite Mastercard
The AAdvantage Aviator Silver World Elite Mastercard is an invite-only card that costs $195 per year.  The best way to get this card is probably to start with the AAdvantage Aviator Red card and later call Barclays to ask for an upgrade.  This card has one unique feature that qualified it for this post: $25 per day in-flight food & beverage credit.  When flying AA, charge in-flight food and beverages to your card and the charge will be reimbursed, up to $25 per calendar day.  And, as originally pointed out by View from the Wing, this will work for authorized users too.  The idea is to add your friends and family members as free authorized users to your account so that they can use those cards to buy food on AA flights.  The charges will go to your account, but that's OK since you'll be automatically reimbursed up to $25 per day.  One big caveat: authorized user's don't get their own $25 per day.  You get up to $25 per day for the entire account.  So, this is one authorized user perk that would have to be tightly managed on days when more than one person on the same account is flying AA!
The following benefits are usually
not

available to authorized users
Travel rebates
Free checked bags
Elite earnings
Companion tickets
Free nights
Trusting your friends and relatives… or not
One big downside to adding friends and relatives as authorized users is that any spend they put on those authorized user cards becomes your responsibility.  With Priority Pass, though, you do not need to ever give the AU card to your friend. Instead, order an authorized user card for your friend to be shipped to your own house, then request a Priority Pass card for that account.  Give your friend only the Priority Pass card in their name.
Wrap Up
If you'd like to give friends or family members the gift of elite travel, you may be able to do so for free (or inexpensively in the case of Platinum cards) if you have any of the ultra-premium cards listed above.  In most cases, this requires trusting them to hold the credit card but never use it.  The purpose is to give them the perks that go with those cards, not for them to use the cards for spend (since you'll have to pay the credit card bill).  In some cases, particular with gifting Priority Pass, it's possible to do so without trusting your friends with the authorized user card.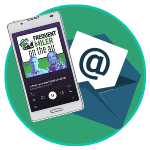 Want to learn more about miles and points?
Subscribe to email updates
 or check out 
our podcast
 on your favorite podcast platform.