Now that the Frequent Miler team has completed the 40K to Far Away Challenge, we will soon publish a poll to let readers decide who won.  With that poll, we'll publish summary results: where did we go, what did we do, how much did we spend, etc.  But lists and statistics only tell part of the story.  To really understand our accomplishments, I think it is best to hear from each of us why our trips were so special.  For that reason, we are each publishing our own plea: the reasons to vote for me.
And, without further ado, here are the top 10 reasons to vote for me (Greg):
I went crazy far
Sure, Nick technically went a bit farther, but come-on, South Africa is far.  The Seychelles are far.  Traversing the three furthest reaches of Africa is, by any definition, far.
I previously posted that I could have easily built a trip that covered 35,000 miles by nesting multiple cheap round trip flights, but it would have been a sucky boring trip.  I opted instead to go far (just not as far) to awesome places and to build an awesome trip.
I used points in creative ways
Do you remember my Ultimate Rewards Battle Plans post?  There I detailed the advantages I'd have over Nick and Stephen thanks to being assigned Ultimate Rewards points (hey, they picked the other currencies, not me).  One of those advantages is the ability to transfer points to United.  And while United is low on sweet spot awards at the moment, they have one killer option: Excursionist Awards.  It's hard to wrap one's mind around what these Excursionist Awards are, but suffice to say that they provide a way to get a free one-way flight when you pay miles for a one-way flight before and another flight afterwards, and bundle it all into a single "round trip" award.  The primary rules are that the "before" flight must begin in the same region that the "after" flight ends, and the free flight must be in a different region.
In order to make the most of this Excursionist Award benefit, I had to find the cheapest possible "before" and "after" award flights so that the excursion flight would be a true bargain.  Towards that end, I found that flights within Japan are just 5K one-way.  I also found out how to find 5K awards within the US.  The latter was key to my making my plan work.
Next I looked for qualifying regions where I could use the free one-way to maximum advantage.  I created maps to help visualize each United Region.  With those maps, it quickly became clear that traversing Africa would be my best use of a free excursion flight.  United usually charges 17.5K one-way within central and southern Africa.  By embedding the flight within a 10K round-trip award, I saved 7,500 points.
Of course, if one excursionist flight is good, then two are better, right?  Yep.  So, I booked two 10K awards for a total savings of 15,000 points.  With the first award I flew all the way from the north-westernmost point of Africa (Dakar) to the southernmost country in Africa (South Africa).  With the second award I flew all the way from southernmost South Africa to the farthest reaches of Africa to the north-east: the Seychelles.  And who doesn't want to go to the Seychelles?
I pushed my points to the limits
In addition to the creative use of United miles described above, I was determined to get the most out of my remaining Ultimate Rewards points.  Since I have the Sapphire Reserve card, I can use points for 1.5 cents each towards travel as long as that travel is booked through Chase. On two occasions I ran into major obstacles doing so.
The first obstacle was when I found a $140 Norwegian flight from NYC to Madrid.  Chase's travel portal showed a price of around $190.  The difference was that Chase was showing the "LowFare+" price (note the plus) whereas I wanted to book the "LowFare" price which didn't include food or a checked bag.  So, I called and persisted when told no, and was finally successful in booking the price I wanted with points at 1.5 cents per point value.  See: How to book the cheapest flights with Chase Ultimate Rewards.
My next obstacle came when I wanted to book a rental car at the Johannesburg airport to be later dropped off the same day at the Johannesburg train station.  This proved to be a double obstacle.  The first issue was that Chase's travel portal didn't show any cars available in Johannesburg either at the airport or otherwise.  The second obstacle was that even competing travel portals didn't show Park Station as a valid drop off location.  Anyway, I persisted like crazy and was ultimately successful in overcoming both obstacles.  For a full account, please see:  Ultimate Rewards: How to book with points despite online limitations.
I had amazing experiences
At every stop on my journey I had terrific experiences.  I think that the videos I created do a great job of showing many of the highlights.  If you only watch one, watch the Johannesburg video.  Really.  Do it.  Others worth watching: Train from Johannesburg to Cape Town, and Cape Town Wine Tasting and Penguins.
For those who prefer to read rather than watch, here's a written list of highlights:
Library of Congress in DC: I thoroughly enjoyed my first ever visit to this amazing historic building.  I was lucky too that I happened to visit on Mahatma Gandhi's 150th birthday since the library offered a fascinating one-day-only Gandhi exhibit.  The exhibit was more relevant to me than usual in that I knew I would soon be in the country were Gandhi first campaigned for civil rights (South Africa).

Madrid Self-Tour: I fell in love with Madrid during my brief visit.  I walked all over (maybe not as far as Stephen, but still quite far) and also enjoyed riding the clean and efficient metro.

A traditional Senegalese meal: We sat around a small table and ate directly from a single shared dish.  The meal was delicious and the company was terrific.

Sunrise chef-prepared breakfast: Chef Bjarne prepared a picnic breakfast which we ate at sunrise atop Northcliff Hill overlooking Johannesburg.

Rosebank Sunday Market: The market happened to be celebrating their 6th birthday.  We toured the market with the market-owner, tasted authentic South African foods, and spent time talking to and learning from African artisans.

I made real connections
When I think about great travel experiences, sometimes the beauty of the destination stands out (hello Swiss Alps!), and sometimes exciting experiences come to mind (like the time a baby whale was playing tirelessly in a small inlet in Maui).  Most satisfying, though, are the interpersonal connections.  That is, travel is most fun and memorable when I make new friends (or reconnect with existing friends).
In Madrid, I had time to get to know my CouchSurfing host José as we talked before, during, and after dinner.  Will I ever see him again?  I don't know, but I'll certainly message him when I visit Madrid again.  Hopefully he'll let me buy him dinner.
In Dakar, I got to know Penelope as we talked during and after our shared meal.  She is from Canada and is pursuing her MBA.  She likes living in Dakar, but she seems ready to move on to the next stage of her life.  Will I ever see Penelope again? In person? I have no idea. On Facebook, I feel like we're already staying in touch.
In Johannesburg, I spent a solid 6 hours with Chef Bjarne and now count him as a true friend.  I'm now determined to figure out how Bjarne can earn frequent flyer miles in South Africa (it's not as easy there as in the US) so that he and his husband can fly first class suites (like I did recently).  I know they'll love every second of it.  And hopefully I'll have a chance to show him around Ann Arbor or to meet him in a big city when he next visits the US.
On the train to Cape Town I made a number of friends.  Most live in South Africa, but one couple is from Indiana.  I invited them to visit me in Ann Arbor.  And with others I'm in contact via email.
In Cape Town I reconnected with an old friend and, for the first time, got to know her husband — a great guy.  I only got to spend a short time with her 7 year old son, but it was enough to bond over Minecraft discussions (thanks to my son for having been a Minecraft addict for several years).
I ate well
Thanks to my new friends José, Penelope, and Bjarne; and to the Rosebank Sunday Market; and to my friend in Cape Town, I had the opportunity to eat local dishes from each of my destinations (and to drink local wine in Cape Town).
Even though I never left the airport in Ethiopia, I ate well there too.  The Star Gold lounge was a complete dump except for one redeeming feature: the Ethiopian food was excellent.
I slept well
I slept in beds in 4 of the 7 nights of my trip. For three of those nights, thanks go to José who's couch was made up with sheets and a pillow and was more comfortable than most beds (plus it was in a separate room with a door); and to Penelope who provided me with a beautiful private room with en-suite bath; and to my friend Kate who provided me with a complete guest room.  The other night in a bed was on the train from Johannesburg to Cape Town.  Despite having brought my own bedding on the train, I was very comfortable!
On the other 3 nights I slept sitting up, on airplanes, in economy.  I have Ambien to thank for getting good sleep on those nights.
I enhanced my experience through status matching
United offers a free status challenge for those with elite status with certain other airlines (found here).  I knew that I would be flying Star Alliance for most of my trip, so I figured that it would be helpful to have meaningful status.  I requested a match/challenge from Delta Diamond status and was granted 90 days of United's near-top-tier 1K status.  This gave me the ability to change and cancel awards for free, free access to Star Gold lounges when travelling internationally, priority security lanes and boarding, and more.
The ability to go to the shorter lines when flying Ethiopian and South African was very nice, but the key killer benefit for me during this trip was Star Gold lounge access. In the Addis Ababa airport (ADD) this benefit was huge.  There are no Priority Pass lounges at ADD and my itinerary had me laying over there twice (once on the way to Johannesburg and once on the way to the Seychelles).  Thanks to my borrowed elite status, I was able to get into the Star Gold lounge and eat very well… for free.
I went outside my comfort zone
I've known about CouchSurfing for years, but I never thought I'd actually do it.  CouchSurfing is a website/community where people basically let each other sleep on their couches or spare beds, for free.  There is a bit of a "pay it forward" aspect to all of this, but I think that many hosts do it primarily because they enjoy it.  They enjoy making new friends and showing them around the home town that they're proud of.
Once I scheduled the bulk of my travel, I realized that I had almost no money at all left for lodging.  This was largely due to the fact that award taxes coming out of Senegal are very high.  I wrote about this dilemma (without mentioning Senegal by name) in this post: Greg's 40K to Far Away mistakes.
So, with my cash budget shot and all points spent, I had to turn to CouchSurfing.  Luckily, any fears I had going in were quickly extinguished.  I found that it was easy to search for hosts who spoke English, offered a private room, and banned smoking; and to select only those with many positive references.
I quickly received a few hosting offers in Dakar, but Madrid proved to be a much harder nut to crack.  I relaxed my criteria.  OK, I don't need a private room…  Still nothing?  OK, I can live with second hand smoke for one night…  Hello?  Maybe I'll be less picky about the number of references…  Still nothing?
It turns out that there's intense competition for free lodging in popular cities like Madrid (seems obvious in retrospect!).  So I planned instead to find a cheap midnight movie where I'd pretend I was on an airplane: pop an Ambien, put on eye-shades and earplugs, and call it a night.
Fortunately for me, José came to my rescue with a last minute hosting offer (and when I say last minute, I mean I was already in Madrid starting to look up movie times).
I stayed within budget
I detailed all of my spend here: How Greg toured Madrid & Africa for 40K points and $400.  The net result was that I spent a total of $397.08.  With that spend, I earned 811 Ultimate Rewards points which credited to my account early enough to use for the challenge.  I spent all 40,000 of my budgeted points plus 811 points earned from my credit card spend.
In other words, I used every scrap of my budget except for $2.92.  And with that meager budget, I enjoyed an amazing trip.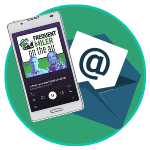 Want to learn more about miles and points?
Subscribe to email updates
 or check out 
our podcast
 on your favorite podcast platform.